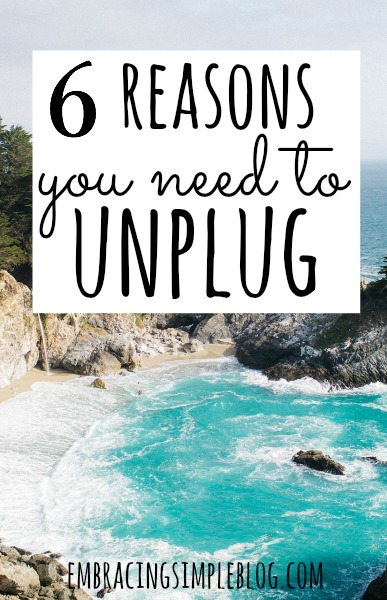 My name is Christina, and I am a technology addict. TV, computer, smart phone… if it has a screen, I am obsessed with it.
This obsession I have with technology actually makes me feel pretty angry with myself at times. Like when my urge to always check my phone comes up when I'm playing with my daughter. I have a tough time setting boundaries with myself and technology, especially since I work from home and am always trying to find that balance between making sure I pay enough attention to my family, but also get everything done that I need to.
While I do need to check my email to a certain extent throughout the day, I've noticed that I have a strong compulsion and almost physical craving to need to check it even when it's really not necessary. I'm the same way with Facebook, especially if I have it on my phone. It sometimes can feel almost like an itch that needs to be scratched, and that I can't relax until I've "plugged" back into technology for a little bit. It all sounds terribly unhealthy to me, especially as these thoughts are showing up on my screen and I'm reading them back to myself.
I decided to create a list of great reasons you need to unplug, thinking this would be a good list for me to come back to when I need a little extra motivation to put the technology away and just soak up life more. I thought I would share with you all too, because I know that I can't be the only person addicted to technology 😉 . [Read more…]