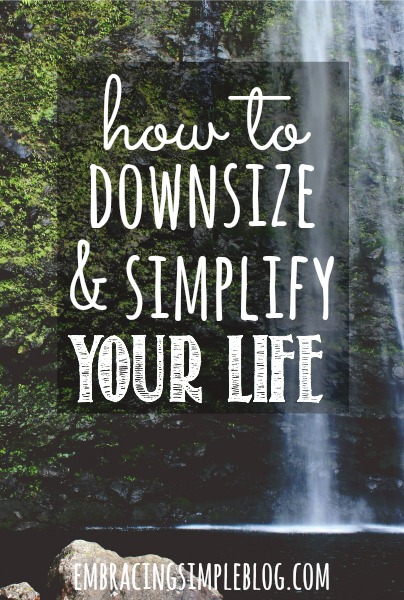 Adapting the right mindset is the first step in simplifying and downsizing your life.
You can desire to make all the changes in the world, but if your mindset isn't aligned with the actions you need to take in order to actually reach your goal, it's going to be hard to turn your aspirations for a simpler life into reality.
It can be hard to change habits that have been created over a lifetime. While it is certainly no easy feat,  I'm sharing some tips to hopefully assist you in developing the right mindset that will help you in your quest to downsize and simplify.
Tips for creating the right mindset to downsize and simplify:
1. Realize there is no time like the present
Start now with your plan of action. It's so easy to say you will begin tomorrow or next week, but there will always be an excuse or something that can get in the way if you let too much time pass. Just remember that there will never be an ideal or opportune time that you deem perfect to begin. Just start now, even if it's as small as donating one old sweater.
2. Detach your identity from your belongings
Evaluate your attachment to your possessions. If you tend to hoard objects for nostalgic or emotional reasons, try to figure out a way you can treasure your memories or deal with your emotions in ways that do not involve keeping or obtaining physical objects. Remind yourself that you are not defined by the things you own. They are simply just things.
3. Stop worrying about norms or what is expected of you
Don't give a second thought to what others think of your desire to simplify and downsize your life. Our society has been trained to value "stuff" to a point that it's become detrimental to our overall quality of life. Just because your friends and family still idolize material possessions doesn't mean that you need to as well. Look at this as an opportunity to show your loved ones (through your actions) that living a life with less stuff can be very fulfilling and happy.
4. Identify what's most important to you
Simplifying your life will allow you to focus on what's most important, so it will be crucial to keep your priorities in mind while you are going through the downsizing process. Remember that less is actually more. Less stuff means more time, energy, money, and other resources to spend on what really matters most to you.
5. Figure out what enough means to you
Today's world is one filled with opportunities for consumption constantly presenting themselves. There's always going to be the latest and greatest clothing, toys, and gadgets that are vying for your attention and money. Most people don't quite know what enough looks like for themselves, hence the never-ending cycle of purchasing. Figure out what enough means to you and then stand by that when outside influences are trying to get you to waiver on your decision.
Implementing these tips can be a great way to solidify your mindset and help make your journey to simplicity a successful one!
Sign up for Simplify – my  free 4-week course
Want to simplify your life? Sign up here or click the image below to join this free 4-week course to help you curb the chaos in your life 🙂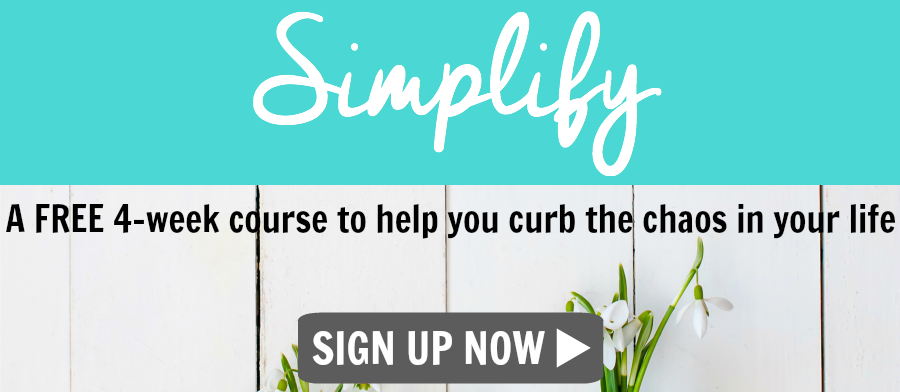 Other resources to help you simplify your life:
More posts on Embracing Simple about simplifying:
There are affiliate links in this post. If you choose to make a purchase, I will receive a small commission at no additional cost to you. I only recommend products that I love myself and that I think would benefit you too. Thank you for helping to support Embracing Simple in this way!