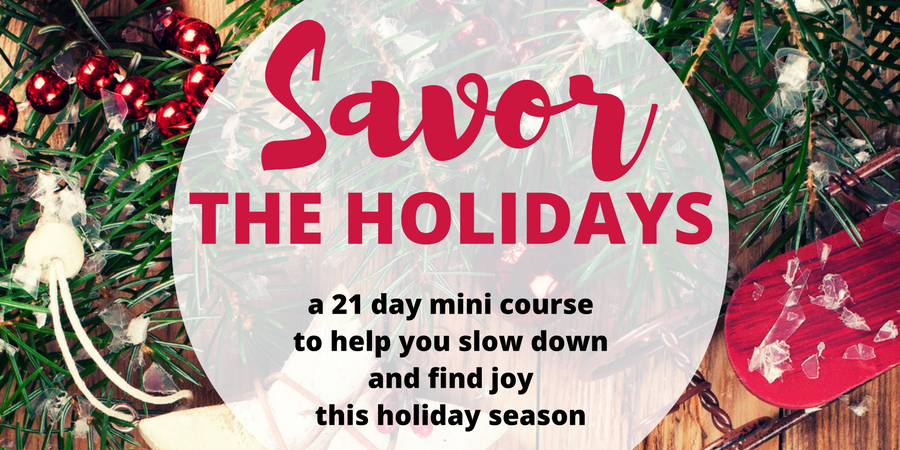 I am beyond excited to officially announce that my Savor the Holidays mini course is back for its second holiday season!
So many of you said you enjoyed participating last year that I decided to offer the course again this year for those of you who haven't had the opportunity to take it yet 🙂
As much as we all wish the holidays were purely relaxing, the truth is that this time of year has a way of making us feel frenzied and unable to appreciate how wonderful the holiday season can be.
Last year I had enough of the stress and busyness that accompanies the holiday season and decided to finally do something about it! I wanted the holidays to be different for not only my family and I, but for you and your families as well. I want us all to be able to have a rich holiday season filled with mindfulness and creating meaningful memories!
In the spirit of making sure that happens, I created a wonderful mini course called Savor the Holidays. I would love for you to join me in this 21 day mini course that is designed to guide you through slowing down and soaking up all of the joy this holiday season. [Read more…]