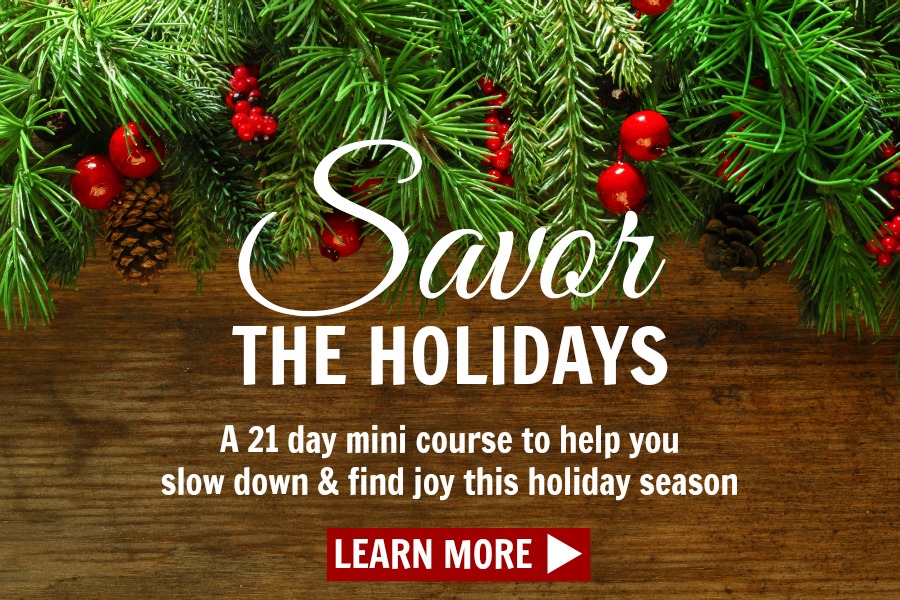 I hope you all had a wonderful Halloween weekend!
It was rainy and a bit on the cold side in Chicago, but we made the most of it and had a blast visiting with all of Little Miss's Grandparents and my brother who was in town for the weekend.
Her flamingo costume was a hit, and she loved that she could see the beak peeking out from above her head. I ended up ditching the idea of gluing feathers to her costume because I ultimately decided it would be a hot mess to attempt, but she was still the cutest little flamingo I ever did see 🙂
I shared this video below on Instagram, but I couldn't resist to also share it here with you all! She was rifling through our kitchen cabinets and when we turned some music on, she stopped dead in her tracks and started her own little dance party. You guys, I am LOVING having a toddler. Babies are great and all, but 1-year-olds are a freaking blast. The personality out of this girl makes every day an adventure!
As much fun as we had over Halloween, I'm so glad it's November and officially the holiday season.
The holidays are going to be a blast this year, and I am especially excited because my Savor the Holidays 21 Day Mini Course I created is available for purchase as of today! It was previously only available for pre-order since the email lessons don't begin until November 27th, but so many of you emailed me asking for access to the lessons before Thanksgiving that I decided to make the workbook portion of the course available earlier for you all to be able to dive in!
So as of today, you can download the PDF workbook that comes with the course so that you can have all 21 lessons at your fingertips RIGHT NOW and get a head start on the lessons if you'd like!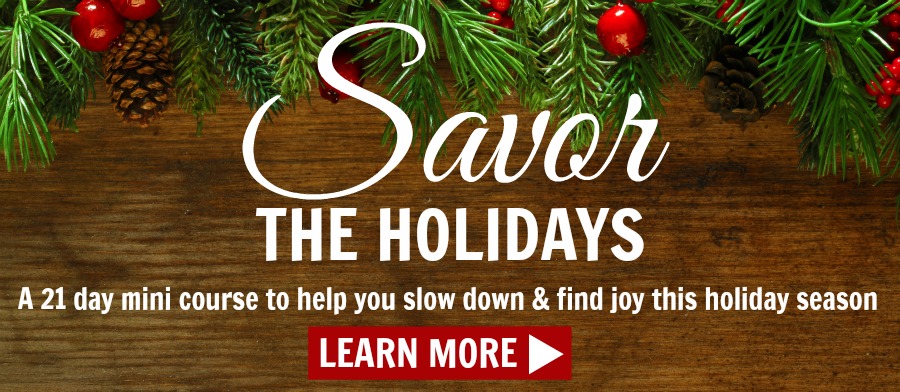 I've briefly touched on this new course in a few other posts, but I wanted to dive into a bit more detail for those of you who are interested in learning more.
I created this course because the holidays have a way of making us feel frenzied and unable to appreciate how wonderful this time of year can be. I wanted this year to be different and to help all of us to really be able to slow down and soak up all the joy this holiday season has to offer.
What's included in the course:
The opportunity for you to invite a friend to participate in the course as well – for absolutely free! What better gift to give someone you love this season than the chance to Savor the Holidays with you and help to spread the joy?
Inspiration in your inbox on a daily basis throughout the 21 days of the course.
Each email will include the lesson of the day, which will guide you through simple and quick steps for how to truly slow down and enjoy each aspect of the holiday season. You can expect actionable tips that will include both mindfulness techniques, as well as a bit of fun and whimsy 🙂
A PDF workbook with all 21 lessons right at your finger tips, so you can work at your own pace if you choose or reference them again long after the course has ended.
Dates:
The Savor the Holidays course emails will be delivered to your inbox from November 27th – December 17th 2015. You will receive the PDF workbook with complete lessons in your inbox immediately upon purchase though, so you can guide yourself through all 21 of the lessons at your own individual pace if you choose.
Pricing:
The course is currently available for the low price of $7.50 up until November 16th, when the price will then increase to $9.50. Both prices include the opportunity to invite a friend to participate for free if you would like.
You are tired of the sheer exhaustion that the holidays can bring
You want to get back to the basics and focus on what truly matters
You have a list of obligations a mile long and want to learn how to prioritize
The busyness of December makes you wish the holidays were over already
You don't want to be on auto-pilot anymore once Thanksgiving hits, just trying to get through the weeks leading up to Christmas
You desire to have a rich holiday season filled with mindfulness and relaxation
You want to be more intentional about how your time is spent during the holidays
This course will only be offered at the low price of $7.50 until November 16th, 2015 when it will increase to $9.50. Take advantage and order the course today so that you can Savor the Holidays for the lower price 🙂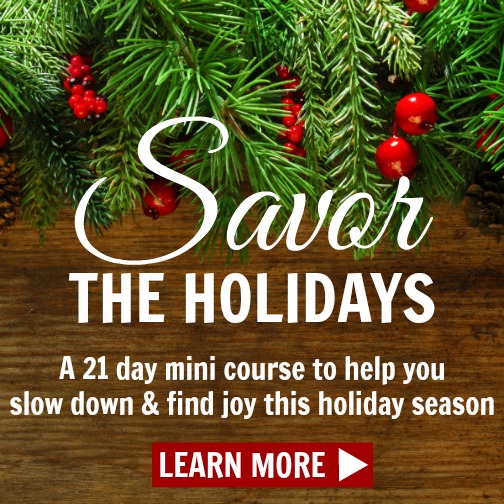 Cheers to slowing down and finding joy this holiday season!
XO
Christina