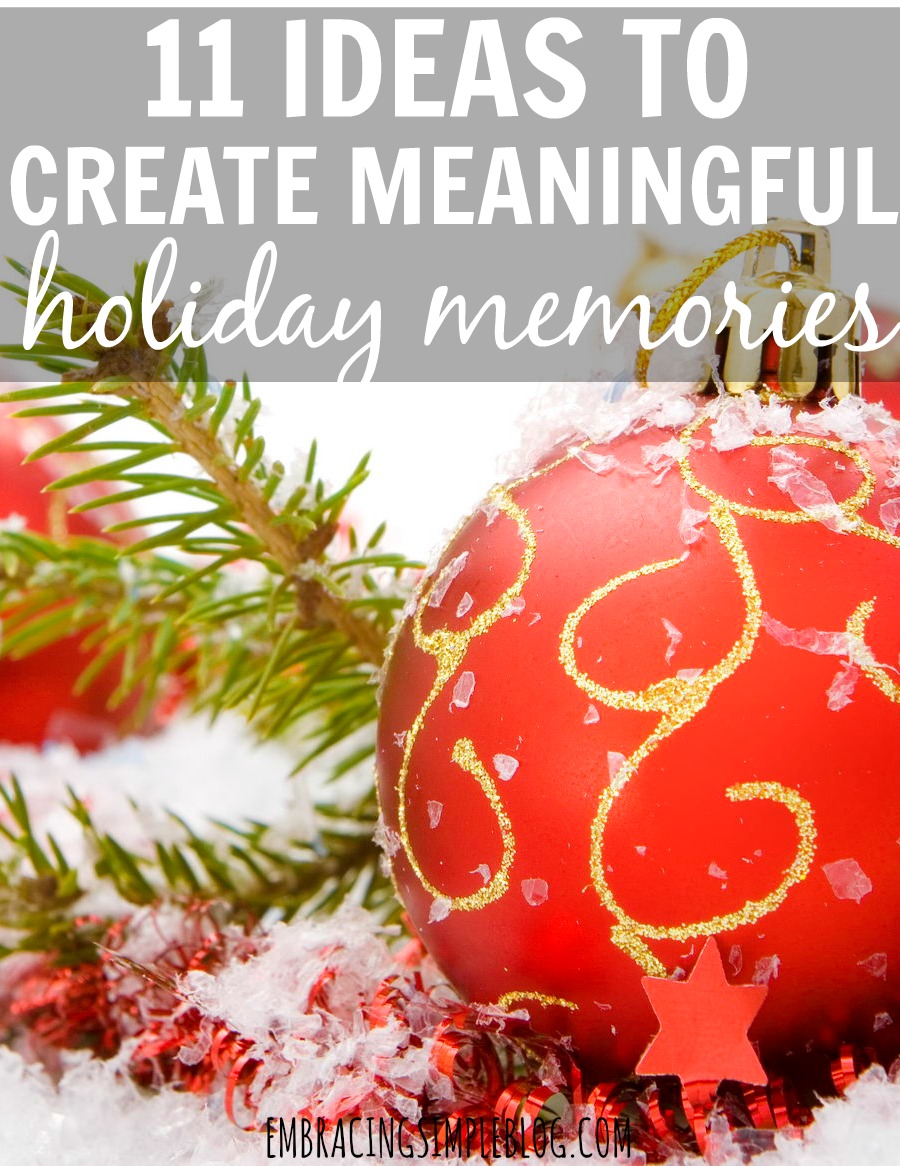 For those of us who have small children, it can feel like a big responsibility to make sure the holiday season is a magical time for our kids.
We want them to look back on their childhood and have fond memories of the family activities we participated in together, and have those memories mean something special to them.
We don't want them to look back and only remember the gifts that were opened on Christmas morning, but instead how the importance of the holiday season lies in giving and the time spent with our loved ones.
The great beauty of kids is that they can find magic in the most simple of activities 🙂 Gotta love 'em for that! Today I'm sharing some simple ideas for your family to do together that will help to create meaningful holiday memories for all involved.
I hope these spark some inspiration for you in these last few weeks of the holiday season and help you to make the most of this time you have with your family.
Here are 11 ideas to create meaningful holiday memories:
1. Make holiday decorations together
Spend an afternoon crafting homemade ornaments to hang on your tree or other festive decorations to display around your house.
This is a great way to commemorate your child's crafting talents at whatever age they are at right now too. Think paper snowflakes, popcorn garland, or even just coloring pictures to hang in the hallway.
Or if Mom wants to get a little craftier, try out making your own wreath! I made my own Christmas wreath two years ago and hot glued fake cranberries, snow-covered pine cones, and some ribbon to a plain evergreen wreath. Considering I have zero crafting abilities, I was pretty happy with how it turned out! If you have older kids, they might even be able to help you with a wreath craft like this.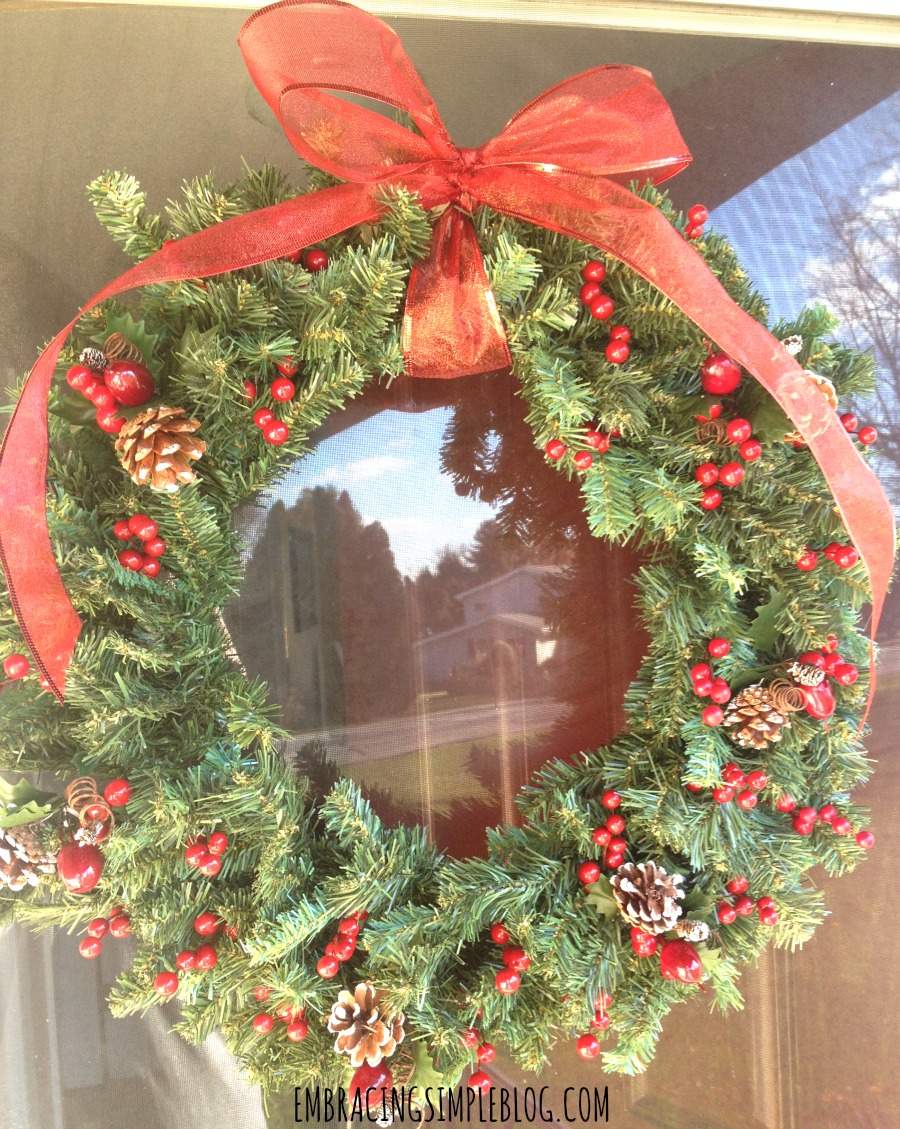 2. Walk door to door together delivering homemade treats to neighbors
Make some homemade treats like cookies or festive popcorn and deliver them to all of your neighbors! I made my own festive popcorn to deliver to our neighbors last year and it was a big hit.
I simply laid some freshly popped popcorn out on some parchment paper, drizzled some melted white chocolate over it, and then sprinkled it with some red and green chocolate pieces and sprinkles. I gave it away in mason jars to help keep it fresh; kids and adults alike loved it!
3. Go ice skating at a nearby rink
Bust out your ice skates for the day and head out to your local pond for some ice skating fun. Or if it's not cold enough where you live, go to an indoor ice skating rink!
If your kids are old enough, this can be a great activity that the whole family can enjoy together and is a nice way to get some exercise in too.
4. Use an advent calendar to countdown to Christmas
There are so many unique and fun ways to use advent calendars to countdown to Christmas. While many people I know use candy or chocolates to put in their advent calendars, I love the idea of reading a new Christmas book as a family every night together as a fun way to countdown to Christmas.
5. Go caroling as a family
Print out some of the lyrics to your favorite holiday songs and head out to homes of friends and family to spread some Christmas cheer (I recommend maybe calling beforehand just to make sure they are actually home).
6. Spend a night hanging out with your Christmas tree
Take full advantage of having your Christmas tree up and spend a night camping out on the floor next to it! Pop some popcorn, bring out some books or games, and just have a great night spending quality time together basking in the beauty of your tree.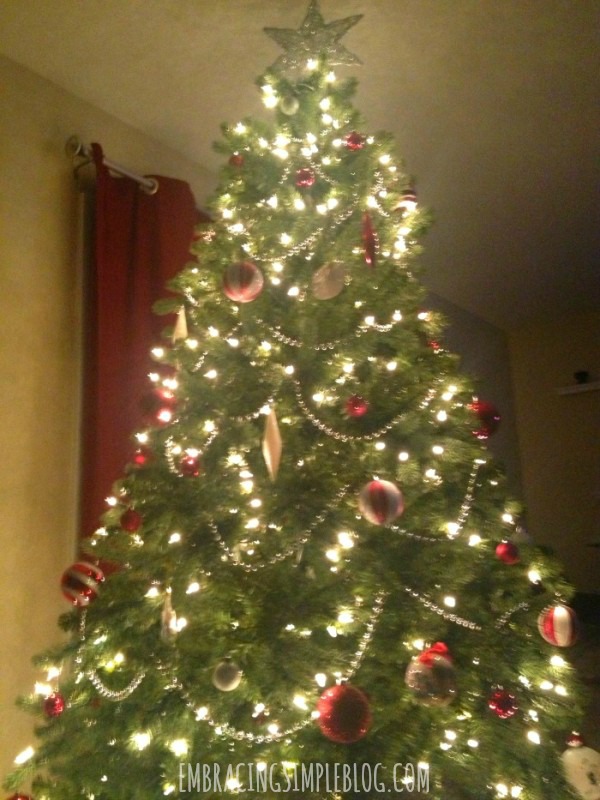 7. Make homemade luminaria
Pick up some brown paper bags and battery-powered tea light candles, and let your kids put together their own luminaria to light up your front walkway or even place around your home. It's such a simple and easy decoration to put together, but is so magical to see once it's all assembled!
8. Go on a sleigh ride
While this may not be as easy to coordinate as the other ideas I've included in this list, this is truly something your kids will never forget. See if any of the local towns near you are hosting a holiday event, as some of them bring in a sleigh complete with "reindeer" or horses to give out rides for a small fee. It's a once in a lifetime activity that the whole family is sure to enjoy!
9. Go a shopping trip to purchase toys to donate to Toys for Tots
Taking your kids on a shopping trip to purchase toys for children who are less fortunate is a great way to show them that the true spirit of the holiday season is in giving to others. Make an afternoon of going to the local toy store and letting your kids pick out toys to gift to other children through an organization like Toys for Tots!
10. Have a family dinner by candlelight
There's something so magical about having dinner by candlelight, no matter how old you are. I remember my Mom doing this a lot when we were growing up and I plan to do this with my own kids too. Having dinner by candlelight really allows everyone to relax and I've found encourages more conversation. If you have toddlers or small children that you're afraid might touch candles left in the open – try putting them inside of a lantern so that it doesn't pose a safety hazard for their little hands.
11. Make something in the kitchen together
I have so many fond memories of making delicious goodies in the kitchen with my family growing up! There's something about everyone working together to create something delicious to enjoy that really feels so festive.
You don't even have to spend a ton of time in the kitchen making cookies from scratch to have the same effect, even making something as simple as hot cocoa to enjoy together can be fun!
My Dad is a type 1 diabetic, so when we are making treats like this for the whole family, we typically try to use SPLENDA® instead of sugar so that he is able to enjoy it too 🙂
This is my favorite hot cocoa "recipe":
Ingredients you will need:
Milk (whatever your preference is)
Unsweetened cocoa powder
Vanilla extract
Ground cinnamon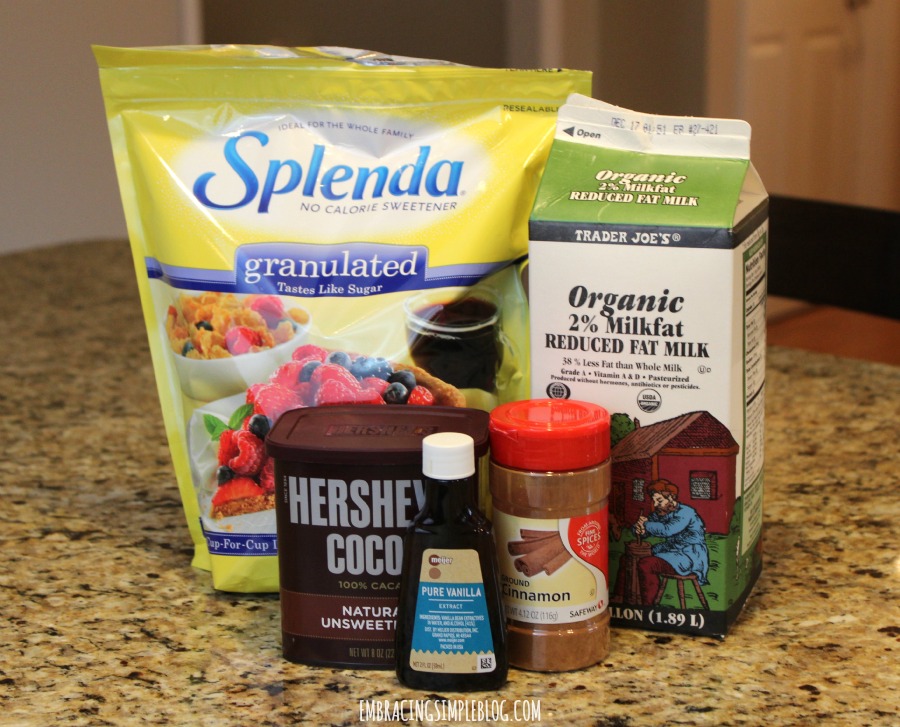 Instructions:
I'm more of a "taste as you go" recipe follower when it comes to hot cocoa, so I typically just put the amount of milk I want into the saucepan and then add little bits of each ingredient as it warms up. Really scientific, I know 😉
SPLENDA® Sweetener Products can be used almost anywhere sugar is used, so I typically just add the same amount I would as if it were sugar. And usually just a little splash of vanilla and a dash of cinnamon goes a long way though, so don't go too crazy with those additions.
If you like a more festive-looking hot cocoa, it would also be fun to add some whipped cream topping with some red and green sprinkles for decoration if you have guests over!
As a brand dedicated to adding sweetness to life, SPLENDA® inspires consumers to make smarter, balanced decisions with SWEET SWAPS™. Find recipes, tips, tricks and more at SweetSwaps.com.
Join my Savor the Holidays Mini Course
If you're looking for more ways to create meaningful memories and savor the holiday season, be sure to check out my Savor the Holidays course! It's a 21 day mini course that will help you slow down and soak up all the joy this holiday season has to offer, and makes a great gift for friends or family too ? I would love to have you join us! Click here to learn more.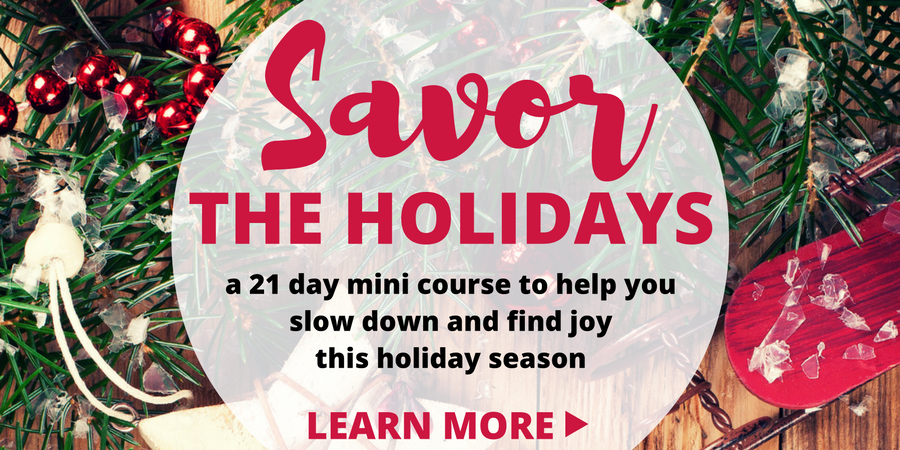 What are some ways that you like to create meaningful holiday memories with your own family? Share with me below! 🙂
I was selected for this opportunity as a member of Clever Girls and the content and opinions expressed here are all my own.