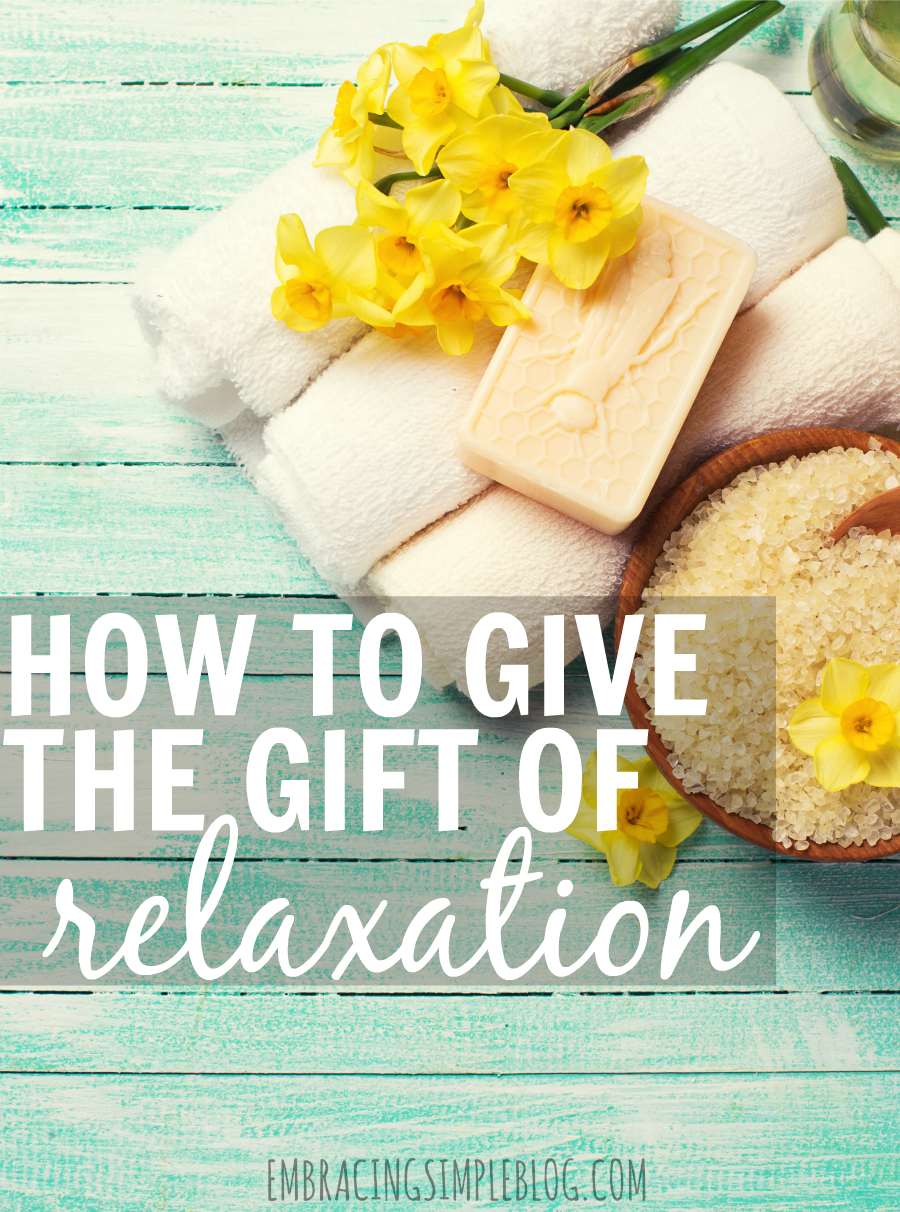 A big thank you to Nature's Bounty® Earthly Elements™ for sponsoring this post! Their products were gifted to me for review. As always, all opinions are 100% my own.
While we all experience stress throughout the year, the holidays really seem to put us all into a frenzy.
Between the parties, buying and wrapping presents, decorating, cooking, and baking….it leaves many of us feeling a bit frazzled. So often I see my friends and family members stressed to the brink this time of year, and I'm always trying to think of how I can help them to relax a bit more and enjoy the holiday season to the fullest.
While it's always wonderful to offer your time and lend a hand to help those who are struggling to get everything done, I also think it's nice to gift them with items that will help remind them to take some time for themselves to just relax and be at peace.
Today I'm sharing some of my favorite ways to give the gift of relaxation. I know from past experience that it's not always easy to brainstorm gift ideas that we hope will encourage our loved ones to relax, so I hope you find this useful!
How to give the gift of relaxation:
A sound machine with relaxing sounds programmed on it is a great way to help someone decompress after a busy day. We purchased a sound machine right before Little Miss was born, and we have really gotten our use out of it. Not only did we use the white noise feature on it to help her sleep when she was a baby, but I have loved it as well.
I use it when I'm having a hard time falling asleep at night or if I'm taking a bath and want to drown out all the chaos in our house for just a few minutes. It's really come in handy for traveling too and makes sleeping in different environments a more soothing atmosphere that feels like home.
While spa gift cards might not always been within the gift budget, it's something really great to give if you can swing it and know that the recipient will enjoy it. My brother and his sweet girlfriend gifted me a massage gift certificate for my birthday this past August and boy, did I feel spoiled and oh so relaxed afterwards!
3. If they have young kids – offer an afternoon or evening of babysitting services
As someone who has a 1-year-old, I can say that this is the ultimate gift for parents of young children. A night or afternoon for Mom and Dad to have to themselves and give them a bit of a break is always welcome. Plus this gift is purely the gift of your time and love – zero spending required!
Perhaps I am just getting old these days, but I truly think there's something so nice and relaxing about having your feet feel pampered. I don't like getting pedicures because I'm weird about people touching my feet, so having super soft socks to slip on after a long day always feels like my own little version of a pedicure 🙂
If you know your gift recipient loves yoga or would enjoy trying it out, it might be fun to purchase them some passes to a local yoga studio or even an at-home yoga workout video to get their namaste on in their living room.
Yoga classes can be on the expensive side (usually around $15-20/class), so this could be such a nice splurge for someone who otherwise wouldn't treat themselves to the practice of yoga.
6. Their favorite hot beverage and baked goods
Passing along a favorite tea or coffee complete with a treat to enjoy it with can be such a great reminder to the recipient to slow down and enjoy what you've given them.
The gift of a hot beverage and a delicious baked good will likely encourage them to take some time out of their busy day to sit down and savor the tastes. I know I personally always cherish my morning coffee and it forces me to relax and just soak up the moment.
7. A basket of pampering products to create their own home spa experience
Giving someone the tools they need to create a spa experience in the comfort of their own home is the ultimate gift of relaxation. Mostly because this gift can be used on multiple occasions so it's not just one afternoon or evening of pampering goodness.
Some fun ideas to include in your pampering basket are:
I've been loving my Nature's Bounty® Earthly Elements™ Eucalyptus Gift Set that includes a lovely eucalyptus essential oil and a diffuser to use it with. It would make for a great addition to a pampering basket!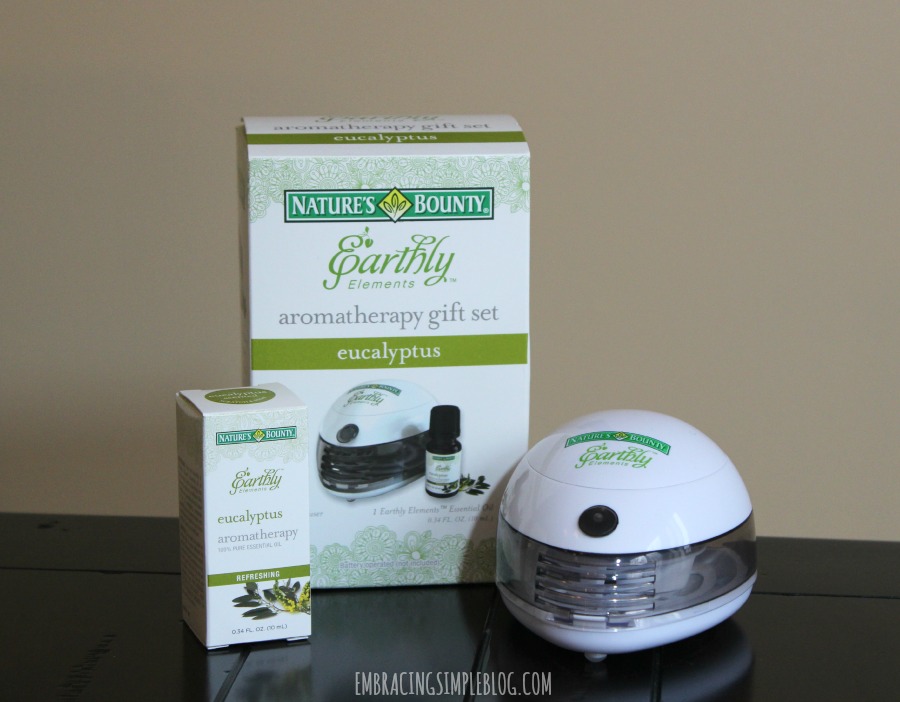 If you're looking for gift ideas for essential oil lover too, Earthly Elements™ has a fantastic selection of essential oils that can help your loved ones to relax and be at peace this holiday season. You can find them at www.earthlyelements.com.
I hope this post gave you some ideas for how to give the gift of relaxation to your loved ones this holiday season!
What is your favorite way to give the gift of relaxation to those you love? I'd love for you to share with me in the comments below.