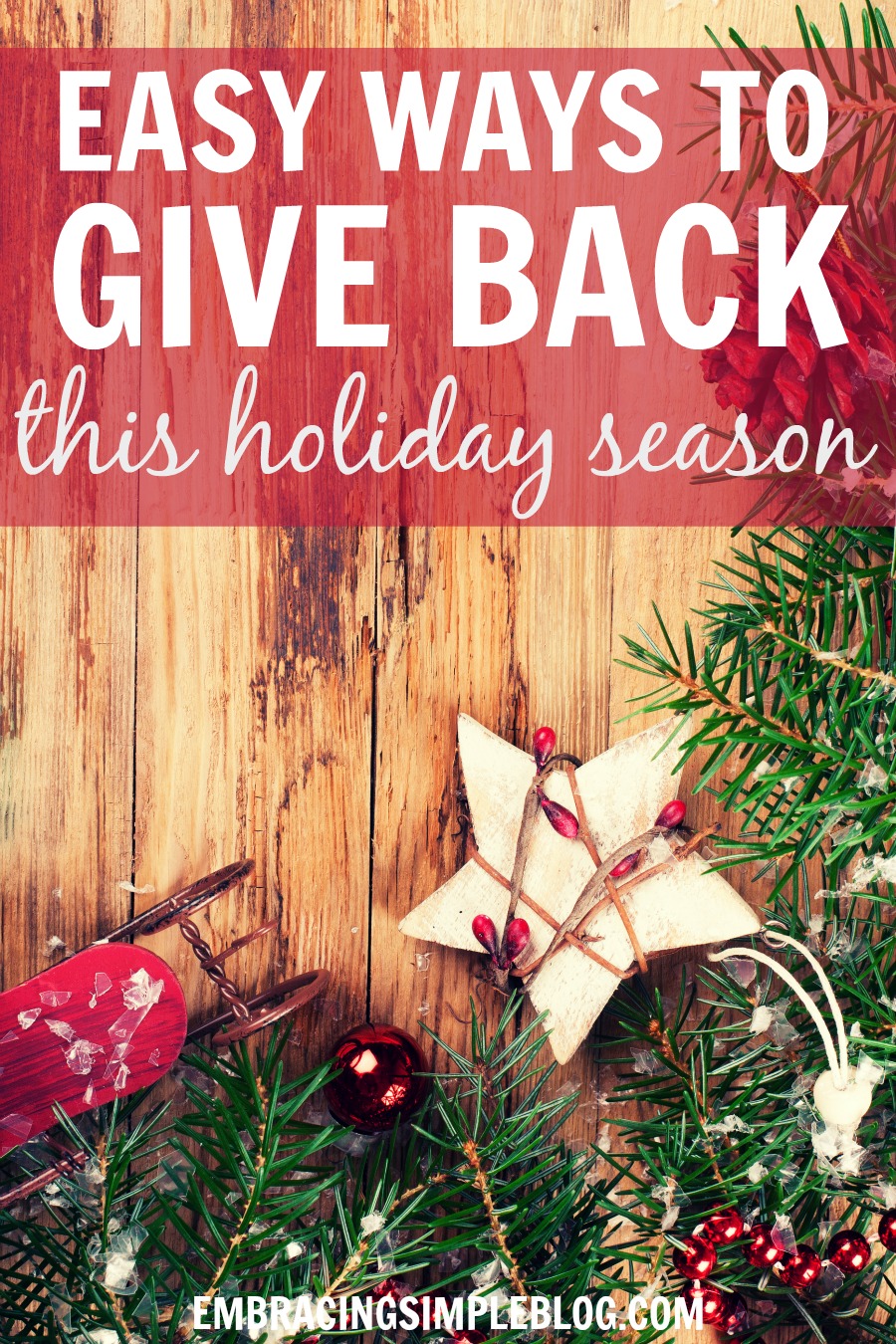 While many of us have the desire to give back in some way or other during the holiday season especially, it can be overwhelming to figure out where to begin or find out what opportunities are available to us.
The holidays will be over before we know it, but there are still so many easy ways you can give back this holiday season! There are many opportunities to give throughout the entire year, but there are truly more chances to give during December than any other month.
Giving back or volunteering in some way is also a wonderful chance to get into the holiday spirit. After all, this time of year is all about giving and the joy it can bring to not only others, but to yourself as well!
"As we work to create light for others, we naturally light our own way." – Mary Anne Radmacher
Whether you are making a physical donation of goods or donating your time, there is no method in giving back that is too small to matter. Even if you are only able to donate a single item to someone in need, know that you have made a difference.
Volunteering or donating is also the perfect way to show your children the true meaning of the holiday season – the joy that comes from serving and giving to others. If you are struggling to come up with ideas for how to give back this holiday season, I've compiled a quick list of a few easy ways for you to do just that. I hope these inspire you!
Here are 4 easy ways to give back this holiday season:

Donate toys to children in need
I truly don't think there is a more fun way to give to others during the holiday season than to pick out toys for children who may not be receiving them otherwise. Some great programs you can donate toys to include Toys for Tots who provide toys, books, and other gifts to children who are less fortunate and Soldiers' Secret Santa, who provide holiday gifts for children of active servicemen and women who are currently serving overseas.
Another great program is the Pajama Program, who provides new pajamas and books to children in need nationwide, many of whom are waiting to be adopted.
Send cards to members of our armed forces
You can create cards to send thanks, encouragement, and holiday cheer to members of of our U.S. Armed Forces, veterans and military families, many of whom will be far away from home this holiday season. Check with your local Red Cross for times and locations of events and for opportunities to get involved.
Volunteer your time
I think that so often, many of us want to donate our time to a good cause, but have no idea what opportunities are available to us and don't even know where to start looking. If you find yourself feeling that way, then I have the perfect resource for you! If you know you would like to volunteer your time but aren't quite sure where to begin, Volunteer Match is a great resource to help you find causes that are a good fit for you. You can use it during the holiday season and year-round too!
Provide much-needed items to your local food pantry
The holidays are a time of great need for many food pantries, as they find themselves quickly running out of many different items.
Here are some ideas for some high demand items that you can donate:
Non-perishable protein (things like canned beans, tuna, and peanut butter)
Fun holiday meal sides (cranberry sauce and boxes of stuffing)
Baby foods, formula, and diapers (you can even donate opened boxes of diapers at most places; I do that with leftover diapers every time Little Miss outgrows a size)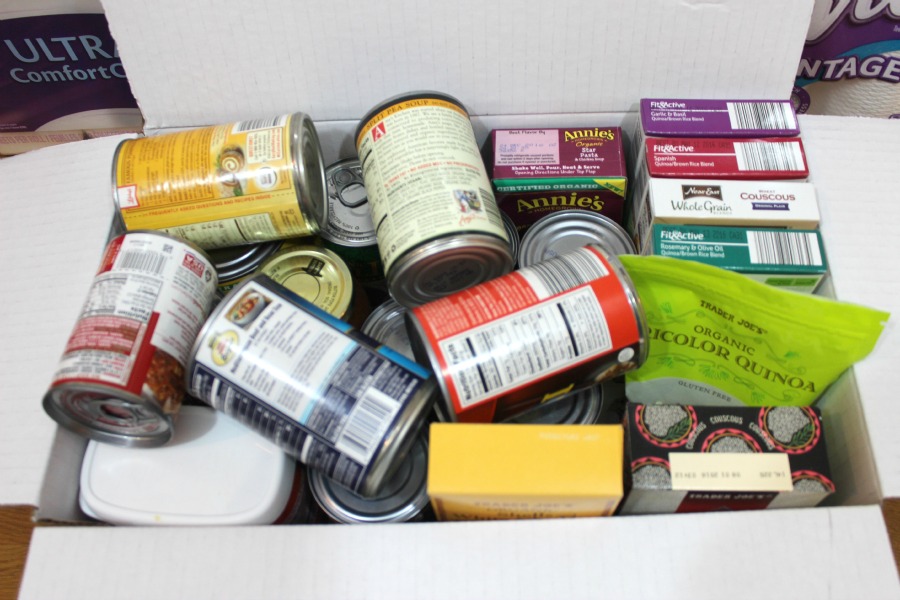 Out of all of the high demand items, do you know what the single most demanded items are?
Personal hygiene products! Items like toilet paper are not always covered by food stamps, and therefore are especially hard to come by. Paper products are always very much appreciated at food banks because they are the quickest items to go, and something that not everyone thinks of when they want to make a donation.
I felt blessed that I was sent a gift card as part of this opportunity to be able to purchase some Cottonelle® Toilet Paper Double Rolls, Kleenex, Scott® 1100 Bathroom Tissue, and Viva paper products at Walmart to donate to our local food pantry. I know how appreciated these will be, and love the chance to be able to give in this small way.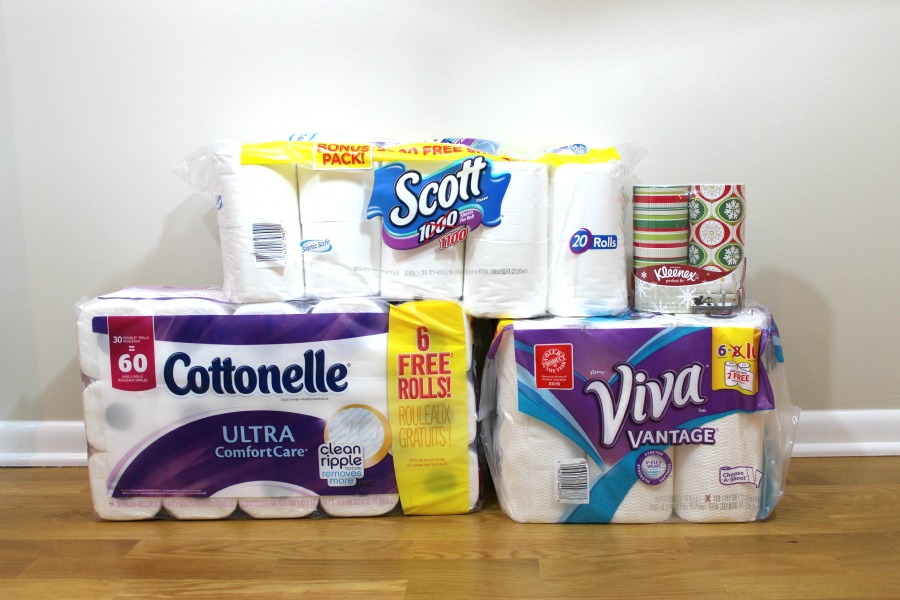 If you find yourself heading to Walmart to grab some items to donate yourself, be sure to use the Ibotta app to find great deals on all Kleenex, Viva, Scott and Cottonelle products to help you save a bit of money too!
With the Ibotta app, you can get:
$1 off Cottonelle 12-ct or larger
$1 off Scott 12-ct or larger
$1 off Viva 6-ct or larger
Buy two products and get an extra dollar back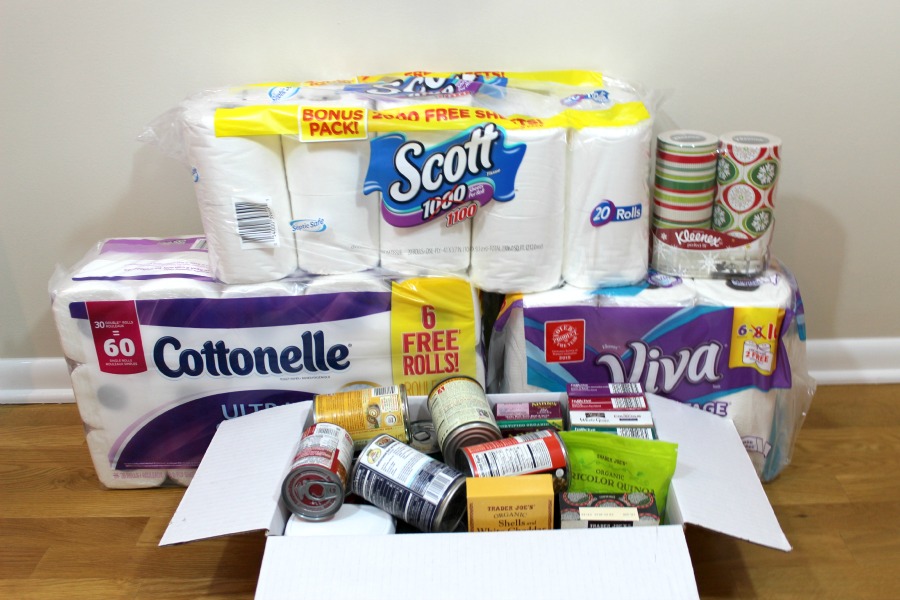 I hope these ideas for easy ways to give back this holiday season inspired you and provided you with some helpful resources to give back in your own unique way this holiday season! The joy of giving to others is guaranteed to make any holiday season a bright one 🙂
Join my Savor the Holidays Mini Course
If you're looking for ways to simplify and savor the holiday season, be sure to check out my Savor the Holidays course! It's a 21 day mini course that will help you slow down and soak up all the joy this holiday season has to offer, and makes a great gift for friends or family too ? I would love to have you join us! Click here to learn more.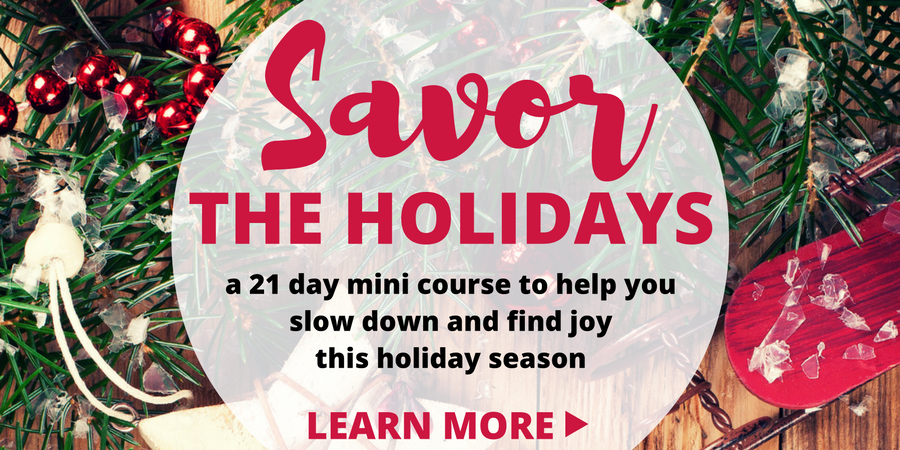 What are your favorite ways to give back to others during the holiday season? I'd love for you to share with me below!
I was selected for this opportunity as a member of Clever Girls and the content and opinions expressed here are all my own.