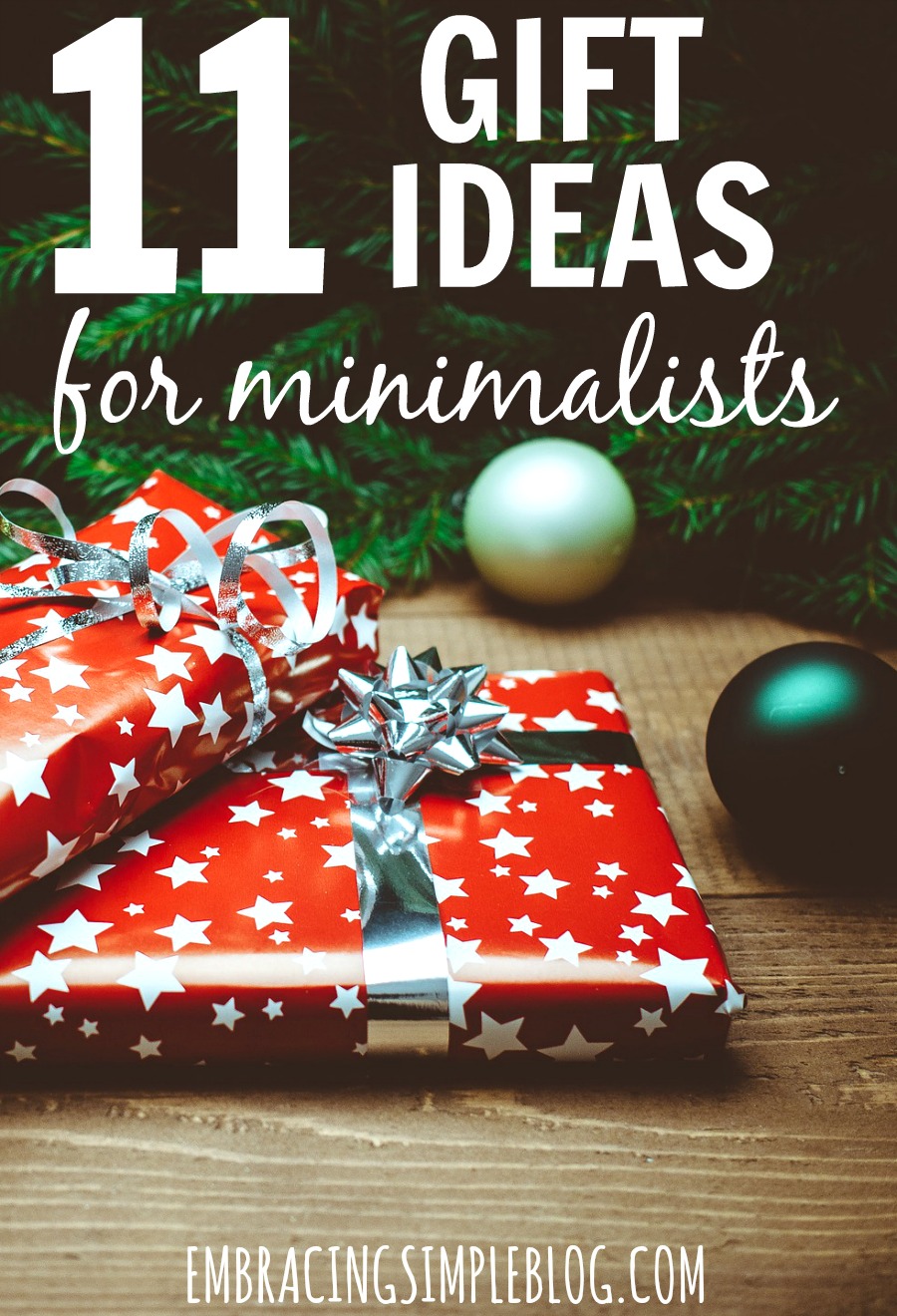 The holiday season is officially upon us and today I'm back with even more gift ideas for the holiday season in addition to the Ultimate Clutter-Free Gift Guide I shared last week 🙂
As much as we all really look forward to this time of year, I think there can also be a sense of dread that comes with it as well. For those of us who purposefully try to keep our homes clutter-free throughout the year, the impending gift exchanges that accompany Christmas can sometimes leave us feeling a little panicked with all of the excess that finds a way to creep into our homes.
Today I'm sharing 11 fabulous gift ideas that are as clutter-free as gifts get, and are items that anyone would love to receive!
I hope this list serves as the perfect inspiration for choosing what to give the minimalists in your life this Christmas, or even those people like myself who work hard to keep their homes clutter-free and appreciate gifts that are given with that in mind. Happy holidays everyone!
What are your favorite clutter-free gift ideas for aspiring minimalists?
There are affiliate links in this post. If you choose to make a purchase, I will receive a small commission at no additional cost to you. I only recommend products that I love myself and that I think would benefit you too. Thank you for helping to support Embracing Simple in this way!