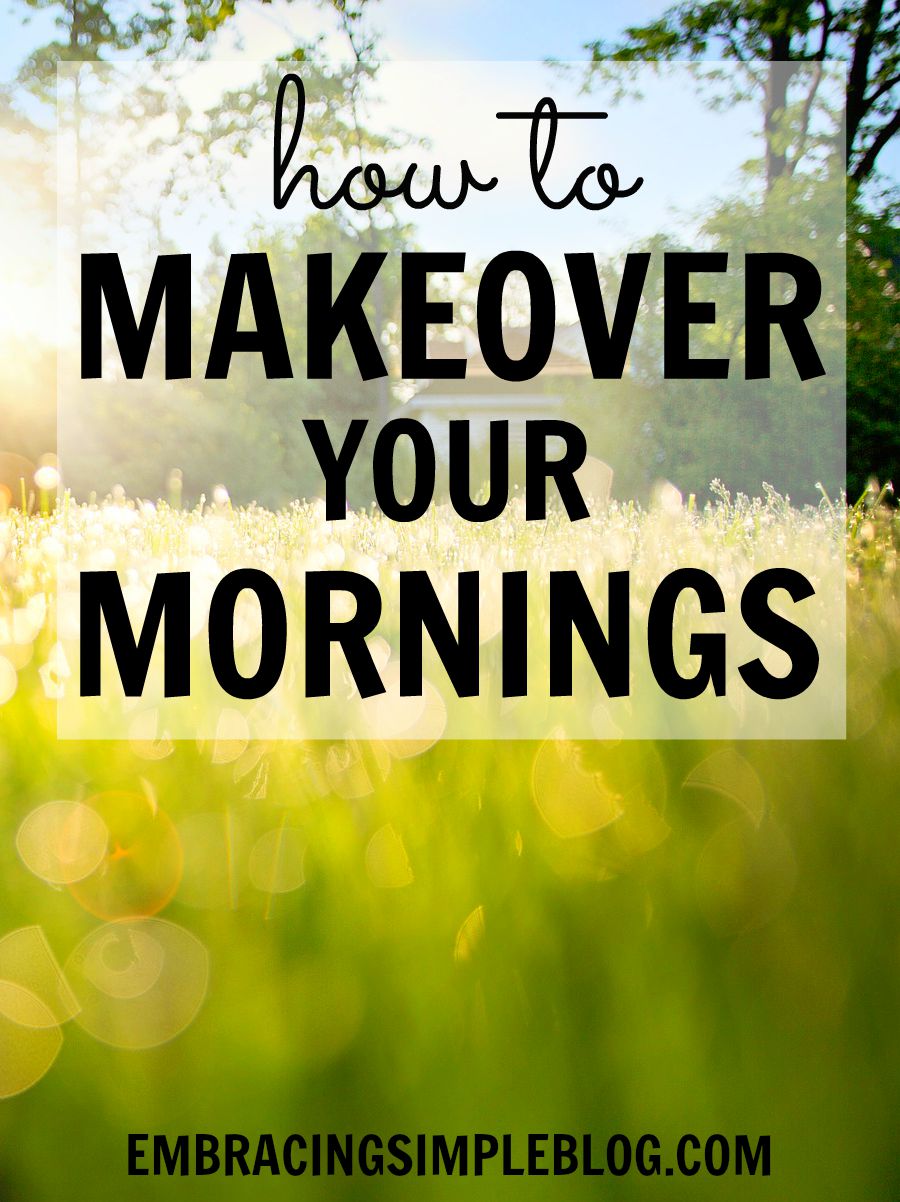 What do your mornings look like? Do you wake up feeling rushed and stressed out?
As a natural night owl, waking up early in the mornings has never been much of a priority to me in the past. I would either wake up to rush and get started on work, or wake up to Little Miss screaming for me to come get her.
Not exactly a serene way to begin the day on a peaceful and enjoyable note.
I have been very intentional with my morning time and getting out of bed well before I need to lately though, and I've noticed how much it's really helping me set myself up for a day of success and fulfillment.
I feel so much better in general when I have a few hours to myself before Little Miss wakes up for the day.
It helps me to recharge my soul, get my most important tasks of the day completed, and be caffeinated before she's awake. It is a game-changer you guys.
I've been slowly seeing myself turn from a natural night owl to *gasp* a morning person! I know, as someone who routinely would get my supposed best work done between the hours of midnight and 2am, this has been kind of a shocking experiment for me too. But it really has been for the best!
Instead of sleepily dragging myself to Little Miss's room to respond to her screams after being awaken from a deep sleep, I find myself practically skipping to her room to grab that sweet little nugget from her crib since I've already been awake for several hours at that point.
I am excited to see her in the morning when I've had a chance to wake myself up a bit first, and it really makes me appreciate her and that morning time when she's typically the happiest so much more!
I cheerfully converse with her while she's eating breakfast instead of blindly rifling through the kitchen to make myself coffee and try to shake myself awake. It has been such a nice and needed change of pace.
Remember when I talked about the importance of making time for yourself and how I was feeling overwhelmed and worn down a few weeks ago because I wasn't getting enough "me time"? I've found the solution to be waking up earlier and setting aside those first few hours of the day just for myself.
I'm a better Mom and person in general when I feel like I've had the chance to take care of my own needs and desires for the day instead of putting everyone else first when I'm running on empty myself.
Do you yearn to get into a morning routine that begins with time to fill your soul before your family needs you? 
How to makeover your mornings:
Crystal Paine of MoneySavingMom.com is someone that has used her own successful morning routine for years. She manages to run a hugely successful business in addition to all of her other responsibilities – including home schooling her three kids.
She has designed a course around the tried-and-true habits that she has used as part of her own morning routine.  Crystal not only walks you through the principles and tools that she uses for her own morning routine, but shows you how you can apply them to your own life, your situation, and your family, so that you can makeover your morning.

Her 14-day Make Over Your Mornings course walks you, step-by-step, through a process that creates a routine that will assist you in:
Discovering why a well-planned morning revolutionizes your whole day

Establishing bedtime routines

Designing a morning routine centered on your biggest priorities

Goal-setting

Setting up a task management system

Prioritizing exercise and healthy breakfasts

Creating internal and external motivators

Establishing accountability

Battling lies

Building stamina when things get tough
Every day of this course covers a different topic – from streamlining mornings to setting up bedtime routines to goal-setting to creating a task management system, and much more.
Are you telling yourself that you don't have time to dedicate to a course like this to help you change your habits?

Good news! The beauty of this course is that it takes a unique three-fold approach: a chapter to read, a video to watch, and a daily project to complete – all of which will take no more than 15 minutes of your time to complete each day!
We all have 15 minutes to spare, especially if it's being spent on something that is going to liberate you from that constant feeling of exhaustion. A tiny time investment of just a few minutes of your day can yield potentially amazing results for yourself and your family. 
This course is designed to help you revolutionize your productivity, streamline your routines, invest your time in things that truly matter, and find more joy and peace in the process.
If you've ever wished that you could figure out how to get more done, have more organization in your life, and find time to spend on things you love, the Make Over Your Mornings Course is for you.
I can tell you that I feel so much happier from encouraging myself to become a morning person. I feel like I've made great strides in improving my routines and my life by doing so, and I'm grateful that I took the plunge to make it happen.
You can read an update and more about my experience with this course here.
Are you a natural night owl like me? What do you hope to gain from making over your mornings?

There are affiliate links in this post.