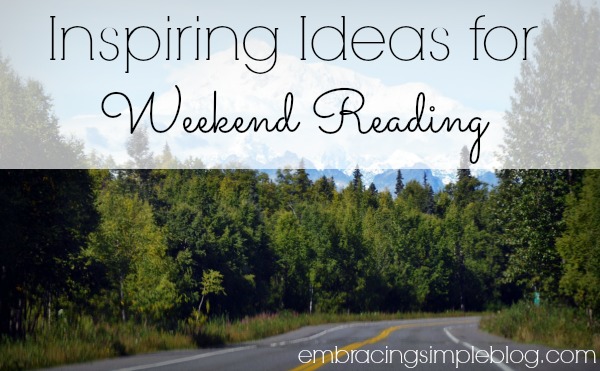 Happy Friday, friends!
I hope this week has been good to you all and that you have some fun plans or relaxation that you're looking forward to this weekend.
I'm planning on spending the weekend with my family and cannot wait! It was my Mom's birthday yesterday, so my Husband and I are hosting a birthday dinner for her at our house tomorrow night. I plan on making some of my famous lasagna with a bunch of delicious sides, and then our family's traditional chocolate chip chiffon birthday cake for dessert, so I am having lots of yummy food thoughts today!
I've read quite a few blog posts this week that gave me some inspiration for either things I would like to do, or ideas that I'd like to implement into my everyday life. I thought I'd share them with you all in case you find them as useful as I did. I also thought this would be a great way to share a bit of love to some fabulous bloggers out there who have great things to say! [Read more…]