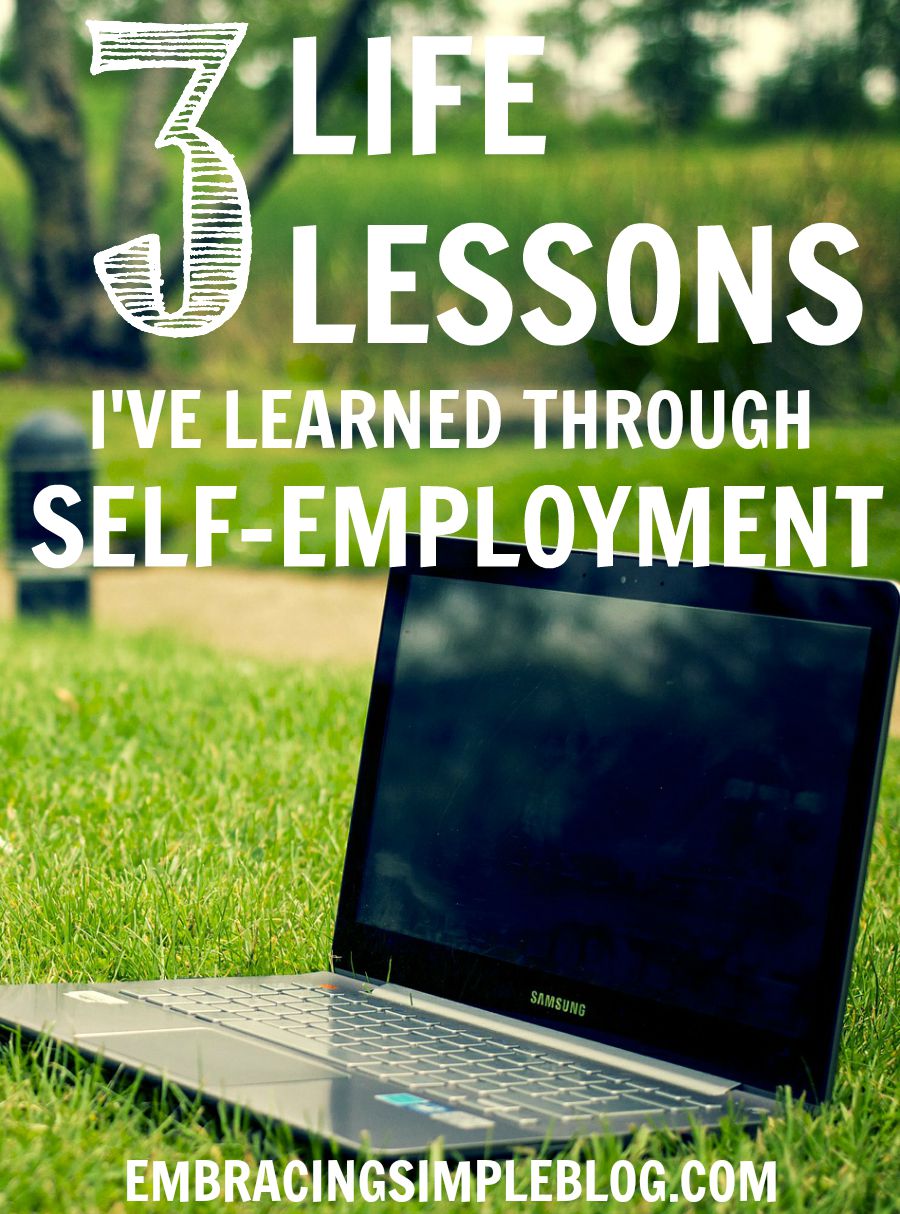 As many of you are aware, I left my full-time office job in January 2013 to pursue self-employment.
I currently work from home offering my marketing and writing services to small-medium sized business and entrepreneurs. You can read more about my freelance business here if you're interested in learning more about what I do.
I've shared the 7 truths about self-employment and a typical day in my life, but I realized that I've yet to share some of the very valuable life lessons that I've learned through self-employment.
Becoming self-employed has allowed me to not only grow my aptitude for business and create a more well-rounded skill set by forcing me to dive into all the different aspects of "doing it all" as a solopreneur, but I've also learned lessons about life in general that I never expected by taking this journey.
I find great pleasure in reading about others' journeys through self-employment and the lessons they have learned along the way, so I thought this would be a great opportunity to share the top 3 life lessons I've learned through self-employment with you all!
3 life lessons I've learned through self-employment:
Great things come from believing in yourself
So cheesy, but yet so completely true. Most people tell me that I come across as a very confident person, but that's not always the case. Just like anyone else, I struggle a lot with self-doubt and feeling like I'm not good enough, smart enough, or capable enough to set out to accomplish what I want to do in life.
Deciding to quit my stable and salaried office job to pursue starting up my own marketing & writing freelance business was beyond terrifying. My husband really helped to boost up my confidence and convince me I was completely capable of going for my dreams.
I finally started believing in myself too, and through that confidence and belief that I could do whatever I set my heart out to achieve, I finally took the plunge after several months of being too frightened to take action.
It was the most freeing experience I've ever gone through and there hasn't been a single day that I've regretted the decision I made over two and a half years ago!
I went through a similar process too when I decided to start this blog. I wondered if I had enough interesting things to share or whether anyone would actually want to spend time reading about my thoughts and passions.
I am so glad that I believed in myself enough to take the plunge and create Embracing Simple, because it's been another decision that I've been extremely satisfied with making. Not only have thousands of people read my writing (pinch me!), but it's given me an opportunity to connect with so many wonderful people! I'm so grateful for this fabulous and supportive community!
Great things truly do some from believing in yourself. If you want to start up your own business or maybe even start a blog of your own, stop debating. Just get out there and do it. You are good enough, smart enough, and capable enough to make your dreams happen!
If you have a dream of starting your own blog, I have a How to Start a Blog in 4 Easy Steps tutorial that will help you get it up and running in about 15 minutes. Stop coming up with excuses or thinking you can't do it, you've got this!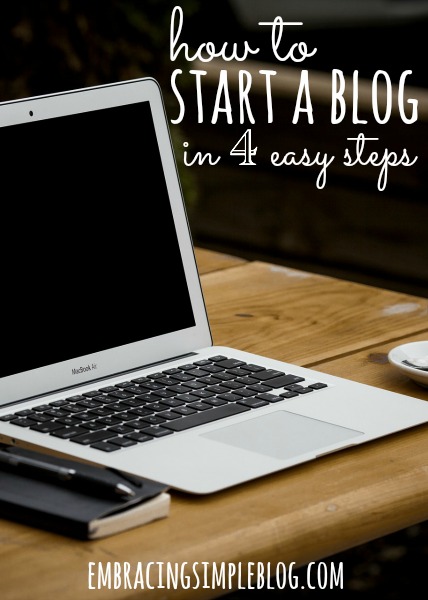 Work smarter, not harder
Time is such a precious commodity. Although I realized this long before I became self-employed, it never really hit home until then.
When you are self-employed (or striving to be), "time is money" is never going to be a truer statement to you. Because, well… time literally means money in this case. Wasted time means a lost opportunity to earn money.
When you come to this realization, you know that you need to be completely strategic about how your time is being spent. There's no spending hours upon hours on promoting your business in hopes that maybe it will help you gain some traction with new potential clients.
You become laser focused on figuring out the absolute best way of doing everything and making sure that you bring nothing but your "A game" everyday.
You figure out a way to work smarter, not harder so that your time is being used in its most productive capacity. You don't frivolously spend hours working late into the night just because it makes you feel like you're getting things done.
You work with intentful purpose, otherwise you could be working yourself into the ground for nothing.
It's important to invest in yourself
As someone who strives to be pretty frugal, I struggle a lot with spending money to invest in myself. It can be such a mistake to try to "save money" this way though.
So many great opportunities that are actually worth your time spent on them might require an investment of some sort. While it can be easy to shrug off opportunities to enrich yourself and build your skill set, I advise you to actually take the opposite approach.
I'm at the point now where I would rather invest my money into something that I know is going to help me improve myself and my business, than flail about trying to find the information on my own. And you guessed it…wasting my precious time.
I mentioned that awesome course for freelance writers in my How to Get Started as a Freelance Writer post not too long ago. That's a prime example of investing wisely in yourself.

While not every opportunity that comes your way is going to be an ideal use of your time and money, it's important to recognize where there are good opportunities presenting themselves and when you need to act on them and take advantage.
You are truly your greatest asset in your business venture. Don't be afraid to help yourself grow by investing in yourself. You are worth it!
Do you have the desire to be self-employed one day? What is holding you back from living out your dream?