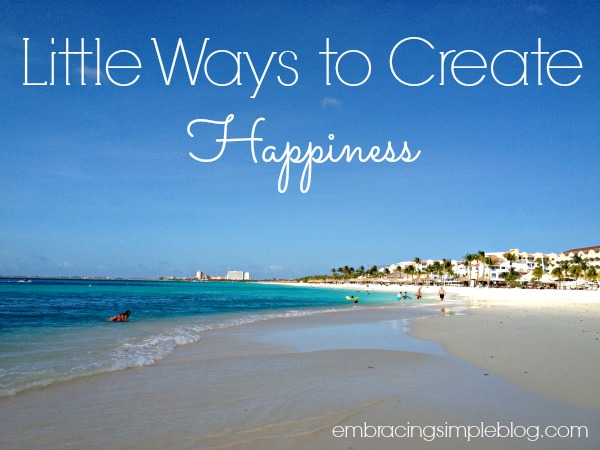 I've talked about finding the happiness in today and how being happy is a choice that we make each and every single day. Many search for happiness and aren't quite sure where to find it or how to go about obtaining it, and I am someone who believes that the answer is to create your own happiness.
"Happiness is a state of mind, a choice, a way of living; it is not something to be achieved, it is something to be experienced."
         – Steve Maraboli
In the spirit of creating your own happiness, I've assembled a list of easy things you can do to create happiness for yourself (and even those around you). You'll find that creating pleasure in your life doesn't have to be expensive or a huge production. I hope these ideas inspire you and help to bring some joy to your day!