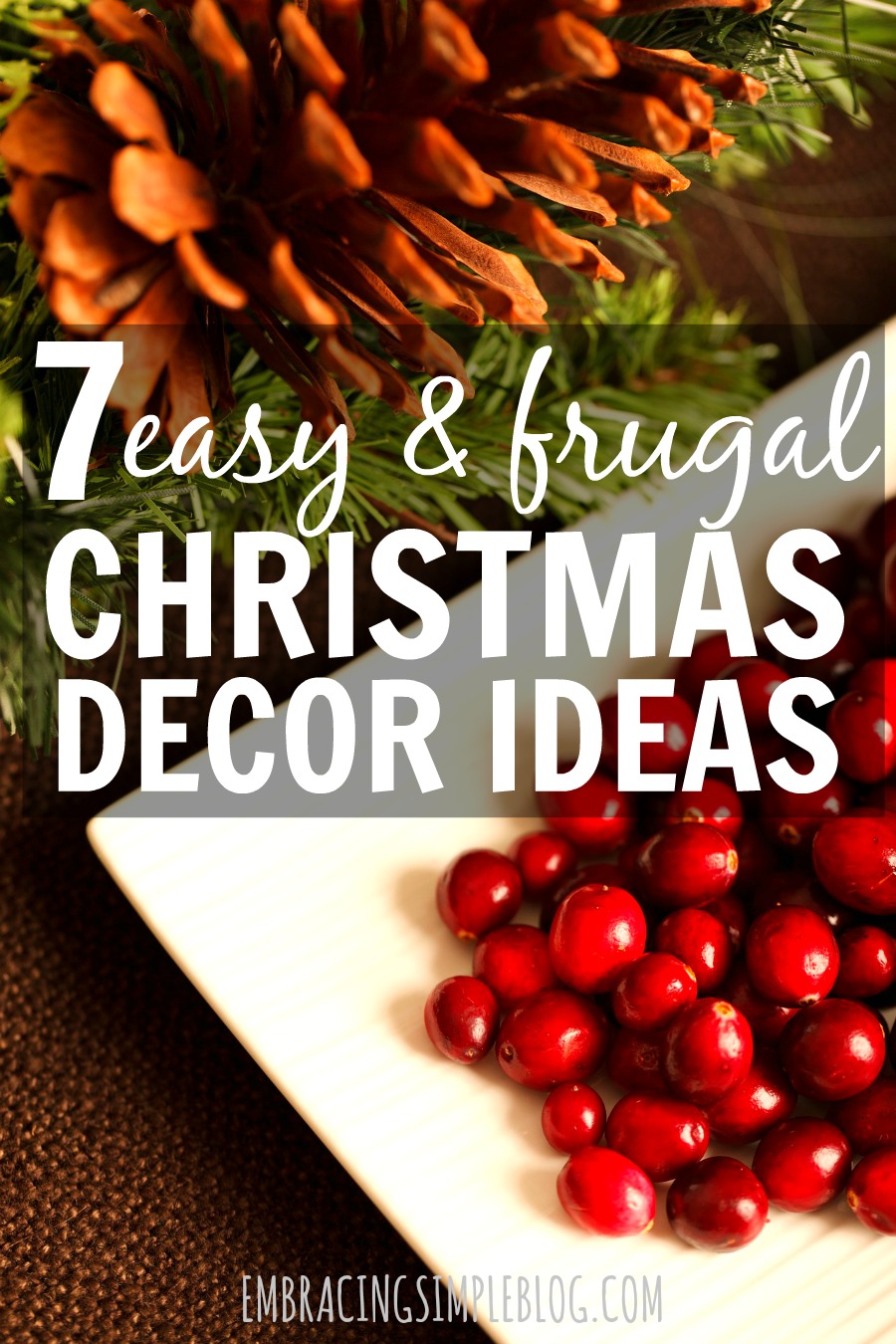 The holidays are such a magical time of year!
I always really look forward to all of the delicious food, family time, freshly fallen snow, and beautiful Christmas decor that this time of year brings.
I'm one of those crazy people who likes to decorate my home for Christmas long before Thanksgiving is here, and it's because I really do love Christmas that much. I want to be able to bask in its glory for as long as possible 🙂
Since my easy and inexpensive fall decor ideas were such a hit with you all, I thought I would share a winter edition full of easy and inexpensive Christmas decor ideas!

These are all super practical and pretty simple decor ideas that are somewhat inexpensive too. I hope this inspires you with easy ways to decorate your own home this holiday season!
7 easy and inexpensive Christmas decor ideas:
1. Pre-lit Christmas tree
Pre-lit trees may not be super inexpensive when you first invest in them, but they really are much cheaper over time when compared to purchasing a real tree every single year. They are a heck of a lot easier to setup and maintain too! You don't have to deal with keeping them watered, vacuuming up pine needles, and the potential fire hazard that a real Christmas trees can pose. We have a pre-lit Christmas tree similar to this one (pictured below), and I really love how quick it is to setup every year and how I don't have to take the time to place the lights on it since they are already on.
The picture below is apparently the best one I have of our Christmas tree. It's not the best quality, but at least you can get a sense for how it all pulls together and how a fake tree can look nice too!
2. Simple tree accessories
Christmas ornaments can be really fun to put on your tree every year and present an awesome opportunity to reminisce over the memories associated with them as you put them on. While we have picked up a few more ornaments from various trips and other adventures the past few years, I was forced to start from scratch when we put up our first Christmas tree as husband and wife three years ago. I ended up going with a red, white, and silver theme for our tree, and spent less than $50 total for all of the decorations we put on it. This will be our fourth year using these decorations and I still love them!
Some of the inexpensive decorations we put on our Christmas tree:
3. Clear Vase + Filler
I've mentioned my obsession before that I have with my clear vases. I love to fill them with different festive items depending on the season. It's a nice way to cut down on the amount of decor I have for every season since it's something I can leave out year-round and then just decorate by putting small items into.
For Christmas, I love to alternate between cranberries, pine cones, and pine boughs. You can go the fresh route for the berries and pine boughs if that's what you prefer, but since I have my Christmas decor out for around two months, I usually use artificial fillers so they last longer and then I can just reuse them every year.
Some festive fillers to display in vases:
4. Garland
Garland typically takes up a lot of real estate, and is a great way to make a big statement for minimal effort. I love the look of this traditional garland, but also think this "Merry Christmas" glitter garland is a fun touch, especially if you are like me and don't have a fireplace! I love that it can be easily hung on a wall too.
5. Simple white lights for outside
While I seriously appreciate the effort that some of my neighbors put into decorating the outside of their homes with awesome lights displays, I just don't have the time or patience for it in this season of my life with a toddler. I just want a simple solution that allows us to join our neighbors in decorating our street for Christmas, yet not spend hundreds of dollars or more than an hour or two to accomplish it. We've been decorating the bushes in the front of our home with these traditional white lights for years now, and I really love the look they give. It's an elegant look and it is also pretty easy to put them up.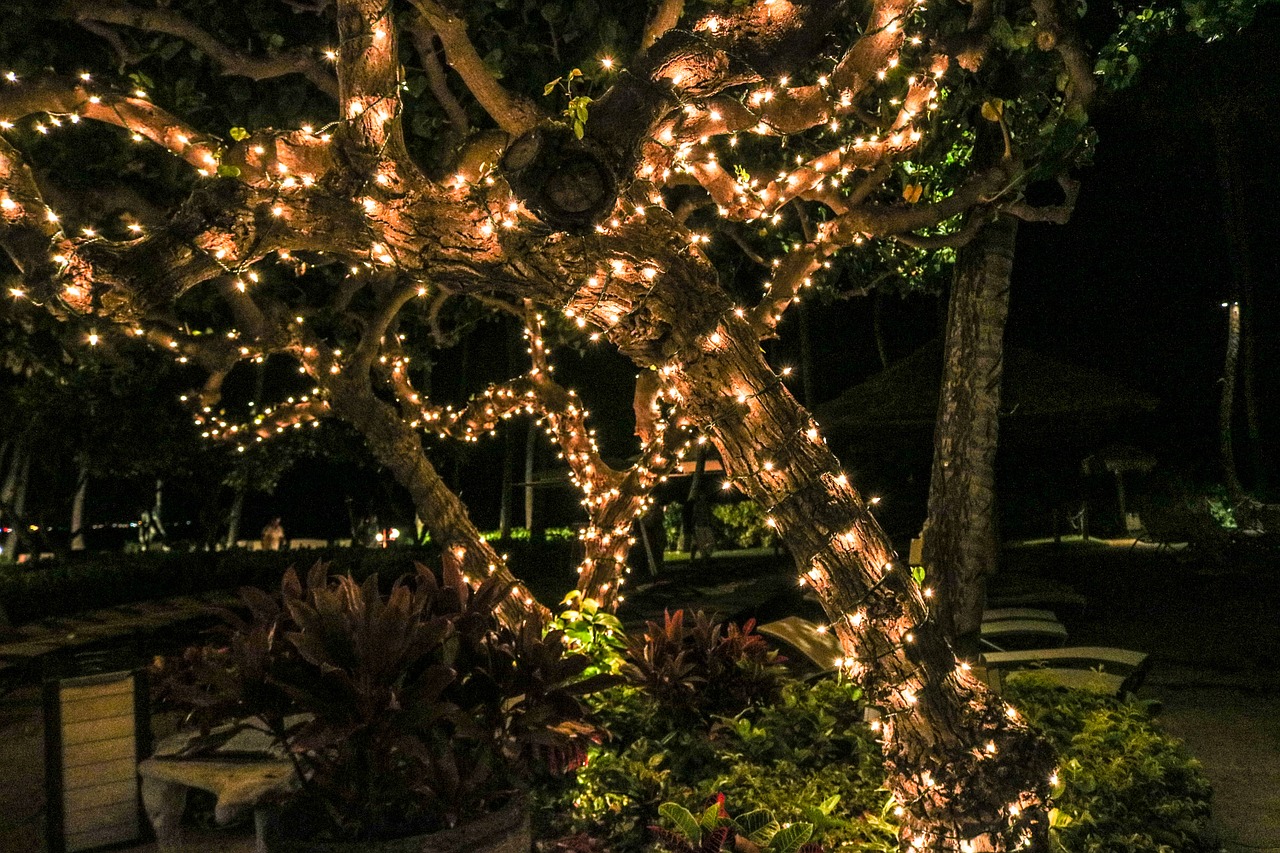 6. Pillow Covers
Pillow covers are a great way to spruce up the throw pillows you already have for the holiday season. They typically aren't super expensive, and also don't take up much space to store once the holidays are over.
Here are some fun & festive pillow cover ideas:
7. Festive scented candles
You didn't really think I could make it through a whole list of decor ideas without adding candles, did you? 😉
It's no secret that I'm candle-obsessed, but I really do think candles can add such a nice touch of ambiance and cozy warmth to your home during the holiday season.
These are some of my favorite Christmas candle scents: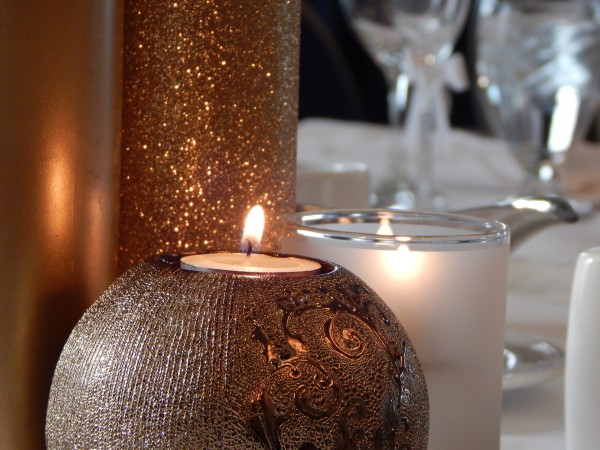 Savor the Holidays Mini Course
If you're looking for more ways to simplify Christmas this year and savor the upcoming holiday season, be sure to check out my Savor the Holidays course! It's a 21 day mini course that will help you slow down and soak up all the joy this holiday season has to offer 🙂 I would love to have you join us! Click here to learn more.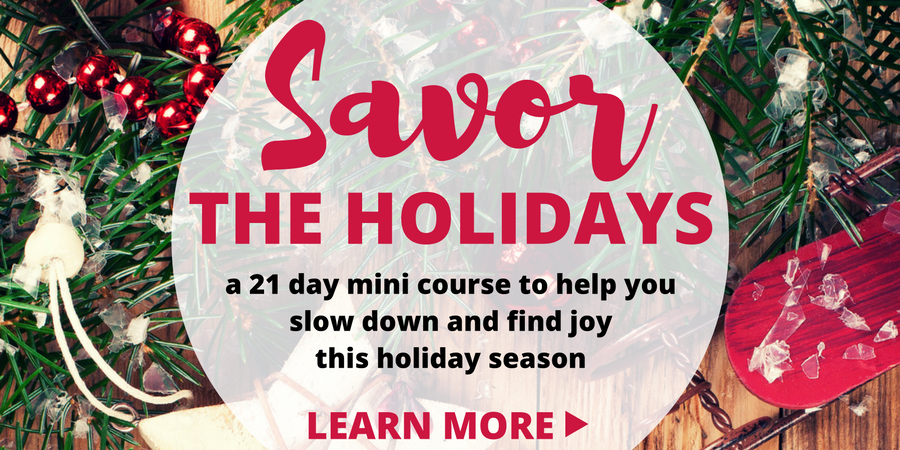 What are your favorite easy and inexpensive Christmas decor ideas? Are you looking forward to the holidays as much as I am?

There are affiliate links in this post. If you choose to make a purchase, I will receive a small commission at no additional cost to you. I only recommend products that I love myself and that I think would benefit you too. Thank you for helping to support Embracing Simple in this way!