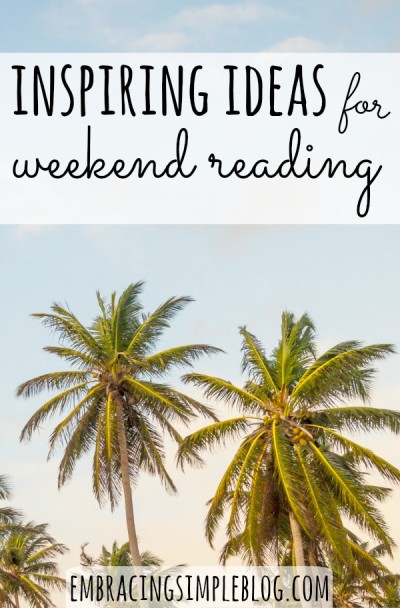 Happy, happy Friday to you!
I hope your week was a productive one and that you have some fabulous plans for this weekend. After multiple Easter gatherings last weekend with each of our families, I am ready to relax and get some things done around the house this weekend. Little Miss has been wanting to walk in the worst way, which has led to a few tumbles lately. She is keeping me on my toes for sure! 9 months has proved to be quite a fun age though, and I'm looking forward to all of the adventure that is opened up to us by her being able to walk. I see lots of playground, park, and lake time in store for us in the coming warmer months and couldn't be any more excited for it!
I'm sharing some of my favorite blog posts from the past few of weeks. Fix yourself a beverage of your choice, kick back, and enjoy!