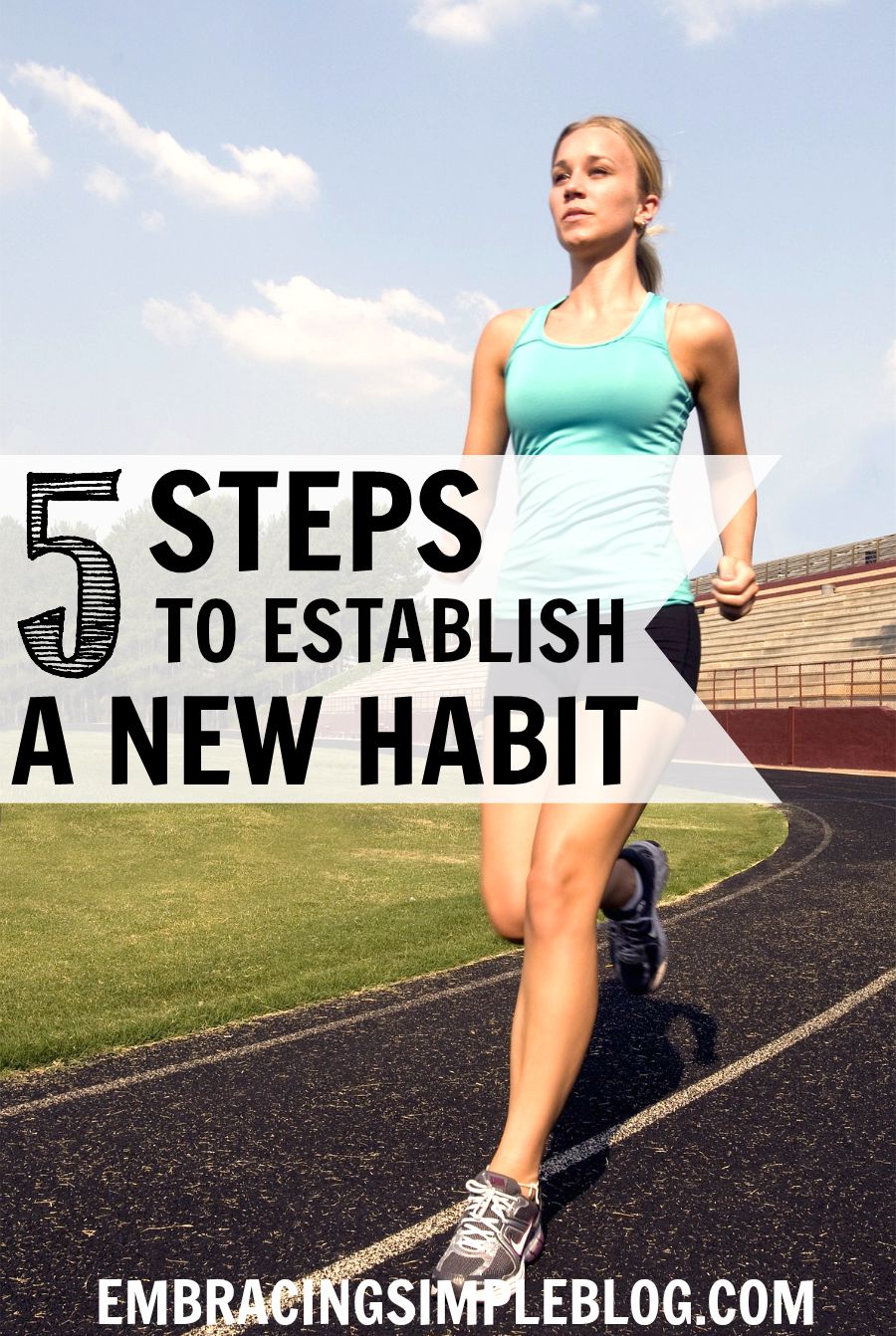 Establishing healthy new habits can be a very difficult task.
Even with all the motivation in the world, it can be easy to flounder and fail in being able to adopt a change in your life.
Whether it's implementing a workout routine, eating healthy, allocating time to starting a new business, or even just keeping up with daily chores around the house, everyone has a habit in mind that they would like to add into their own life.
I think all too often we try to jump head first into adopting a new habit, without a plan of attack in place. This can be a big mistake, because failing to plan is planning to fail.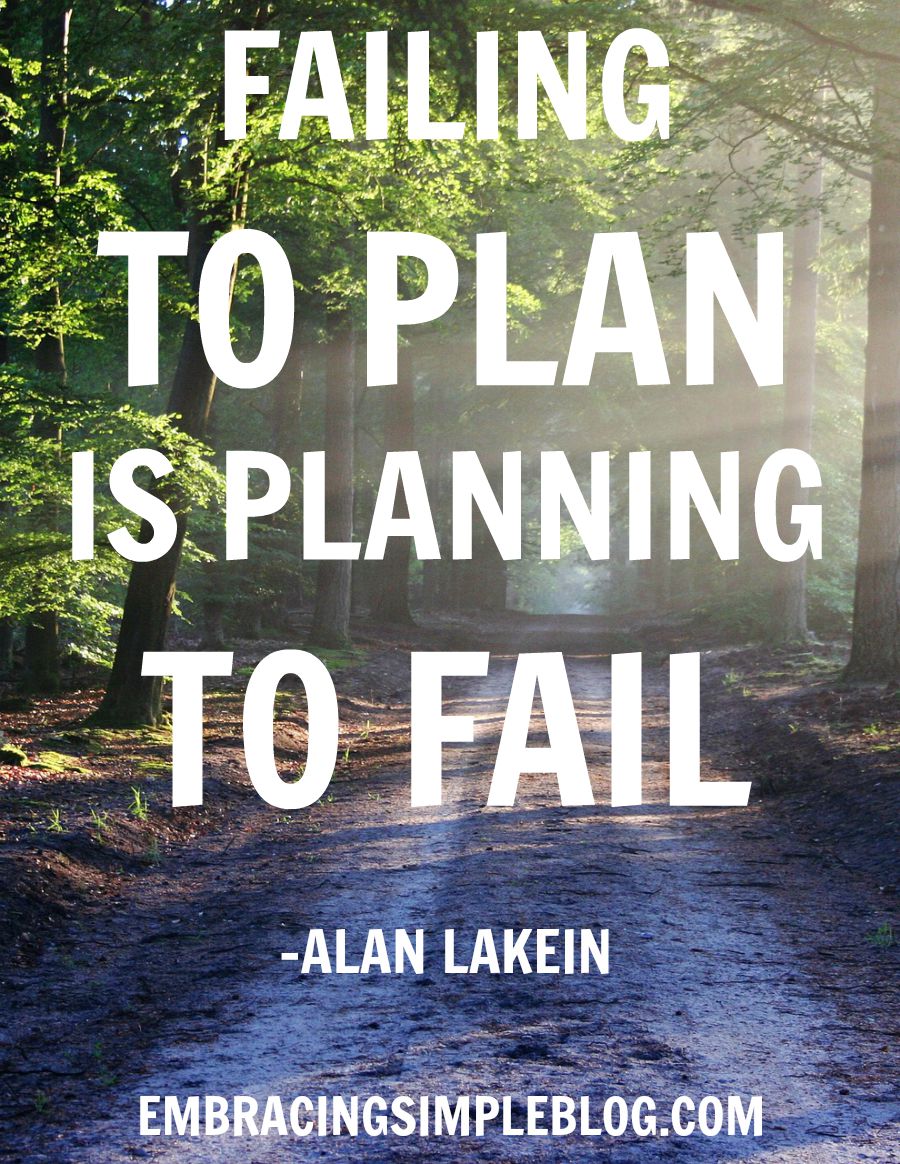 If you jump head first into trying to immediately make a big lifestyle change without setting a plan into place, you are most likely going to fail.
Here is a plan of attack with 5 steps to establish a new habit:
1. Create a plan that includes small milestones
You know the saying "Rome wasn't built in a day" ? Well, that certainly applies to establishing a new habit too.
It's important to set small milestones that will help you pave the path to achieving your one large goal. While it's good to dream big, it can be overwhelming to set out to establish a new habit. For instance, if you are a major couch potato and decide all of a sudden you want to train for a marathon (go you, that's awesome!), it's probably not wise to set out to run 13 miles tomorrow morning. You need to slowly build up your stamina and train yourself to get into the habit of running on a consistent basis. You would probably just start out walking and slowly add more mileage, begin jogging, and then take it from there.
No matter what your ultimate goal is, be sure to start small and then ease your way in.
2. Set a trigger to serve as a reminder
A trigger is usually either an already existing part of your routine or a physical item. The purpose of the trigger is to remind yourself to add your new habit into your day.
It could be something as simple as laying your workout clothes out on your bed in the morning to serve as a reminder to fit in a quick workout once you get home from work. It's a physical reminder to assist you in establishing that habit, and before you know it, you'll automatically be thinking of working out without even needing the visual of the clothes on the bed to serve as your reminder.
It could also be something like, every morning after I eat breakfast, I'm going to spend 30 minutes figuring out the logistics of starting my new business. You're now associating your new habit with the completion of an already existing habit, so the existing habit of eating breakfast will be a built-in reminder to then spend time on your business after you are done eating.
3. Surround yourself with positivity
Surrounding yourself with positivity is a great way to keep you inspired and motivated in pursuing the habit that you are trying to establish.
Spending time with others who have already established the habit that you're trying to establish can be a good way to view your new goal in a positive light. For instance, if you want to become more of a runner, it would be great motivation to surround yourself with friends who have an undying love for running. That kind of enthusiasm can really rub off on you and make you much more excited to reach your goal.
Another great idea is to display some quotes that you find inspiring throughout your home to keep you constantly motivated in working toward establishing your habit. If you haven't already, be sure to check out the free 8×10 printable wall quote I made for you.
4. Keep yourself accountable
Have an accountability buddy or group to help support you in your journey to meeting your goal. It's important to have someone you can report to with your progress. Whether it's a friend, a spouse, or even an online group of strangers who have a similar goal as you do, you need to have some type of accountability system.
It's easy to tell yourself that it's okay to sit on the couch eating junk food and watching tv today, and that you'll get back into your workout routine tomorrow, but it is much harder to have to tell your accountability buddy that. Keeping yourself accountable to someone else is a great motivator on those days when you just plain old don't feel like doing what you need to do. It's a lot harder to let someone else down than it is yourself!
5. Reward yourself
It's so important to make sure that establishing a new habit is a fun process too and that you're enjoying the journey it takes to get there. Be sure to reward yourself with little treats throughout the process and then perhaps something larger when you do finally reach your goal.
Everyone's reward system looks different, especially depending on what type of habit you're working toward achieving, but these are some of my favorite ways to reward myself:
Learn how to makeover your mornings
I've had great success in sticking with my goals to create healthier habits by completely revamping my morning routine!
I found the 14-day Make Over Your Mornings course to be a wonderful resource in my own life. This course walks you, step-by-step, through a process that creates a routine that will assist you in:
Discovering why a well-planned morning revolutionizes your whole day
Establishing bedtime routines
Designing a morning routine centered on your biggest priorities
Goal-setting
Setting up a task management system
Prioritizing exercise and healthy breakfasts
Creating internal and external motivators
Establishing accountability
Building stamina when things get tough
Every day of this course covers a different topic  that will assist you in creating better habits for yourself– from streamlining mornings to setting up bedtime routines to goal-setting to creating a task management system, and much more.
This course is designed to help you revolutionize your productivity, streamline your routines, invest your time in things that truly matter, and find more joy and peace in the process.
Click here to learn more if you're interested!
Are you trying to establish a new habit? What steps are you taking to reach your goal?