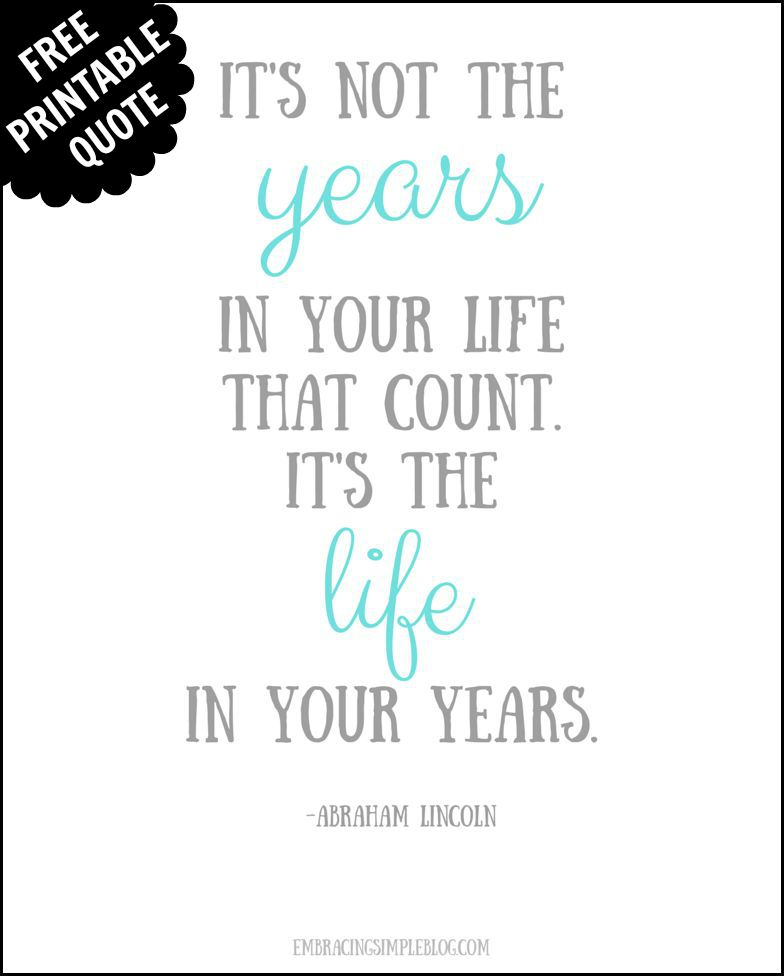 This is an awesome Friday, friends!
Today is my 26th birthday and I am super excited to spend a relaxing weekend with my family at the lake!
To celebrate my birthday with you wonderful people who continue to amaze me with your support on a daily basis, I decided to create a pretty free printable quote of one of my favorite quotes that I thought was very appropriate for turning another year older.
This quote is a great reminder to me to make sure that I am living life to the fullest and really making every single day count. I hope this inspires you in the same way it does me!
This is an 8×10 PDF that you can easily print at home and do whatever you would like with it. I think I am going to be printing it and putting it in a frame on a wall in my office for inspiration on a daily basis 🙂
Simply click on the image below to access the PDF.
Hope you have a fantastic weekend!
XO Christina
P.S. If you enjoy printables like this, you'll love the free printables I offer if you subscribe to my newsletter!