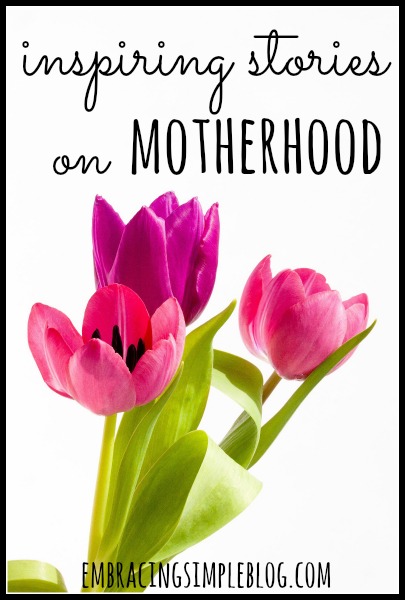 The happiest of Fridays to you!
It has been gloriously beautiful in Chicago suburbia this week, and we have been thoroughly enjoying it. We even busted out our baby pool and let Little Miss splash around in the water a bit. She loved it and I was loving a great excuse just to be outside with her and get to sip on some iced coffee….absolutely delightful. We are officially in my favorite time of the year where the sun shines bright and I get to wear flip flops. Life is good, friends!
We are gearing up to celebrate Mother's Day and I am so excited to be celebrating it as an official Mom this year. The past 10 months of Motherhood have been filled with kisses, tears, hugs, a lot of poop, but most of all – a heck of a lot of love and joy!
Being a Mom is the toughest but most rewarding thing I've ever done or ever will do in this life, and I'm thankful everyday that I get to experience it. <– I cried while writing this. I literally cry at everything these days, like those damn diaper commercials that get me every single time. Motherhood has wrecked me in that sense!

We are having my own Mom and the rest of the family over on Sunday night for dinner to celebrate her and how much she does for each and every one of us. I'm so looking forward to lots of family time and getting everyone together! If you still haven't thought about a gift for your Mama, check out my Mother's Day non-clutter gift guide if you haven't already. There's a few nice ideas in there that might help you out a bit!
This week I've been seeing some articles and videos with very inspiring stories about motherhood and parenting that really touched me. I thought the timing was perfect for this Mother's Day weekend and wanted to share a few of them with you all. I hope you enjoy as much as I did!
Inspiring stories about motherhood:
10 Things I Wish I'd Known Before Having a Baby (video) by Extra Space Storage – This one is a tear-jerker for sure!
You Made Me a Mother on Breastfeeding Needs – A sweet read that I think many of us Moms can relate to.
10 Habits of a Successful Mom on Today's the Best Day – Great tips for how to become the most successful and joyful Mother you can be.
Portrait of a Mother (video) by Missy Lanning – A wonderful reminder that Moms come in many forms, and to cherish those sleepless nights and long days. They truly go by quickly!
The happiest of Mother's Days to all you Mamas out there, I hope your day is special and filled with love 🙂