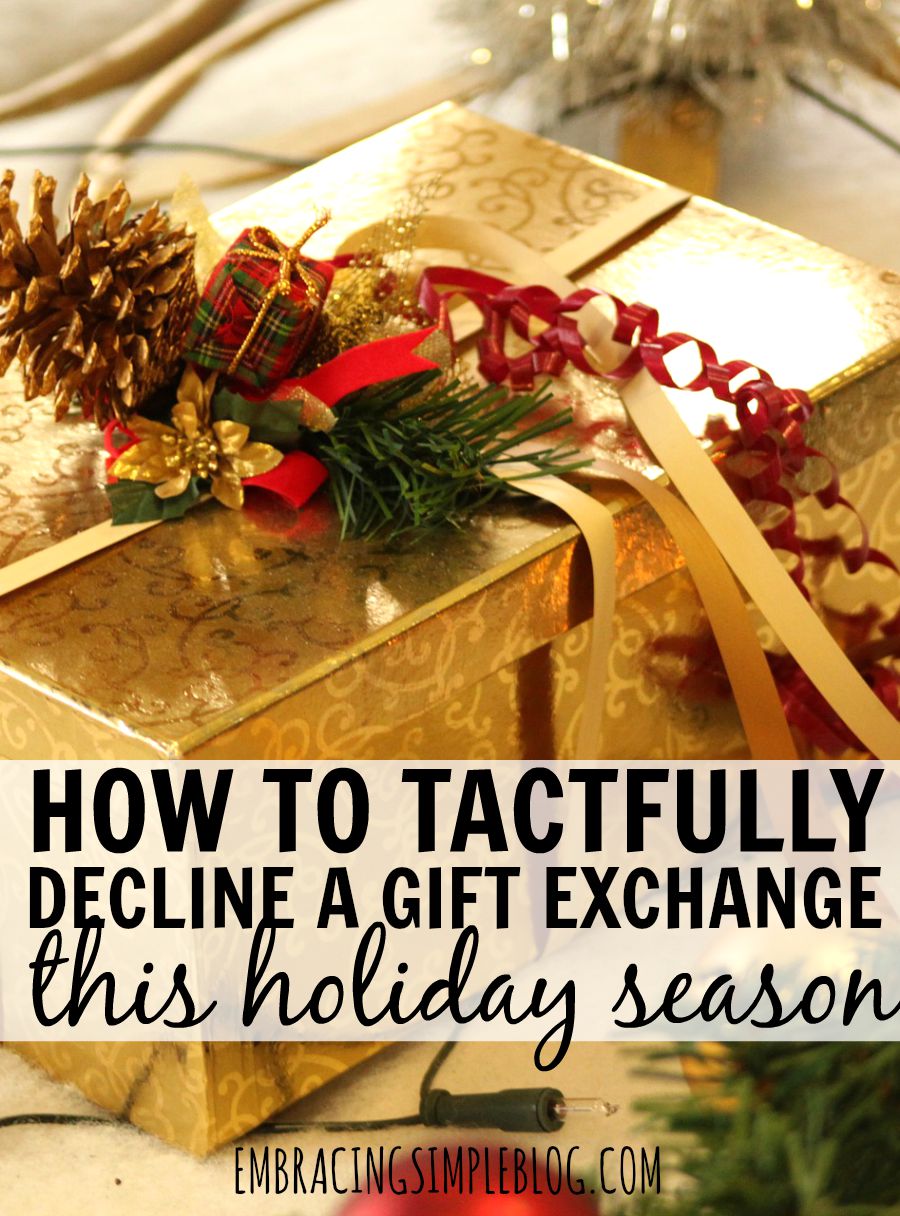 It may be only October, but it's important to figure out how you are going to approach this upcoming holiday season before it's actually upon us. Kristi is sharing some awesome tips with us today on how to approach the topic of declining unwanted gift exchanges with friends and family this year. Enjoy! XO Christina
How to tactfully decline a gift exchange this holiday season:
The holiday season is quickly approaching, and I will be the first to admit that I am dreading the annual gift exchange with friends and family. I hate having to pretend to be excited about yet another sweater or a piece of jewelry which will never get worn, a toy which my kids will never play with, or another kitchen gadget which will just sit and collect dust. Especially when you have made the conscious effort to simplify and own less stuff, a gift exchange just goes against everything you have worked hard to accomplish within your life and living space.
If you already feel overwhelmed with "things" this year, try to give your loved ones a heads-up about your situation, and explain why you would rather not exchange gifts this year. Give them an honest explanation for why you would rather not, citing reasons about trying to minimalize, saving money, and focusing instead on spending quality time with family, instead of focusing on things.
A not so subtle, "Sorry, but we don't need any more useless crap" will most likely end up hurting feelings though. No matter how much truth is behind that sentiment, it's best to not burn bridges with well-meaning relatives, friends, and neighbors that way. Try saying something along the lines of, "We would love to join you for (insert activity here) instead of exchanging gifts. We want to teach our kids that the focus of the holidays is on family and friends, not on things. We would rather spend our money building a memory with you instead." By delicately declining a gift exchange, most people will be 100% on board with your reasoning.
If you have pushy gift givers who won't take no for an answer though, suggest one of the following ideas, which will help you to tactfully decline any new "things" but still embrace the spirit of giving, which seems to come hand in hand with the holiday season.
Alternative gift exchange ideas:
1. Cookie swap
Cookie swaps are a fun way to share your love with friends and family, and spend some quality time together during the holidays. With a cookie swap, each family bakes one recipe and brings enough cookies for each family to take home a dozen cookies. By the end of the party, each family goes home with 4-6 dozen cookies, and you are completely covered on the holiday cookie front. The cookies will get eaten, or frozen for later, and you won't have the lingering effect of a gift exchange.
2. Experience exchange
The cookie swap works really well for younger kids, but sometimes old habits die hard with older kids and grandparents. If you have family that won't take no for an answer, suggest that you swap experiences instead of gifts this year. Put all participating names in a hat so that each person only has to buy a gift for one person.
Since your resources are streamlined into just one gift for one person, your gift will be able to be more focused and meaningful. For example, instead of buying ten $10 Starbucks gift cards, you'll be able to buy one $100 concert ticket for your Mom instead. Put a limit on the gift exchange and tell them that the gift has to be an experience. It could be passes to play putt-putt, tickets to a movie, a gift certificate for a massage, or tickets to a dinner cruise.
Be creative and think about what experiences would be fulfilling and joyful opportunities for the gift recipient. Encourage your family to think outside the box and give each other the gift of memories and experiences instead.
3. Book exchange
For the nerdier and/or academically inclined families out there, suggest having a book exchange in lieu of a gift exchange. Books are a great gift for any age, they don't take up too much space, and they have more value than any other typical gift. Once you or your family member is done reading the book, they can donate it to the local library, exchange it for another book at a free book swap, or sell it back to Amazon for credits for another book. A book is a gift that keeps on giving.
Embrace the spirit of the holidays
I know how hard my friends and family work for their money, and I hate to see them buy gifts which will essentially waste their hard-earned money. It's not that we don't appreciate the thought and gesture behind "things" given, but this year, we are going to try our hardest to tactfully decline any gift exchanges. If we are going to exchange anything, it's going to be memories, experiences, or food.
The things that matter the most during the holidays are the intangible things: time spent together and beautiful memories being made. If you openly and honestly explain your reasoning behind your anti-gifts policy, most friends and family will be completely supportive and even excited to try something new this year.
Do you have a no "things" gift policy? Have you ever tried something different in lieu of a traditional gift exchange?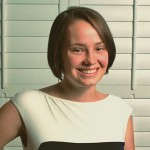 Kristi Muse is a family finance freelance writer who loves writing about strategies to save money, get out of debt, and live a frugal life. She shares her experiences about debt and parenthood on her blog Moderate Muse. You can also follow her on Twitter.