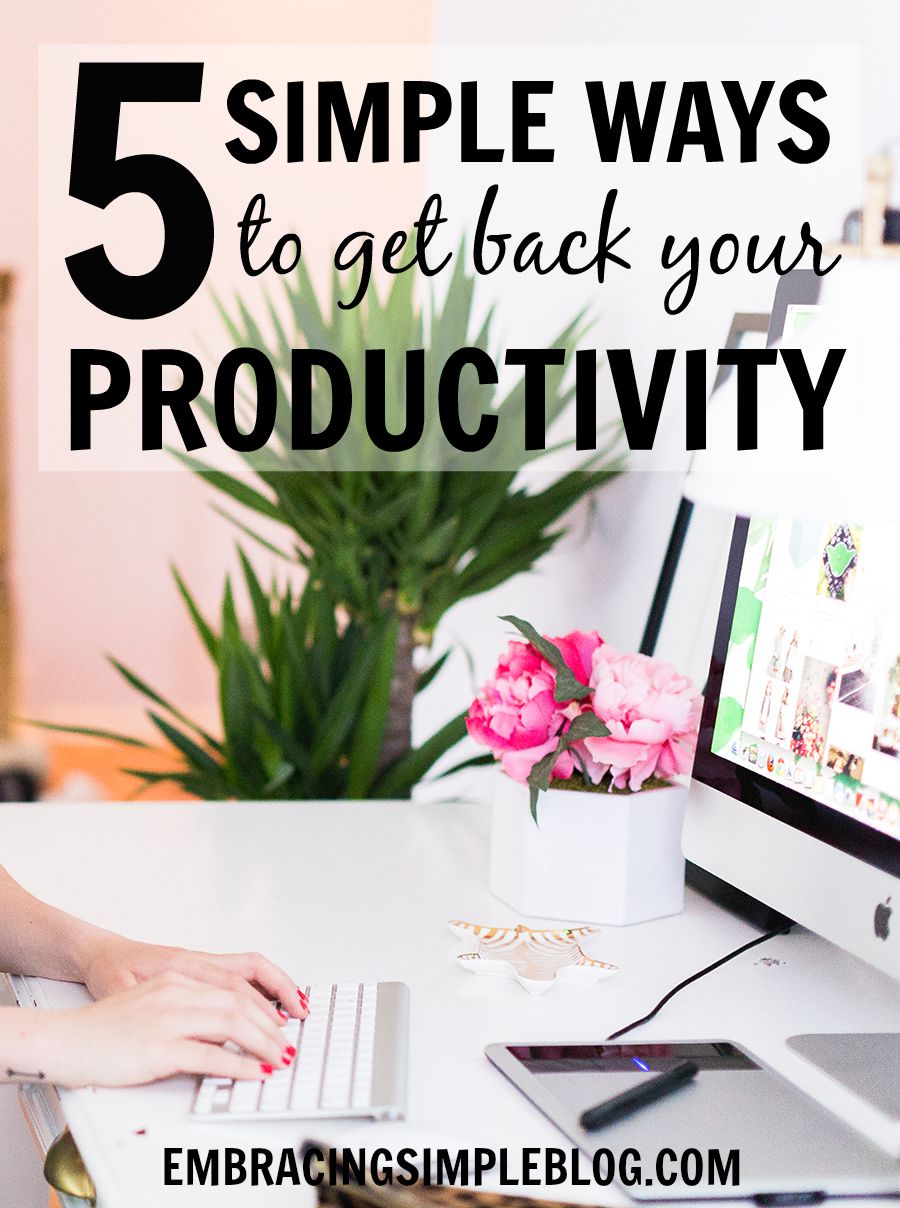 Hi All! Today we have an awesome guest post from my friend Catherine. I love these tips she has for fantastic ways to get your productivity back, and I know you will too! Enjoy! XO Christina
Lately I've been stuck in a rut where I just can't get myself to be productive.
I wake up in the morning and think, Hey! I'm going to get everything on my to-do list done today, but by the time I get to work, the thought of looking at my list makes me want to crawl into a corner.
So I check my Facebook notifications, scroll through Pinterest, read a few blog posts, and then I realize I've wasted an hour of time that I could've tackled something on my to-do list. I'm guessing you've done the same thing, right? Gah!
It's especially easy to get into an unproductive rut during the summer if you've just come back from a vacation, or you haven't actually had the luxury of taking a break and you're feeling completely burned out.
Of course, it's only when you're racing to meet a deadline that you wish you'd have started on that project when you actually wrote it on your to-do list.
Situations like this are the reason I came up with five steps that I know are guaranteed to pull me out of an unproductive spell. If you know how to make yourself be productive, you'll streamline your workload, worry less about deadlines, and feel so much more accomplished at the end of the day.
So the next time you're feeling unproductive and fighting the urge to scroll through social media all day, try doing these things first.
5 simple ways to get your productivity back:
1. Figure out what's hindering you from starting
I've learned that I'm the most productive in the morning, but only when creative or critical thinking tasks are involved. Checking emails/voicemail, mundane filing, and processing tasks are not creative. They don't get me excited about my day or my job, so I don't start my day with these tasks anymore. Figure out which tasks make you the most excited to start working, and prioritize these above your least-favorite tasks.
2. Create a day map
A day map is a way to break out your waking hours into manageable chunks. It's important to understand where your energy levels are throughout the day, so take note of the times you feel the most awake and the most sluggish. Many of us feel lethargic around 3 pm, which makes this a great time for brainless tasks like filing and sorting. Based on your energy levels, split your day into these areas: problem solving, creativity, sorting, and planning. Hopefully this will help get you into a routine and guarantee that you'll be productive every day.
3. Deal with nagging tasks
If I have a dreaded task that I need to do, sometimes I feel like I should get it over with right away. But if I pressure myself to do this unwanted task, I often procrastinate and end up being unproductive while this task nags in the back of my head because I'm avoiding it. Instead of trying to get it over with right away, schedule it for later in the day and dedicate a certain amount of time to get it done. 20 minutes is often all it will take.
4. Find tools that help you stay on top of everything
In order to have a productive day, I need a to-do list, a calendar, and a place for storing my ideas. I used to do all of this on paper, but I found myself switching notebooks too often and never knowing where my notes were anymore. Now I keep track of my tasks with Todoist, sync my personal Google calendar with my work Outlook calendar so I can see everything in one place, and store all of my ideas in Asana. If you're not into the online thing, try having one desk calendar and two separate notebooks – one for your to-do list and another for your ideas.
5. Avoid checking email
Don't open your email until you've accomplished at least one task on your to-do list. Getting flooded with email requests before you've even started on the tasks you need to get done is going to overwhelm you. Focus on your priorities before others'. If it's urgent, assume they will call you to ask. And put your phone away once you finally get into the productivity groove! Everyone else can wait.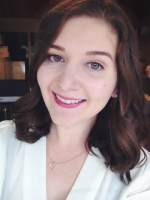 Catherine is the blogger behind The Blissful Mind. She loves simplifying everything related to productivity, health, and style. You'll find her drinking peppermint tea and exploring the Pacific Northwest. You can also connect with her on Instagram.
How do you encourage yourself to be productive? Are there any tools you'd recommend to stay on top of tasks and projects?
[Photo source: Ashley Ella Design]