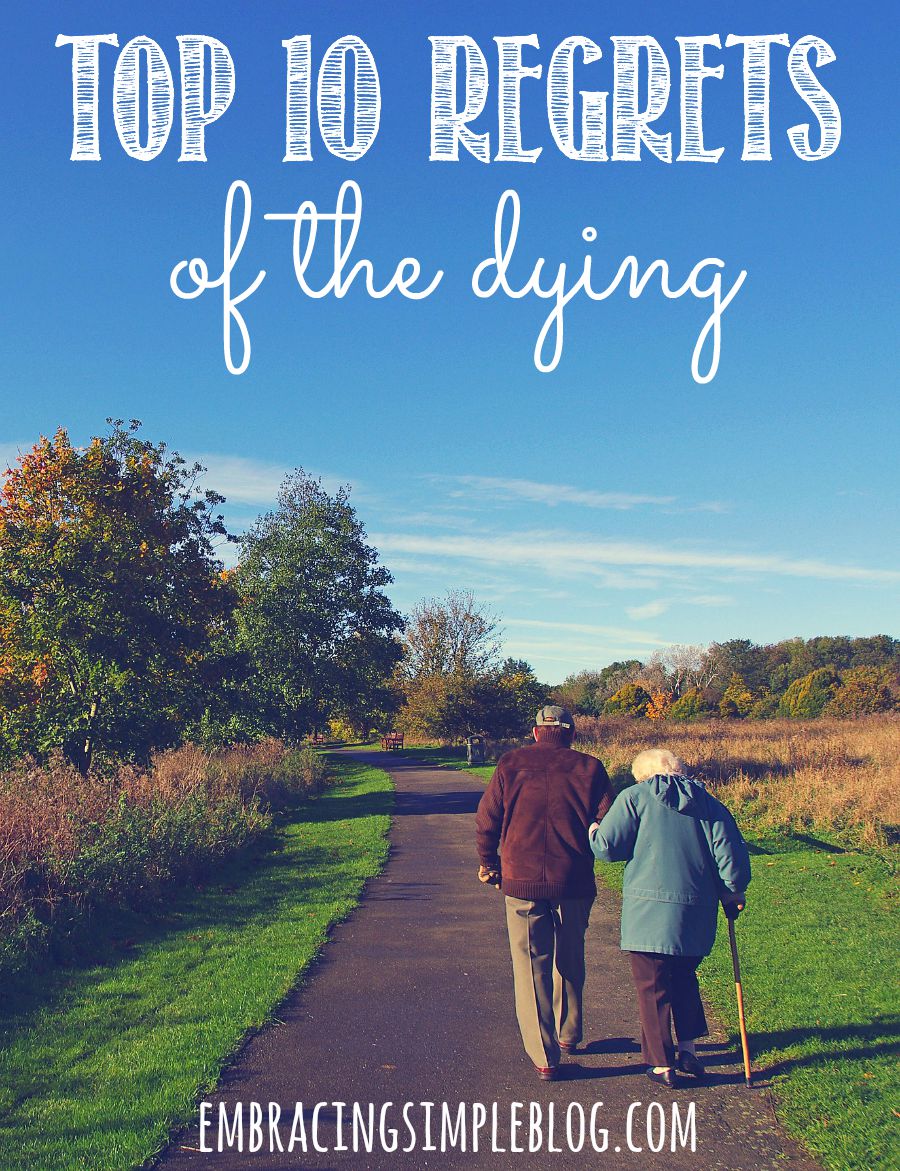 A few weeks ago I saw an infographic that depicts the top 10 regrets in life by those about to die, and I I knew that I just had to share it with you all.
It really provoked me to sit down and think about the priorities I've created in my own life and how important it is to spend your time on what truly matters to you.
I've included the infographic and a shortened summary below, I hope this inspires you to live well and remember that life is what you make of it!

(Original image and article source: http://addicted2success.com)
List of The Top 10 Regrets of The Dying:
I never pursued my dreams and aspirations.
I worked too much and never made time for my family.
I should have made more time for my friends.
I should have said 'I love you' a lot more.
I should have spoken my mind more instead of holding back and resenting things.
I should have been the bigger person and resolved my conflicts.
I wish I had children.
I should have saved more money for my retirement.
Not having the courage to live truthfully.
Happiness is always a choice, I wish I knew that a lot earlier.
Do you struggle with any of these or worry they might become a regret for you later in life?
XO Christina