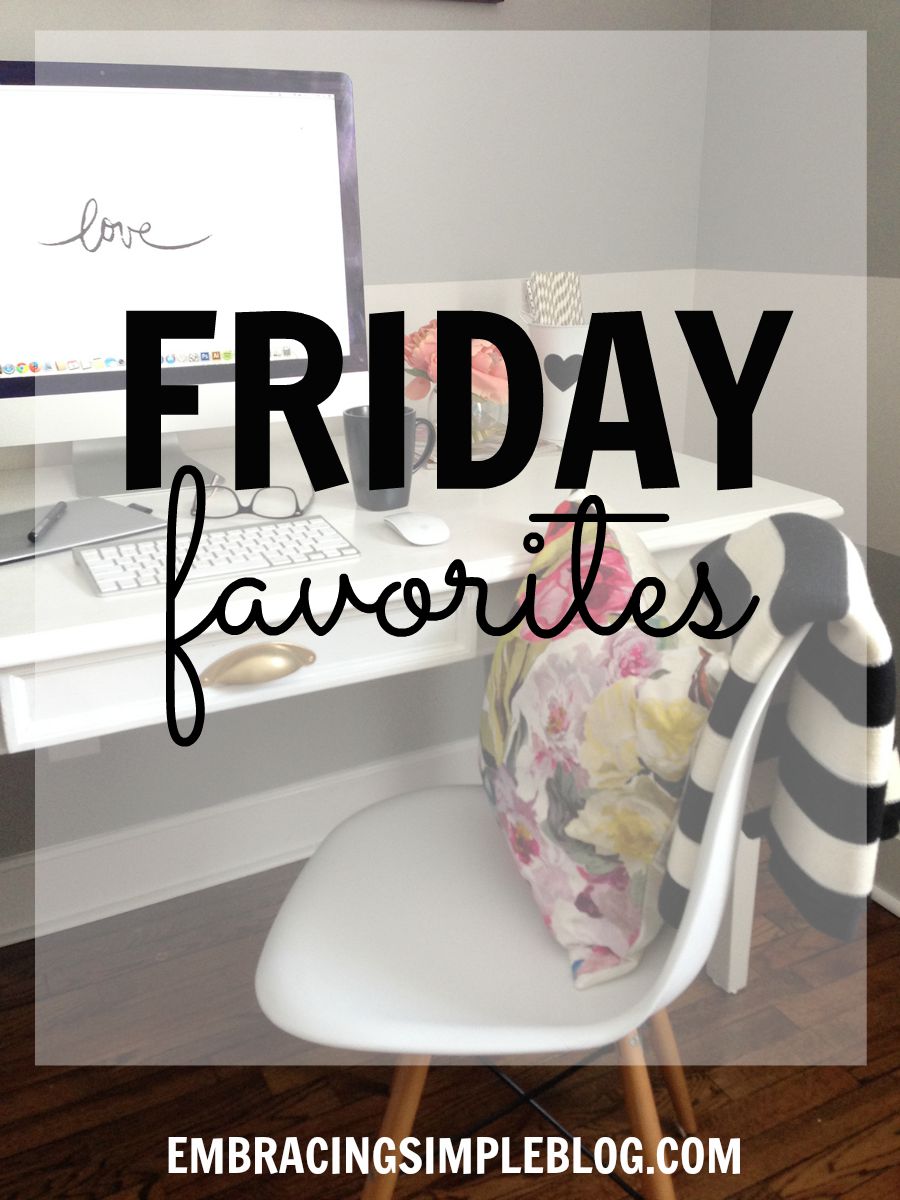 Happy Friday, Friends!
I'm seriously looking forward to a relaxing weekend with lots of family time. We are celebrating my cousin's 18th birthday tomorrow, which is kind of crazy to me because I feel like she was just born yesterday and now she's off to college in a few weeks. Where does the time go?! I can't imagine how I'm going to feel when Little Miss turns 18…I'm just going to pretend that's never going to happen!
In other news, Embracing Simple is Instagram official! I am making it my goal to get more active on there and start sharing fun tidbits of my day with you guys, so I'd love it if you want to show me some love and follow me @embracingsimple.
Here are some of my favorites from this past week:
1. A few of my favorite blog posts
Why I'm Setting Myself Back In My Career In Favor Of A Happier Life from Elite Daily
5 Ways to be Generous within Your Financial Limits from Simplicity Relished
2. Favorite thing I did this week
Had a fun lunch date with my "little" brother Mike on Sunday. I have to put quotes around little because although he may be my younger baby brother, he's 6'8, so he's not exactly little 😉 .
It's rare that we get to spend a lot of one-on-one time together these days, so I really cherish time alone with him. It was a great time! I'm kicking myself for not getting a picture of our bro & sis lunch date though, dang it!
I did however find this sweet throwback picture of us for your viewing pleasure. We were pretty cute, right?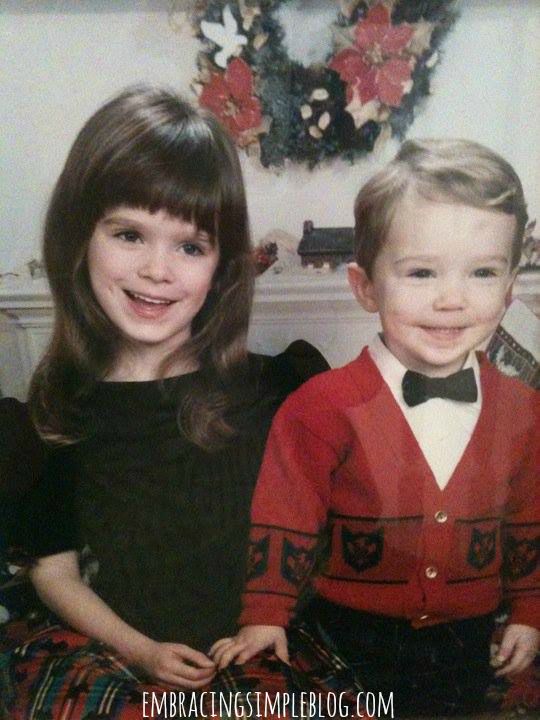 3. Favorite Pinterest find
I found this pin for a Watermelon Lemonade recipe from Cooking Classy and I was instantly drooling over how refreshing it would be to sip on this! Beverage perfection, am I right?!
Feel free to follow me on Pinterest for money saving tips, fun ideas, and tasty recipes!

4. Favorite inspiring quote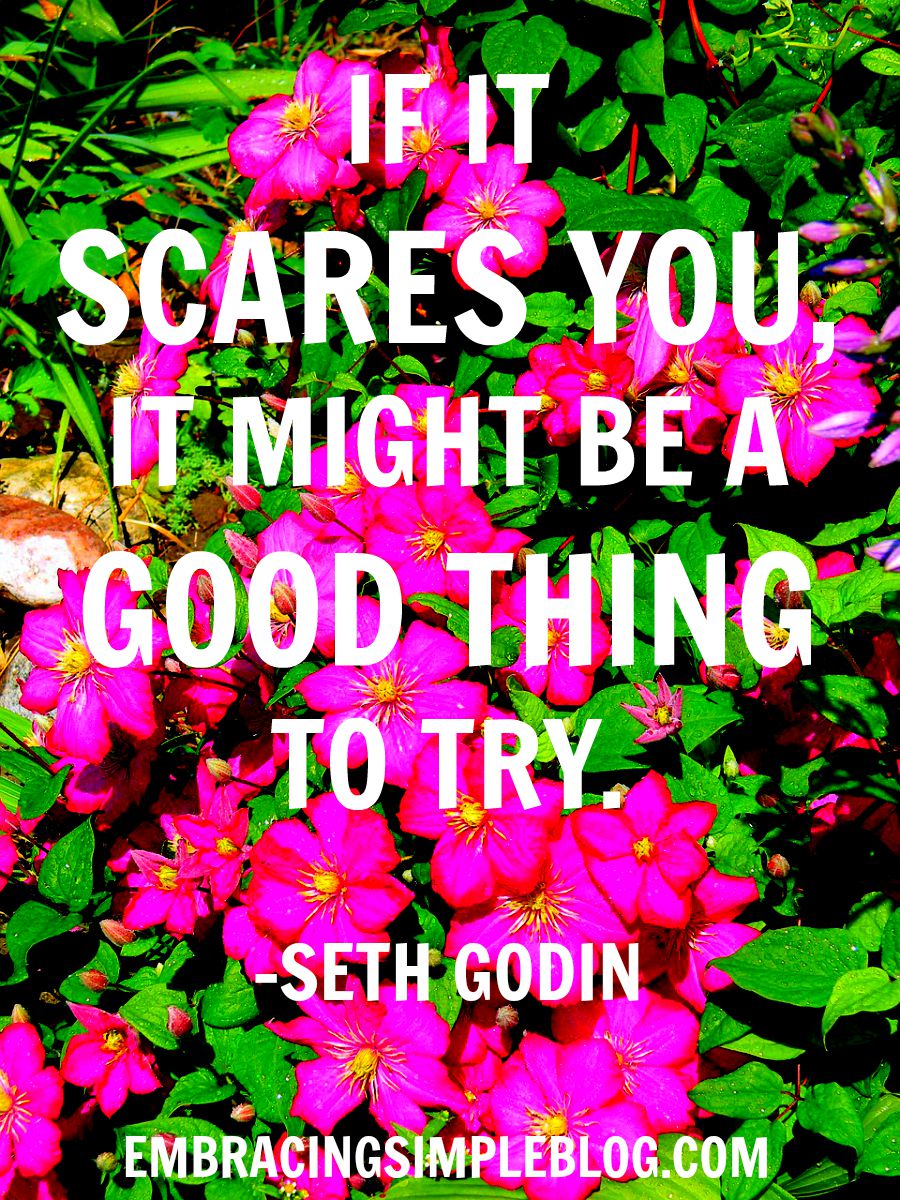 Hope you all have a lovely weekend!
XO Christina
[Photo source: Ashley Ella Design]