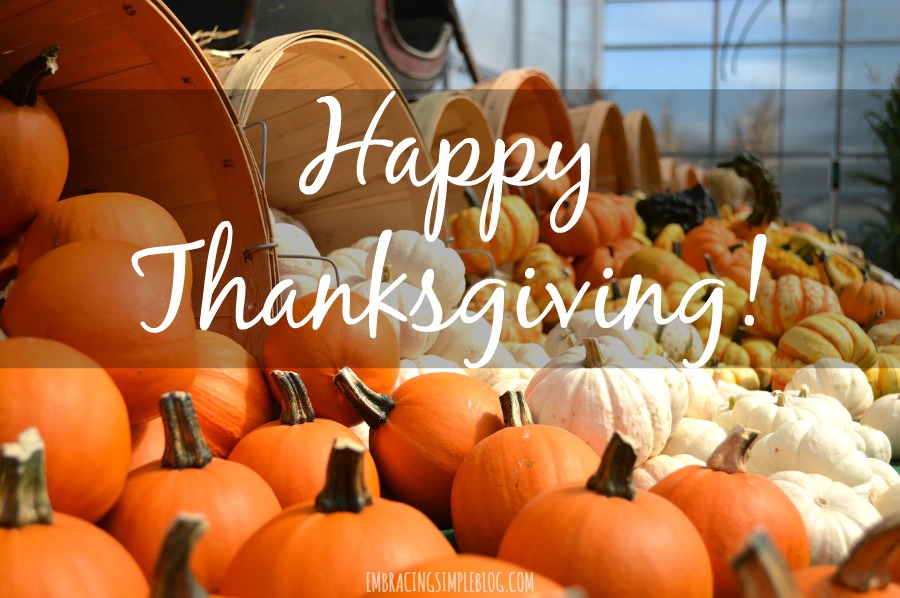 Happy Thanksgiving to all of my American friends!!
I truly hope you all have a lovely day filled with amazing food, laughter, and most importantly – time spent with those you love most.
This year has been the best year yet in my life, and not only because of my little family that I'm so proud of. But because of you all too.
I started this blog in January of this year and I just cannot believe what an awesome community we have all created here together. Your support for me and this blog will be something that continues to both amaze and humble me on a daily basis.
So today, I want to let you know that I'm thankful for YOU.
Thank you for supporting me and allowing me this safe space to share my thoughts and snippets of my life with you.
Thank you for your sweet comments and emails that remind me I'm not alone and always make my day.
Thank you for continuing to read the writing I put out in this space and for sharing it with your friends and family.
I'm so beyond grateful for you all and I truly feel like I cannot express it enough.
Cheers to a wonderful Thanksgiving, I hope you have the time you need today to reflect on all the blessings in your life.
XO Christina
P.S. As a little extra thank you to you all, I wanted to extend a promo code you can use today for my Savor the Holidays course that begins tomorrow. If you use the code "THANKFUL" today at check out, you can purchase the course for almost 30% off for only $7.50. Just my little way of trying to show some gratitude for you all today, I sure hope you'll join me! 🙂