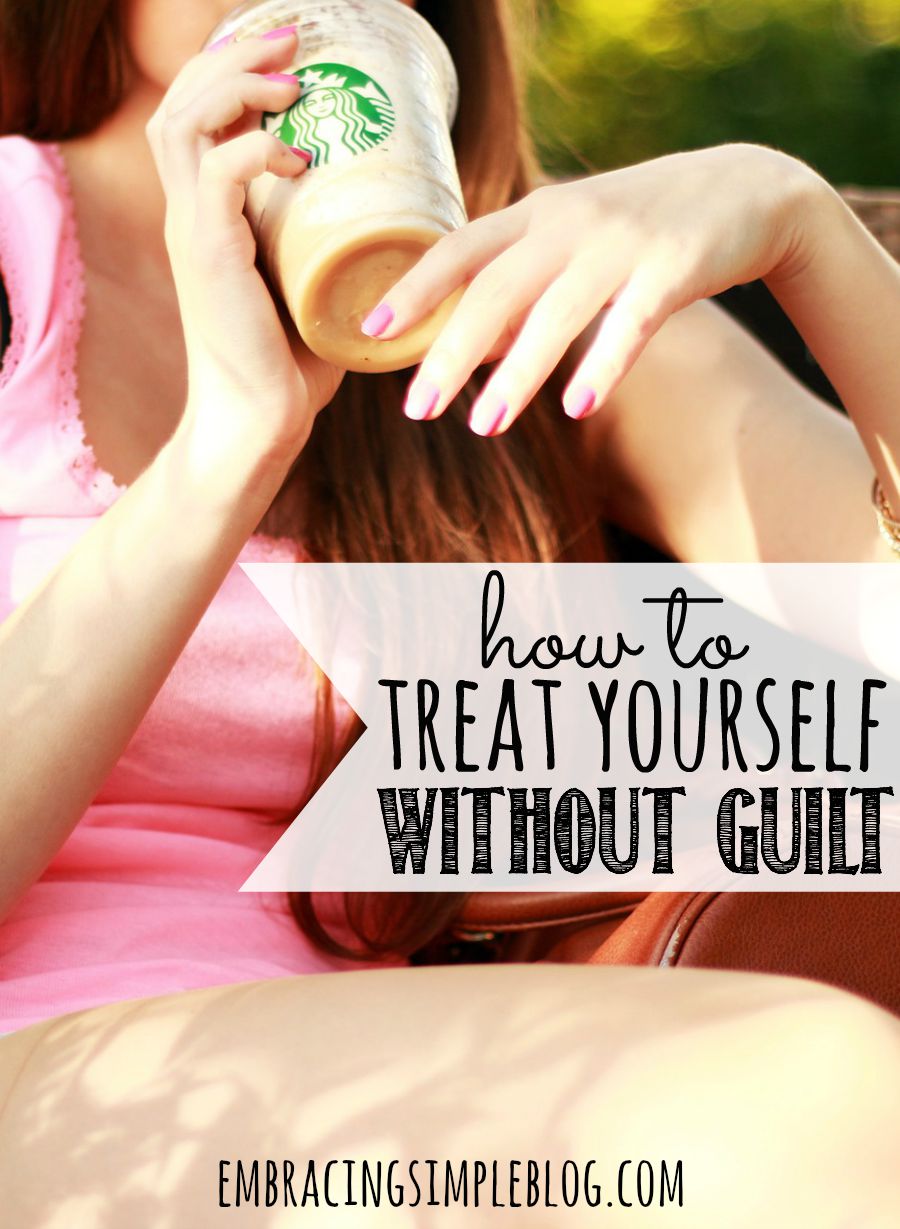 A big thank you to Swagbucks for sponsoring this post!
As you all might know, I have quite a love affair with Starbucks. It used to be one of my biggest money-wasting habits a few years ago, but I was able to drastically cut down on my visits there and now only go as an occasional treat.
The thing is, I would still feel guilty if I was forking over cold, hard cash for my caffeine craving that could be used for something more practical for Little Miss. Like oh I don't know…diapers, wipes, clothes to put on her back, food to eat, wedding fund, college fund….I think you catch my drift.
I have a very difficult time spending our money to treat myself without feeling guilty. We have so many bills and expenses to allocate money towards, that I just cannot justify spending it on something like a $5 frappuccino for myself.
So how the heck do I treat myself without feeling guilty?!
I buy my beloved Starbucks drinks with gift cards I earn through Swagbucks!
I discovered Swagbucks last year and it has been awesome you guys. It allows me to use only gift cards I've earned through their rewards program to fund my coffee obsession. As in, I treat myself quite regularly and never pay out of pocket for my treats. Pretty darn fabulous, if I do say so myself!
What is Swagbucks?
I remember hearing a lot about Swagbucks before I started using it, but never quite understood the concept until I actually dove in myself. Swagbucks is essentially a rewards program where you can earn free gift cards for the things you already do online. You are rewarded with their points called "SB" which you can then cash in for gift cards or even cash through PayPal!
They have several stores that you can choose gift cards from, and some of my other favorites besides Starbucks gift cards are Target and Amazon gift cards. What more can a gal need in life?!
My favorite quick and simple ways to earn points on Swagbucks
There are several different ways that you can earn points to redeem for gift cards, and each of the different activities will reward you with a different amount of points in return for completing the activity.
I have a few favorite ways to earn on Swagbucks that are pretty simple and don't consume that much time on my behalf. And I'm not exaggerating when I say they don't take that much time…between my freelance business, blogging, and being a stay-at-home Mom,"ain't nobody got time for that" is pretty much my life motto these days.
While there are a few more activities you can choose from to earn your points, these are my personal favorite ways to earn:
1. Shopping Online
I tend to do a lot of my shopping online, usually on Amazon or Target just because I find it to be especially convenient now with a babe in tow. Sometimes I just don't feel like lugging her all around to run errands, so online shopping is my saving grace a lot of the time!
This is probably my favorite way to earn points because it's literally just one extra step in my online shopping experience to be able to earn points for a purchase I was already going to make anyway.
The only thing you have to do is go to the Swagbucks site under their "Shop" tab, find the store you were going to purchase from, and then you'll enter that store through Swagbucks. Swagbucks then tracks your purchase through that store and you earn a certain amount of points depending on how much money you spent. It's a pretty easy way to earn points, considering you were going to make that purchase anyway!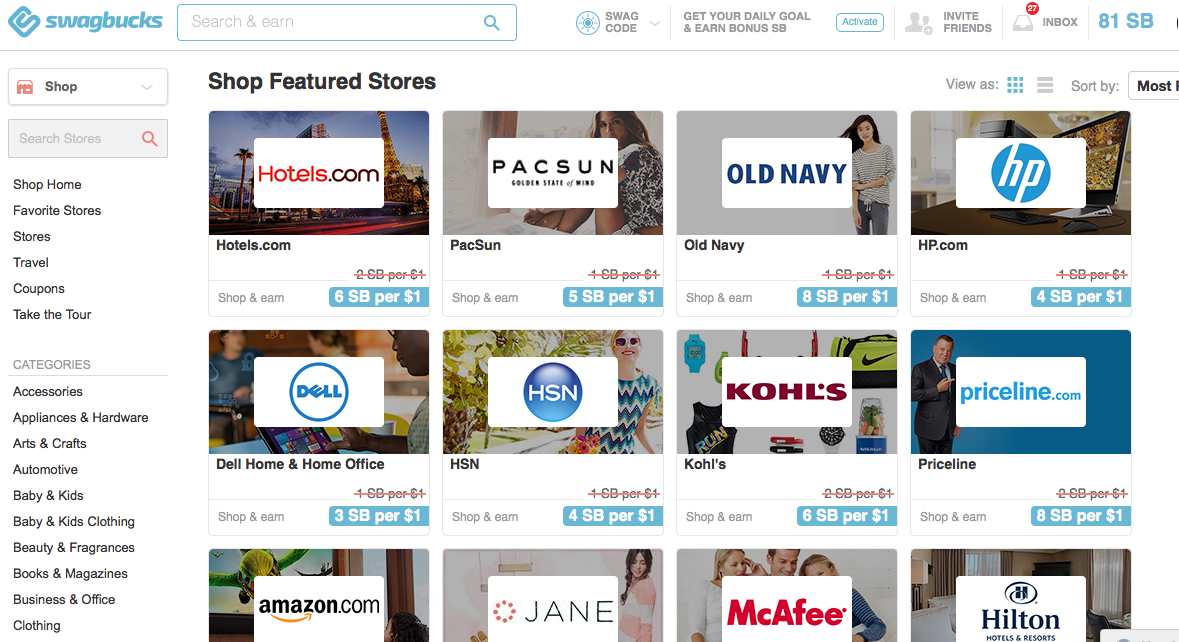 2. Searching
Yes, you read that right. You can earn points just for using the Swagbucks search feature! It's powered by Yahoo, so instead of going to Google or Yahoo to search the web, you simply just use the Swagbucks search and earn points for that search you were already going to perform. Easy, right?
Yes, I totally just searched for my own blog below. It still amazes me that it even shows up at all, hah!

3. Answering the Daily Poll
The Daily Poll is a fun question that changes on a daily basis and it only takes a matter of seconds to answer it because it's typically just a Yes/No answer. Below is an example of what a daily poll looks like.
And in case you are wondering…YES, I've been to a Disney Park – Disney World in Orlando 🙂 . Can't wait to take Little Miss there someday and see her reactions to everything!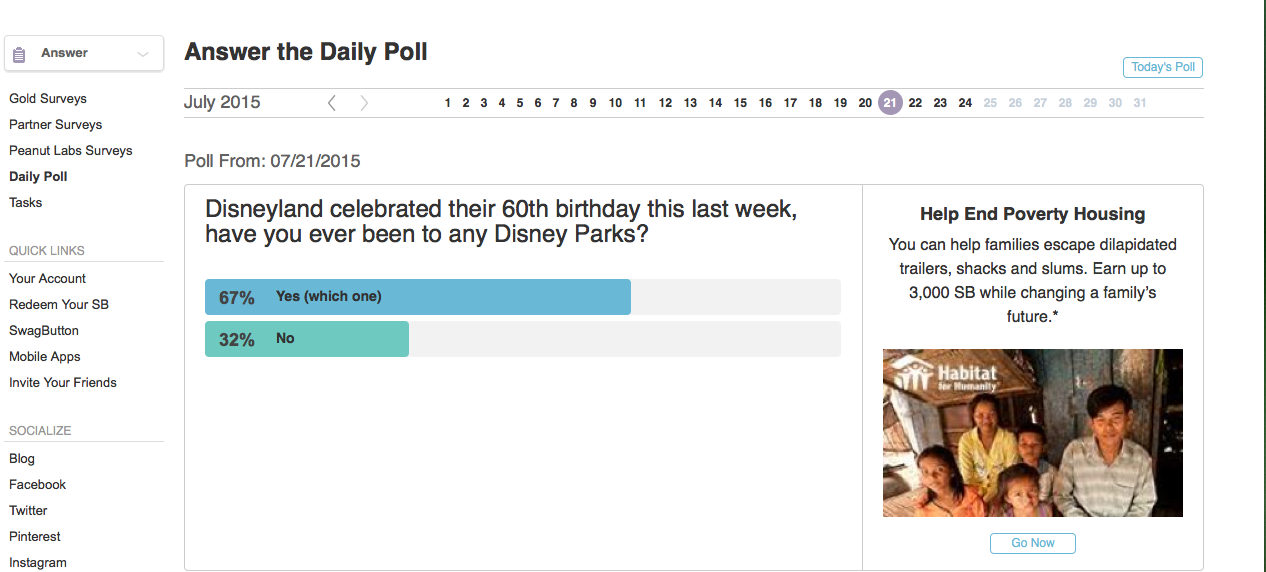 It doesn't get easier than that when it comes to making some extra money! If you haven't used Swagbucks yet, I really recommend it. It's a great way to earn gift cards to be able to use towards either treating yourself like I do, or spending it on necessities like groceries!
Cheers to Swagbucks, this drink is on you! 😉 . Love being able to treat myself to Starbucks without the guilt!
How do you manage to treat yourself without feeling guilty? Let me know in the comments below!