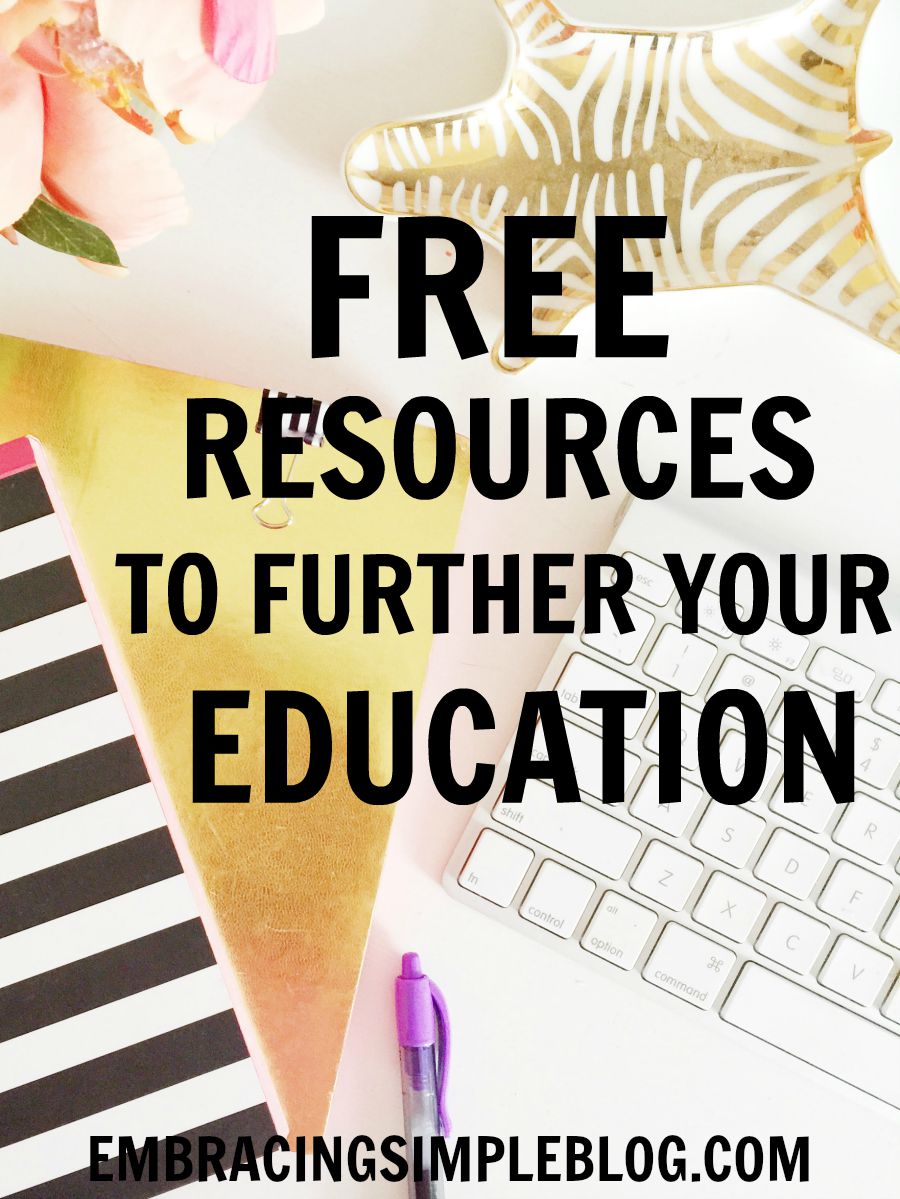 I think that many of us place great value on receiving an education, but forget that education and learning should continue beyond just your years of schooling.
Our brains are like sponges, and they tend to thrive when we challenge them and allow them to soak up information that we expose them to.
While many of us enjoy challenging ourselves and learning new skills, I think that it's not always feasible with everyday life to expect yourself to enroll in classes you have to attend in-person or pay thousands of dollars for.
That's why I've compiled a list of completely free (yes, free!) resources to help you further your education. You can learn new skills in the comfort of your own home without even having to pay a dime to do so.
Now you have no excuses to work that brain of yours and challenge yourself to learn something new today! I hope you enjoy and have fun furthering your education while building up your skill set 🙂
Free resources to further your education:
Learn a new language
Learn technical skills
Have you ever been interested in learning how to build websites, programs, applications, games, etc?
You can use Code Academy to learn HTML, JavaScript, CSS, PHP, Python, Ruby, and API to be able to have the skills to create these things!
Prestigious universities that offer open education programs
Another open education program
Coursera is an education platform that partners with top universities and organizations worldwide, to offer courses online for anyone to take, for free. They offer classes on a wide array of subjects!
TED Talks
I love TED Talks. Nothing gets me feeling more fired up and passionate about an idea than listening to someone give a powerful TED Talk on that very subject.
TED is a nonprofit devoted to spreading ideas, usually in the form of short, powerful talks (18 minutes or less).
You can find an archive of all TED Talks here, but these are some great ones to get you started:
Is there something you've been wanting to learn lately but haven't wanted to spend money to do so?

[photo source: Ashley Ella Design]