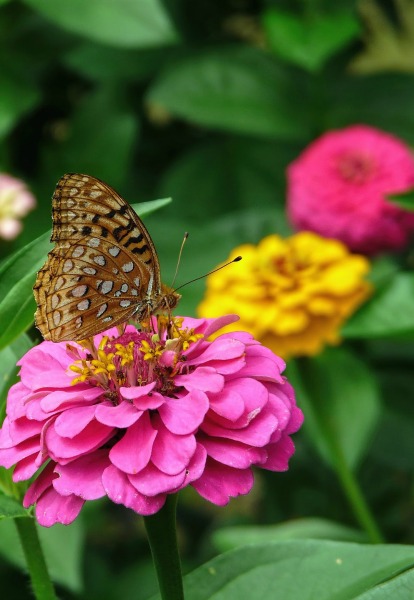 The happiest of Fridays to you!
Hope you had a fabulous week and are gearing up to have a great weekend too. I'm doing something a bit different today and sharing some of my favorites from this past week. I was inspired by Five Friday Favorites that Ali over at Anything You Want shared last week, and decided to shake it up a little bit and create my own version of some Friday favorites to share!
I'm not sure if I'll make this a weekly thing, but let me know your thoughts. If it's something you enjoy reading, perhaps Friday Favorites will be here to stay 🙂
1. A few of my favorite blog posts from this week
11 Ways to Exercise for Free from The Daily Whisk
5 Most Important Lessons My Dad Taught Me About Life and Success from Gen Y Girl
2. Favorite thing I did this week
Met up with my friend Emma and her daughter who is 2 days older than Little Miss. We try to get the girls together as often as we can, mostly for "Mom dates" since the babes are still a bit young to understand how to play together just yet. But we had a little picnic and got to watch the girls eat others' food and babble to each other. It was also the perfect sunny day, which was much needed because we've been getting rain almost every day the past week in Chicago. I'm starting to get cabin fever from being inside so much, so our little date with them was much needed.
3. Favorite Pinterest find
I found this pin for these little key lime pie mousse cups from Parties for Pennies and thought they looked absolutely darling. My hubby is a big fan of key lime pie and I love anything sweet, so I thought these would be a perfect mini summer treat for us both!
I've always been a Pinterest lover, but have found myself slightly more of a Pin-aholic than usual lately. Feel free to follow me for money saving tips, fun ideas, and tasty recipes!
4. Favorite quote
"No great thing is created suddenly." – Epictetus
A wonderful reminder that in order to doing anything great in this life, whether it be building a business, raising a child to be a positive contributor to this world, or becoming the best person you can possibly be, none of the great things in life can happen suddenly.
5. Favorite thing(s) I'm looking forward to this weekend
Little Miss turns one on the 23rd and we are having a little party with our family tomorrow to celebrate. I'm going for a girly nautical theme with light blues, pinks, and navy blue as the main party colors. I am not the craftiest person, but did manage to pull off some DIY crafts and decor for the party that I'm proud of considering my craft game is pretty much non-existent.
I've never shared any crafts or projects on here before, so let me know if you all would like to see pictures or tutorials if that type of thing interests you! I did manage to save a lot of money by making the decor on my own instead of buying it all, so it's a great way to save money on kids' parties.
And of course I'm looking forward to celebrating the two best dads in my life on Sunday – my own Dad and my hubby who is an amazing Dad to our little girl. We are so blessed to have them both!
Hope you all have a lovely weekend, and Happy Fathers' Day to all of the Dads out there! What are some of your favorites from this week?
XO Christina