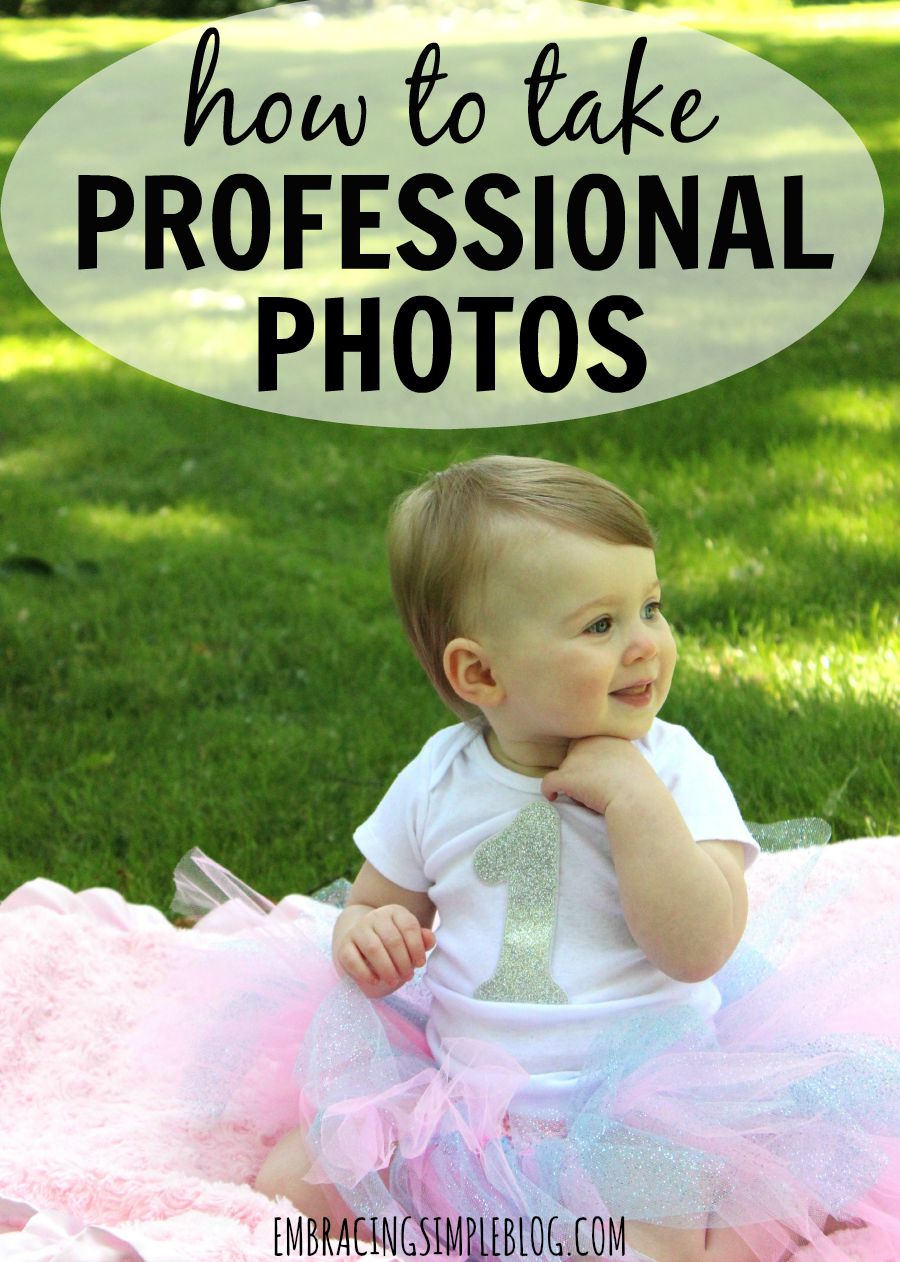 Hi Friends!
I'm really excited about today's post. I am joining some awesome fellow bloggers for the Make It Happen Blog Hop. Every month these ladies challenge themselves to try out something new and "Make It Happen". This month was a photography challenge and I was thrilled when they invited me to participate!
Ever since Little Miss was born last summer, I've been trying to get better with my photography skills so that I can take some quality pictures of her myself.
Like any other parent, I want cute photos of my baby girl to proudly display in our home. But I just don't find it very affordable to pay the average of $500 or so that most photographers near us typically charge for a single session. I completely admire their work and think they desire to be paid that amount, but I can't stomach paying that amount for the several times every year that I'd want to get some nice pictures taken.
In addition to saving a lot of money by taking most of her photos myself, I also find that I get much better photos than we have had taken at photo studios. She is much happier with her Mama making silly faces at her than a stranger, and I snap better photos as a result. She tends to mean mug a lot at studio photographers (such a sassy girl), which doesn't make for very nice photos!
I've been experimenting a lot with taking photos of her lately and wanted to share some tips and tricks I've learned in my experience thus far. I'm by no means a professional photographer, but I've been pretty happy with how my photos of her have turned out lately considering that I had no idea what I was doing when I first started out.
I find that most "how to" instructions online for photo taking come from actual photographers, and I feel like half of what they say is way over my head and leaves me feeling frustrated that I can't understand. So I thought you all might appreciate some tips from someone who is just a regular old Mom trying to get cute photos of her kiddo at a reasonable price and doesn't use complicated vocabulary that is difficult to understand 🙂 .
Easy ways to take professional looking photos:
1. Invest in a quality camera
Investing our money wisely in a Canon EOS Rebel T3i camera has been probably the single best purchase we've made since Little Miss was born. We didn't buy it until she was already 5 weeks old and I honestly regret not having it during the first few weeks of her life.
We used our iPhones and a camera of much lesser quality when she was a newborn, and it makes me kind of sad when I compare those photos to the detail rich ones that we get now with our "fancy" camera. It captures so many more of her features and is the biggest reason why my photos look halfway decent.
It seemed like a large initial investment at first, until I realized that the camera already paid for itself in just the first photography session. It's a no-brainer when I think about it that way.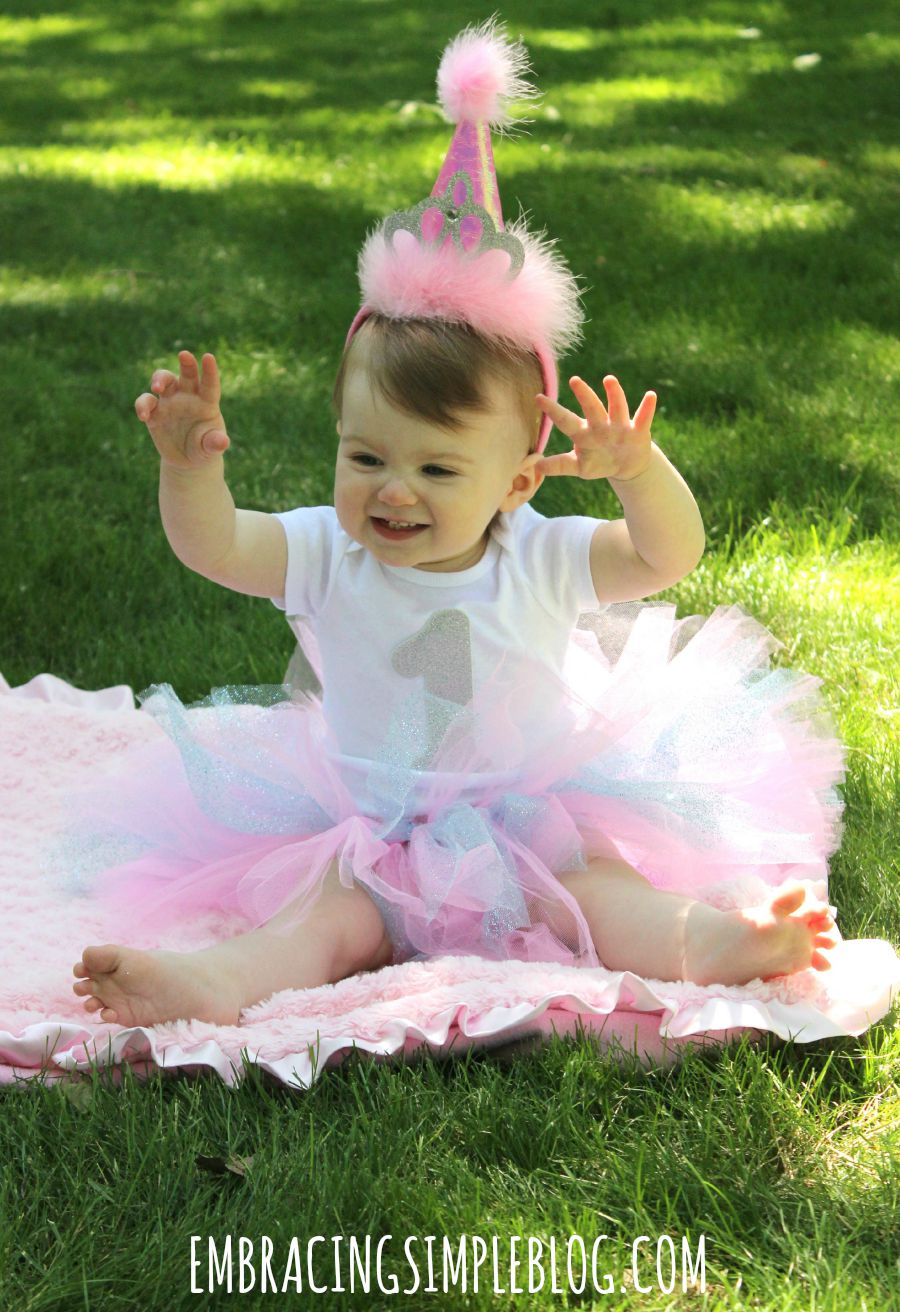 2. Take a TON of photos
Especially when working with kids, you never know what sweet little moment you are going to capture if you just keep snapping pictures. I've gotten the best shots of Little Miss when I least expected it! For her birthday photo shoot I did in June, I took probably around 200 pictures and ended up with four of them being my favorites.
It might make a bit more work to sort through a ton of photos when it comes time to edit, but kids are just really unpredictable and I never want to miss a smile or a cute little facial expression! Like her hand on her face in the pictures below – you can't stage that kind of cuteness with a rambunctious toddler! Hah.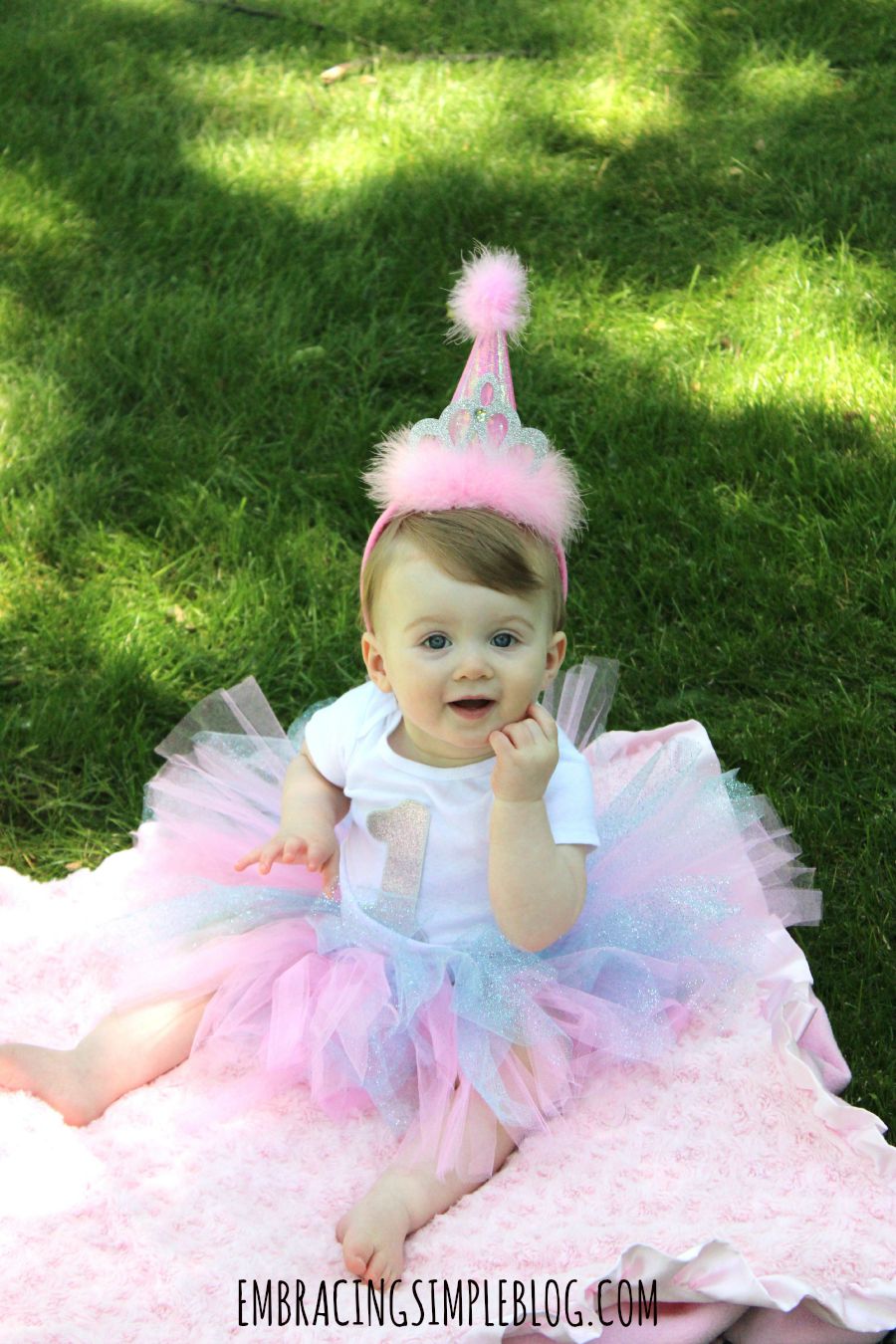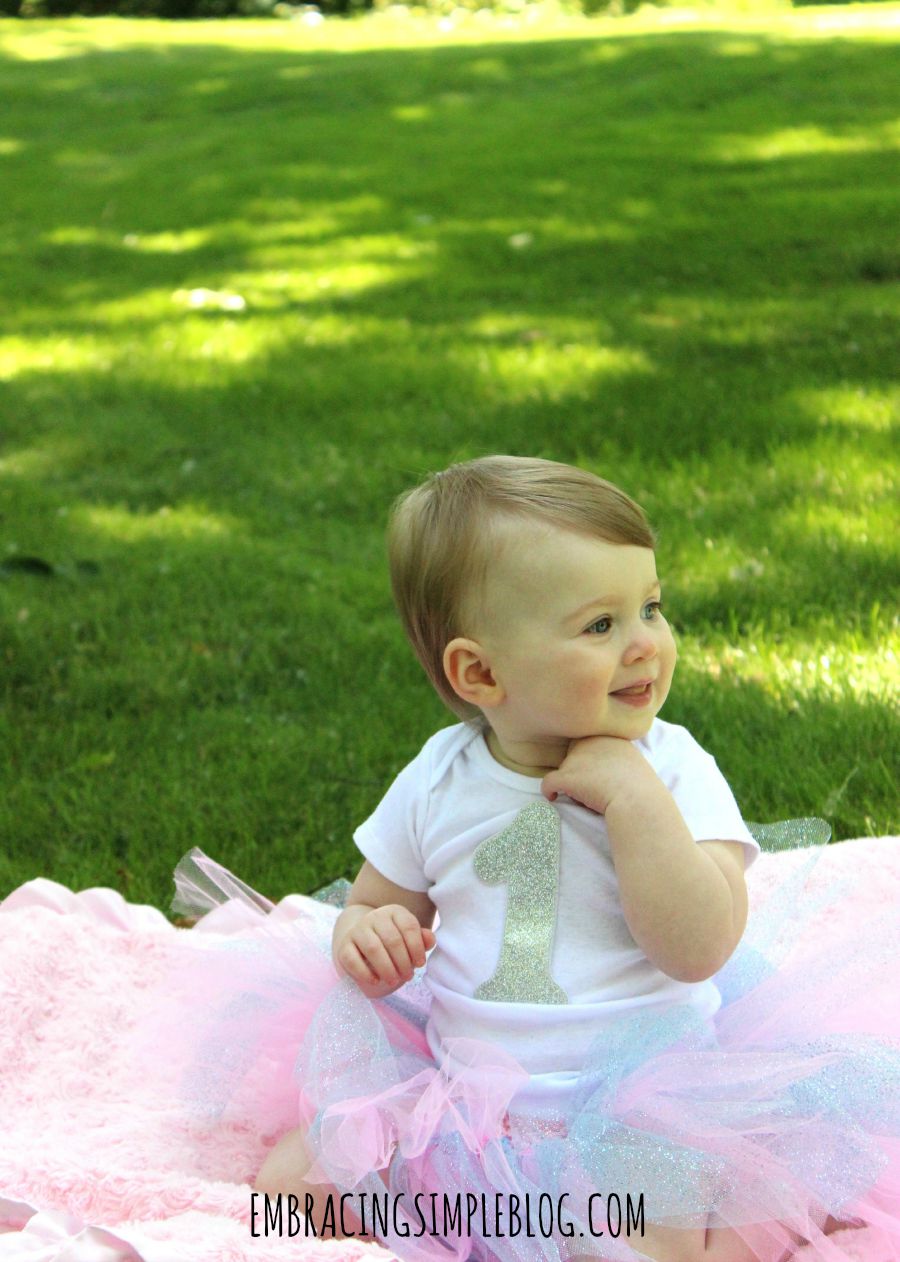 3. Let kids be kids during your shoot
When I took Little Miss's 1st birthday photos back in June, she wasn't walking yet so getting her to stay still was SO much easier.
She just started walking a few weeks ago and now it's become so much more difficult to get her to cooperate. I've found that letting her just run around and do her thing gets me much better photos than just attempting to make her sit still. I feel like her personality shines through more too when I let her just be a kid instead of trying to pose her.
I snapped these three pictures below all in a 5 minute time frame while we were on our road trip last week. These were taken in the parking lot of our hotel in Lexington, KY (so beautiful there!) as we were getting ready to hit the road again for the second day of our travels.
We saw a nice little grassy area in the middle of the parking lot and we let her run around like a crazy person before strapping her into the car for a few hours, and I got a few nice shots out of the ordeal.
It just goes to show that you don't need to make this complicated or have your photo shoots be a time consuming ordeal. If you have a beautiful backdrop or landscape and your kids are in a great mood, take advantage and have an impromptu photo shoot!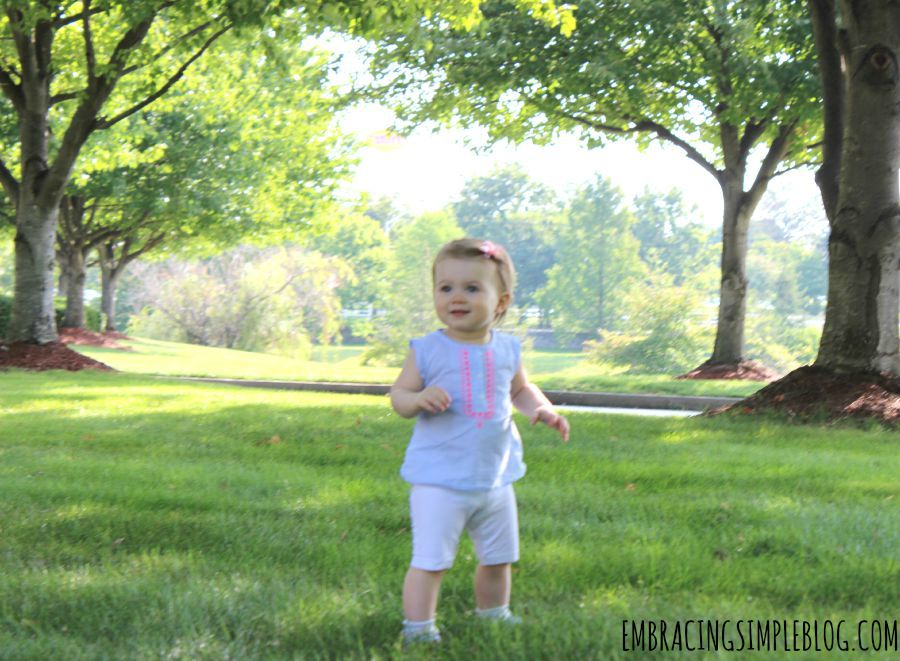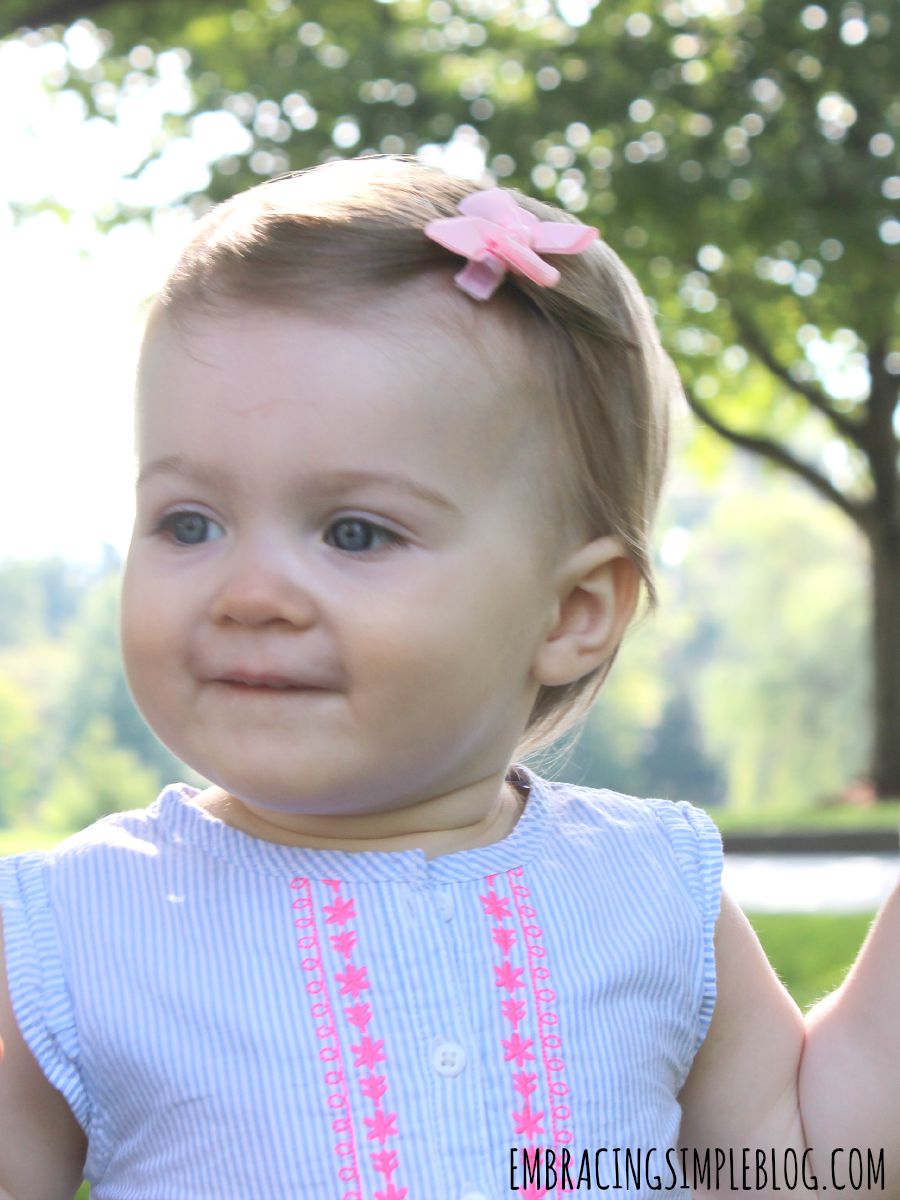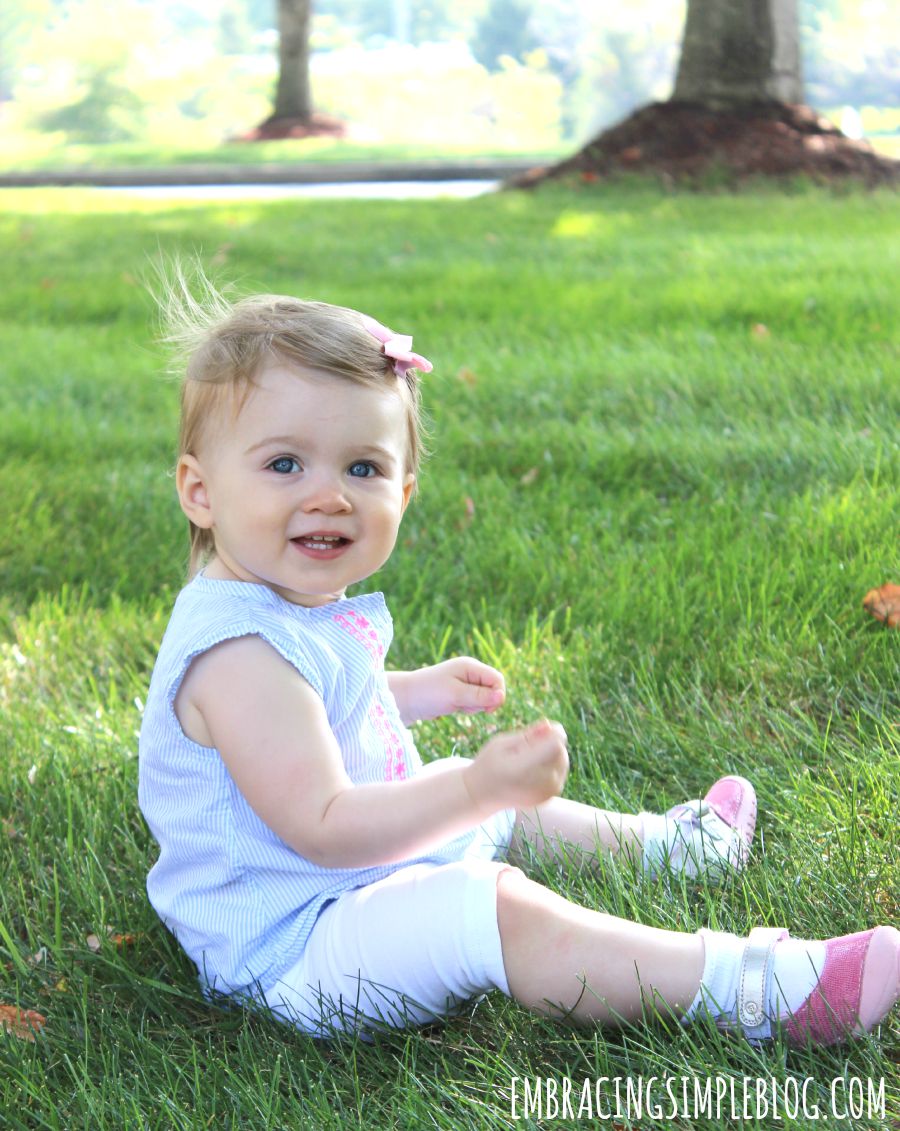 4. Find the right lighting
The best time of day to take photos outdoors is typically during the "golden hour", which is the hour within the sun rising, and then again later in the day in the hour before the sun is completely set. This is a great time of day to shoot if you want a touch of magic in your photos, but isn't always ideal if you are doing a photo shoot with small children.
Early evening is never a good time for me to try to take photos of Little Miss, because that's usually when she is most cranky. I am also not about to wake her up early to drag her out early in the morning to catch the right lighting while the sun is rising.
I find that I can still get nice photos of her outside around 10am and 4pm, at long as the sun isn't at its peak. You want to avoid direct sunlight because it can really wash out your subject, and probably will result in closed eyes from being blinded by the sun as well.
If you are taking photos inside, I really recommend investing in an inexpensive lighting system and backdrop. I just purchased an umbrella lighting system and a backdrop stand to use and had so much fun setting it all up and testing it out. It was honestly a cinch to set up and wasn't nearly as intimidating and I thought it would be.
I haven't had a chance to take pictures of Little Miss with them yet because I was playing around with it right before our trip during nap time, but I am excited to use them for indoor pictures this winter for our Christmas pictures and other photos of her. I feel like it was worth spending money on because I will be able to use these tools for years to come and for many photo shoots of my kids!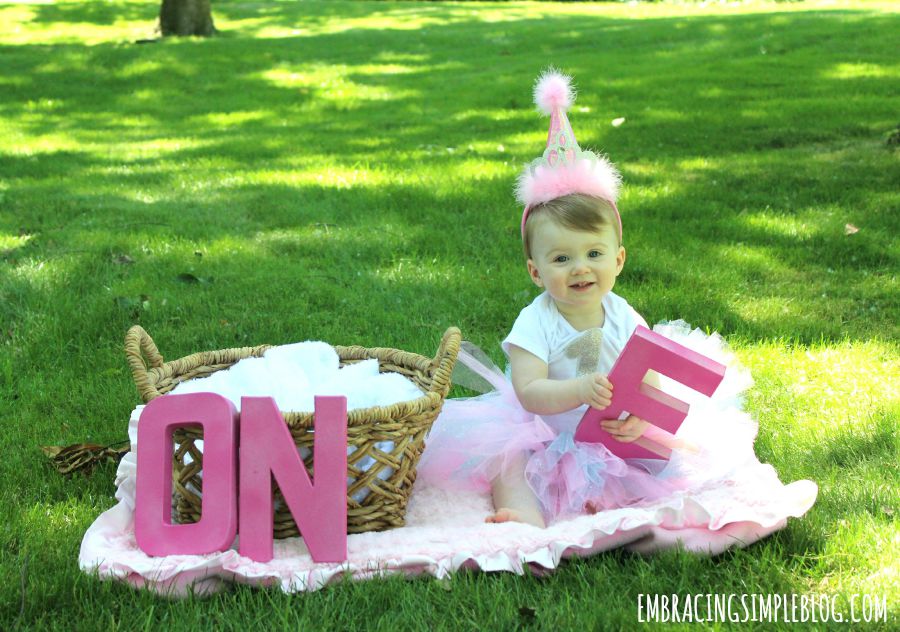 5. Take the time to edit
Editing your photos is a great way to add that professional feel to them. I know there are a ton of fancy photo editing tools out there that do an excellent job of making photos really "pop", but I get a little overwhelmed by most of them so I choose to use PicMonkey. I find it to be really user-friendly and very simple and quick.
I typically just play around with the Brightness and Highlights tools under Exposure (pictured below) to get the effect I'm looking for.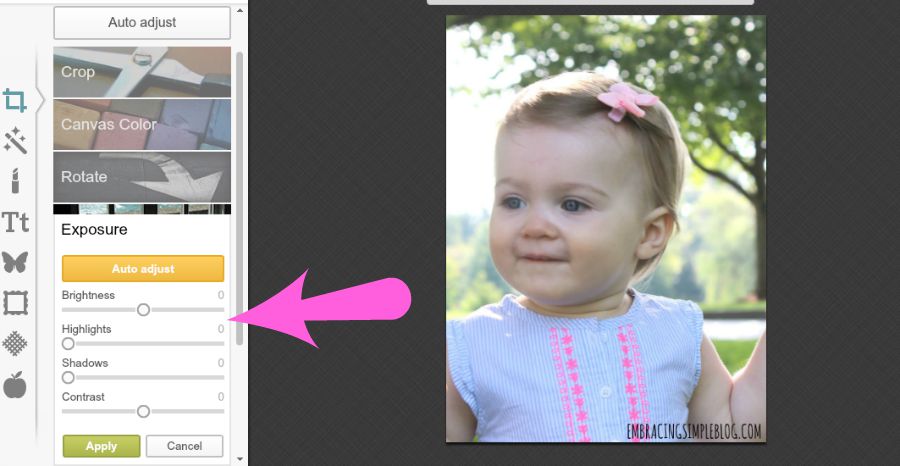 I hope you found this guide for easy ways to take professional looking photos on your own to be helpful! 🙂
Have you ever tried to take your own "professional" photos? Were you happy with how they turned out? If you're looking to rent a photo studio, I really recommend this affordable photo studio rental in NYC.
Be sure to check out my fellow #MakeItHappenBlogHop participants and their awesome photography challenge posts below!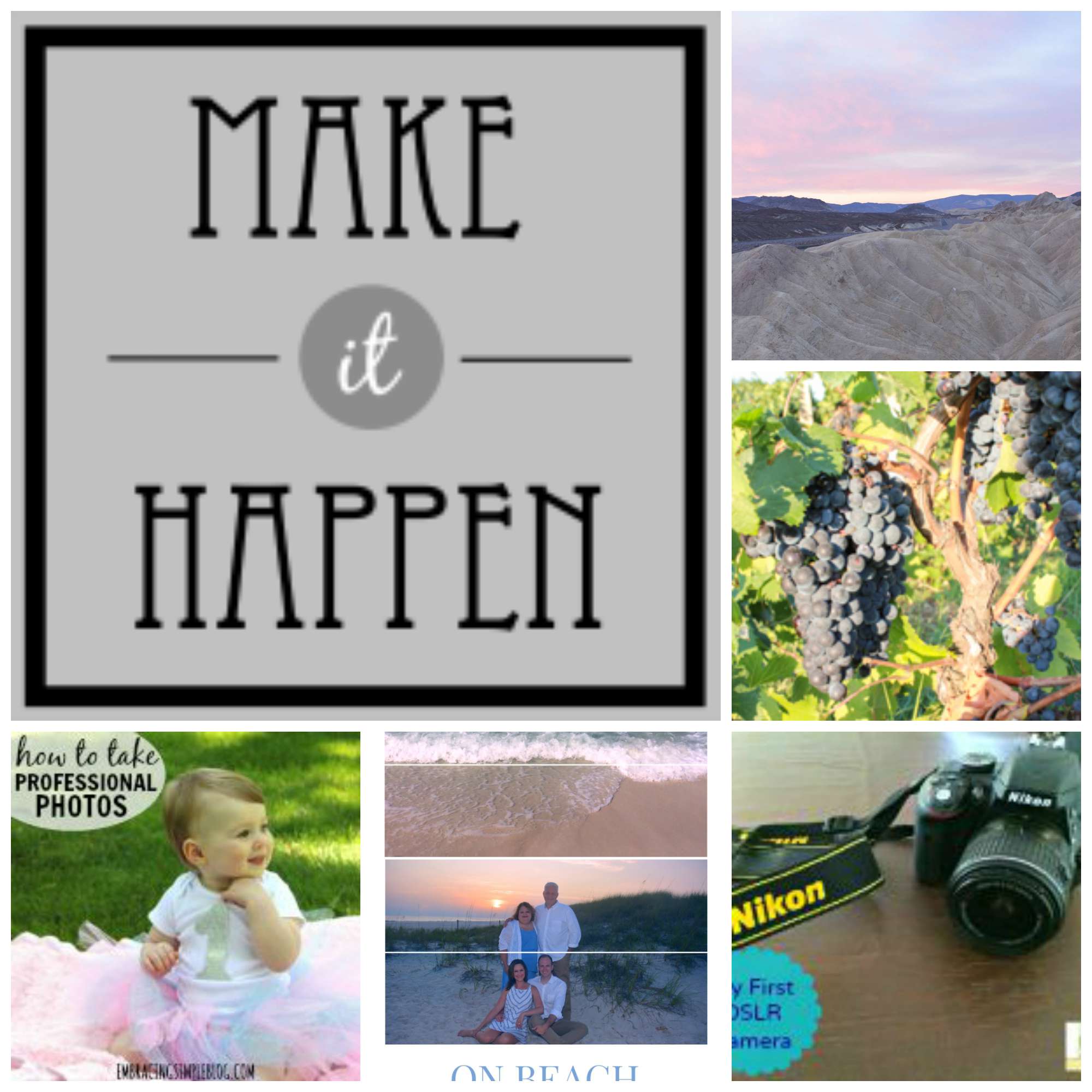 There are affiliate links in this post. If you choose to make a purchase, I will receive a small commission at no additional cost to you. I only recommend products that I love myself and that I think would benefit you too. Thank you for helping to support Embracing Simple in this way, I appreciate you!