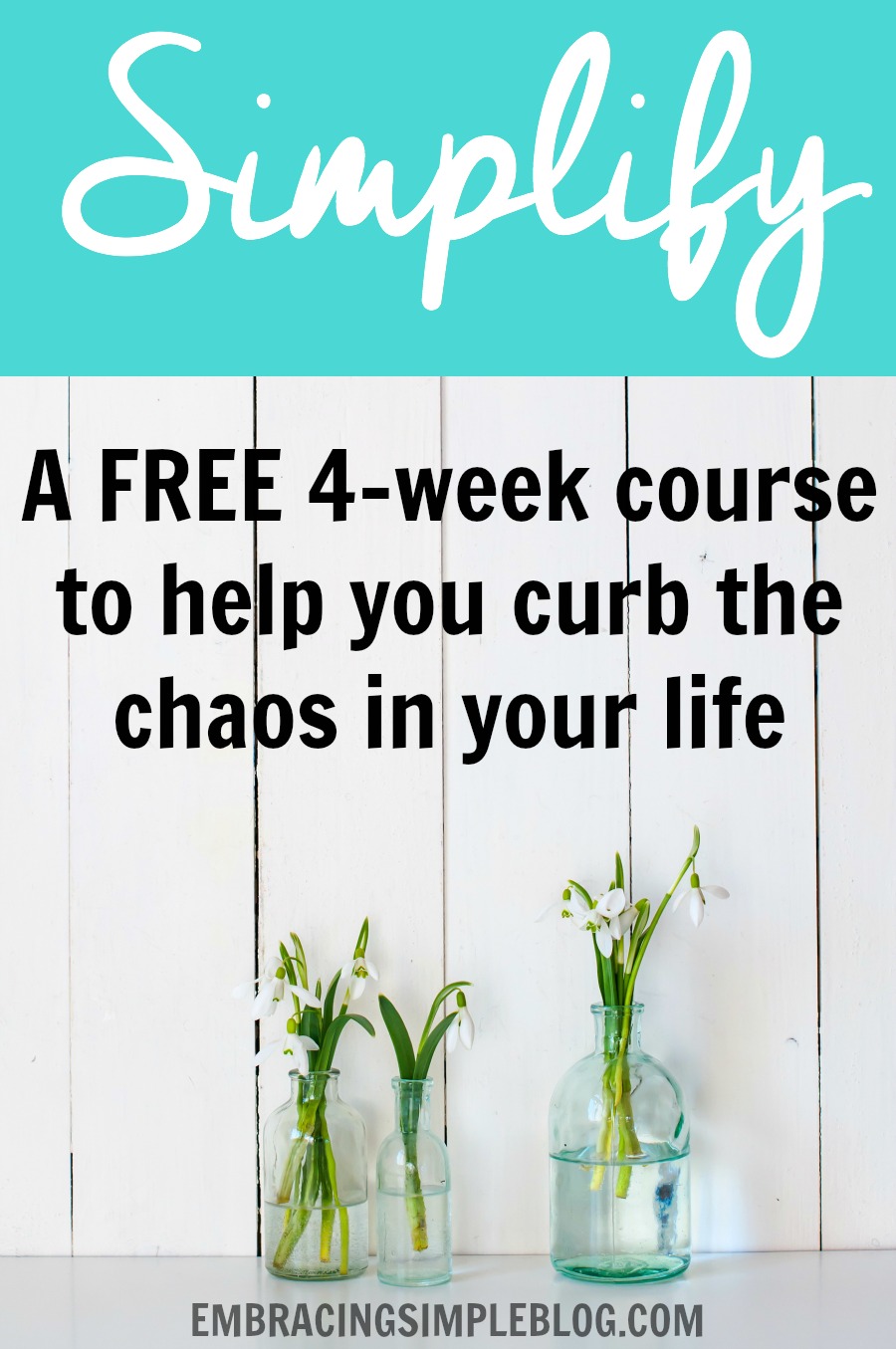 Hi friends!
I hope you had a lovely holiday season and that your 2016 is off to a great start.
Things have been a little quiet from me these past few weeks, and it's because I've been working on something super exciting for you all.
I am celebrating one whole year of blogging on January 6th and wanted to do something HUGE to thank you all for following me on this journey.
So I got a little crazy and created Simplify, a FREE 4-week comprehensive course that is designed to help you curb the chaos in your life so that you can live with more intention and less stress.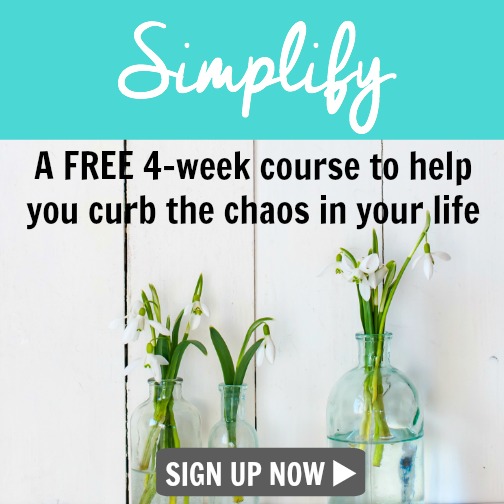 Simply click the image above or click here to learn more details and register for this free course.
I appreciate you more than you know, so from the bottom of my heart – thank you for continuing to support me and this online space over the past year.
Cheers to making 2016 the year of simplifying and pursuing a life of joy!
What are you most looking forward to this year? Leave me a comment below letting me know 🙂