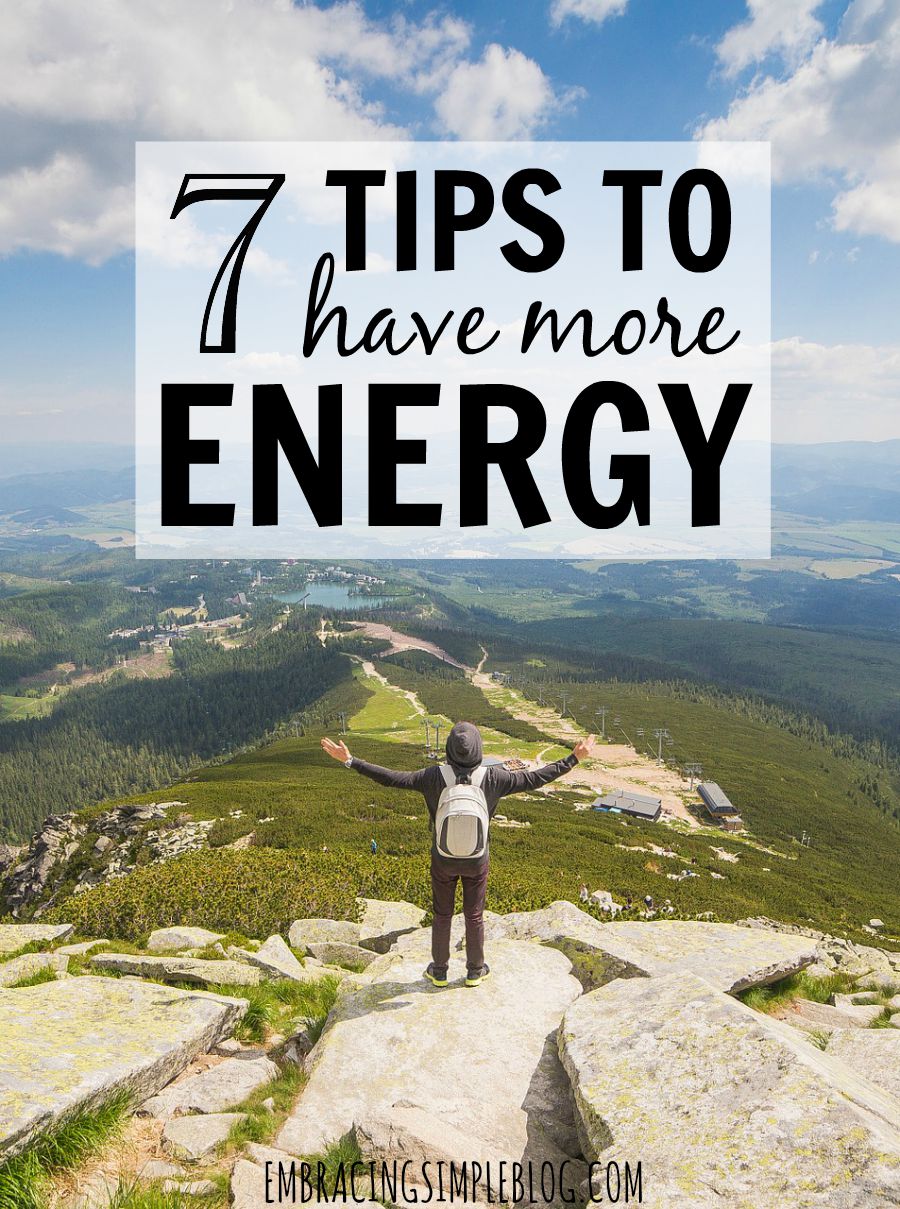 A big thank you to Nature's Bounty® Earthly Elements™ for sponsoring this post! All opinions are my own.

We all have those days where we are just absolutely draggingggggg.
Sometimes even when I get a great night's sleep, I still wake up feeling like I just don't have the energy to get everything done that I need to do.
You all know that I love my coffee, but if consumed too much, that's really not the healthiest way to get the energy boost that I need on those extra tough days. When I was pregnant with Little Miss, I liked to keep my caffeine consumption subdued and was forced to come up with some alternative ways to get me through my busiest days.
Today I'm sharing some of my top tips to energize yourself, and I hope these help you when you are having one of those days where you just can't seem to snap yourself into being productive.
7 tips to energize yourself:
1. Take a power nap
By nature, I'm not someone that usually has great success with napping. Before becoming a Mom, I never quite understand the whole napping thing in general and never really napped at all. My tune has quickly changed over the past year though, and I've discovered power naps to be a real game changer.
I only use naps as a tool to energize myself on days where I really need it, because I usually have to romance myself into sleeping in the middle of the day unless I'm so tired I can't even keep my eyes open. But when I do take advantage of a quick 20 minute nap on those extra exhausting days, I wake up a new woman ready to take on the world! It can allow me to be so much more productive than if I just toughed out the afternoon on fumes.
I know of quite a few companies that are starting to see the benefits in napping as well and offer nap rooms for their employees to catch a snooze in – so if you work in an office environment, that doesn't mean that you can't find some way to take advantage. Even if it's just heading out to your car during your lunch break and closing your eyes for a few minutes.
2. Listen to upbeat music
I love blasting some music to get myself up and going. I usually play some music in the morning while I make breakfast for Little Miss and myself and we both love it. Country is my absolute favorite and now I think it's hers too – she shakes her little booty and bops her head when "Rock Me Mama" (Wagon Wheel) comes on. A kid after my own heart!
3. Exercise for 10-15 minutes
Just 10-15 minutes of light exercise doesn't sound like it would do much to energize you, but it really does! When I'm starting to lack creativity or have a writer's block, I really enjoy going for a walk to clear my head and just get my blood flowing. Even if you are already tired, you'd be surprised at how getting your body moving can really wake you up!
I also enjoy doing quick workout videos on YouTube or short workout routines I find on other blogs to spice it up a bit when I can.
4. Reach for snacks that will fuel you
Snacks are such an integral part of my day. I typically have 2-3 snacks a day and find that it really helps me to keep my energy levels up throughout the course of the day, especially once the afternoon rolls around.
Some of my favorites lately have been green smoothies, raw almonds, and bananas. All quick snacks that I can easily sip or munch on while chasing after my crazy toddler.
5. Get outside
I find that even just sitting outside on my deck for 5 minutes getting some fresh air and sunshine is such a mood changer.
I can be in a bad mood and groggy one minute, and then after I spend a few minutes outside I have a total shift in my attitude. You don't have to spend hours upon hours hiking trails to get the benefits that being outside can bring – aim for even just a few minutes if that's all you can fit into your schedule!
One of my favorite things to do when I worked in an office was to go on a lunch break walk with co-workers. It is the benefit of fresh air, exercise, and socialization all in one! Even if you work in an office, make the effort to spend at least a little bit of time outside during the day!
6. Splash cold water on your face
This method isn't quite as enjoyable as the rest, but it's effective nonetheless. I usually splash my face with cold water every morning when I get ready for the day and it really does help me to feel refreshed and ready to conquer the day.
I don't normally do it throughout the day just because I don't want to ruin my makeup, but if you are someone that doesn't normally wear a lot of makeup, this would probably be a good way for you to give yourself a quick afternoon pick-me-up.
7. Use some peppermint essential oil
As part of this collaboration with Nature's Bounty® Earthly Elements™, I was able to choose their peppermint essential oil to try out. I've tried several different brands of peppermint oils in the past, and this one certainly did not disappoint!
My favorite feature on the packaging is the "scratch & sniff" sticker on the top of the box (that I failed to snap a picture of). I probably sound like a little kid, but I got so excited when I saw that! Seems like a fun way to test out the scent before you buy it 🙂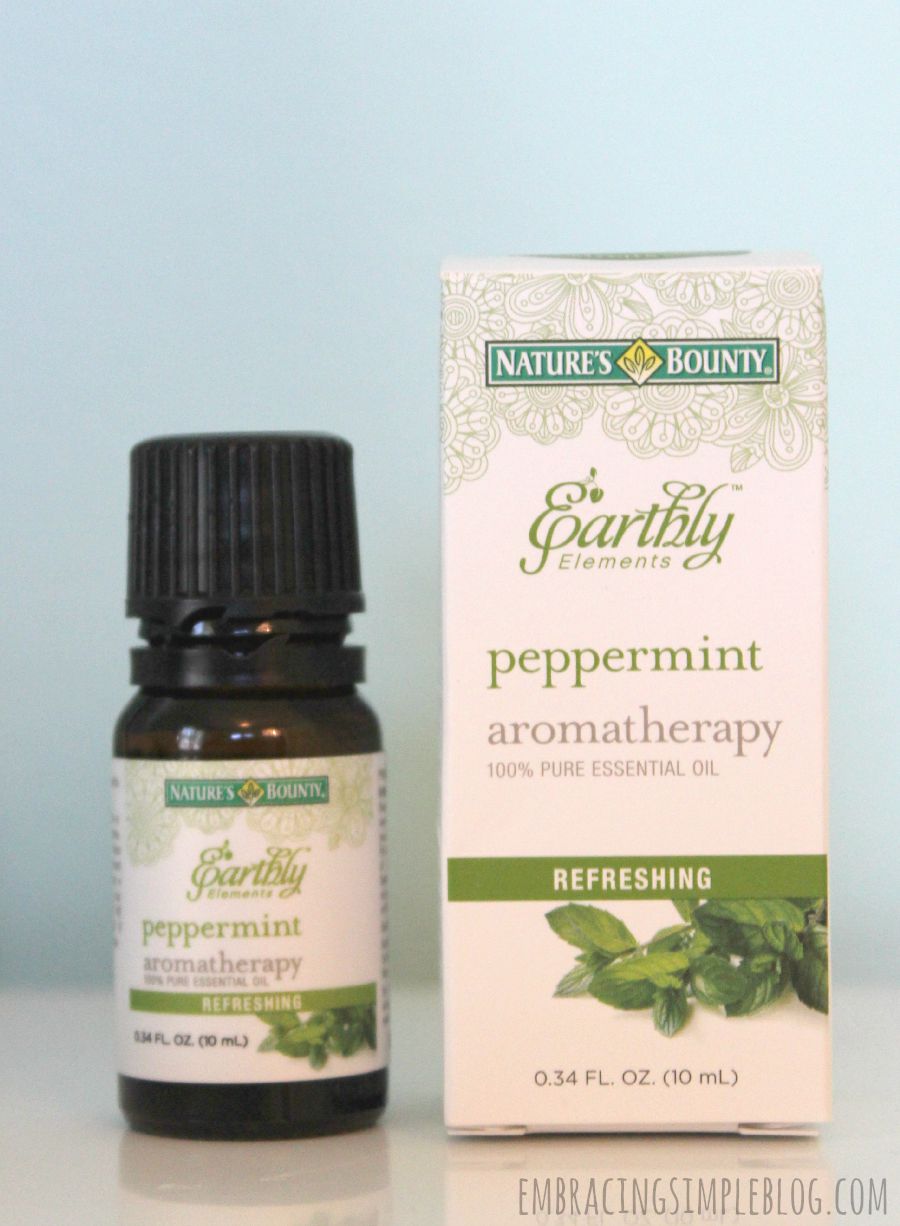 I'm a regular peppermint oil user, and it really does wonders to help me feel refreshed and energized when I'm feeling like I can't focus or am really dragging.
Some of my favorite ways to use peppermint oil include:
Taking a whiff right out of the bottle (being careful not to touch my nose with it)
Putting some in the bottom of my shower in the morning to fill my bathroom up with the scent
Diffusing in my oil warmer to spread the aroma throughout my house
If you're an essential oil lover too, Earthly Elements has a fantastic selection of essential oils for pretty much any mood you're in. I shared some of my favorite ways to use their lavender oil in this post, and they actually have several other scents to choose from too. They put together this fun chart below to help you figure out which essential oil will suite you depending on what mood you're looking for. You can find them at www.earthlyelements.com.
What ways do you like to energize yourself on those days when you're extra tired?