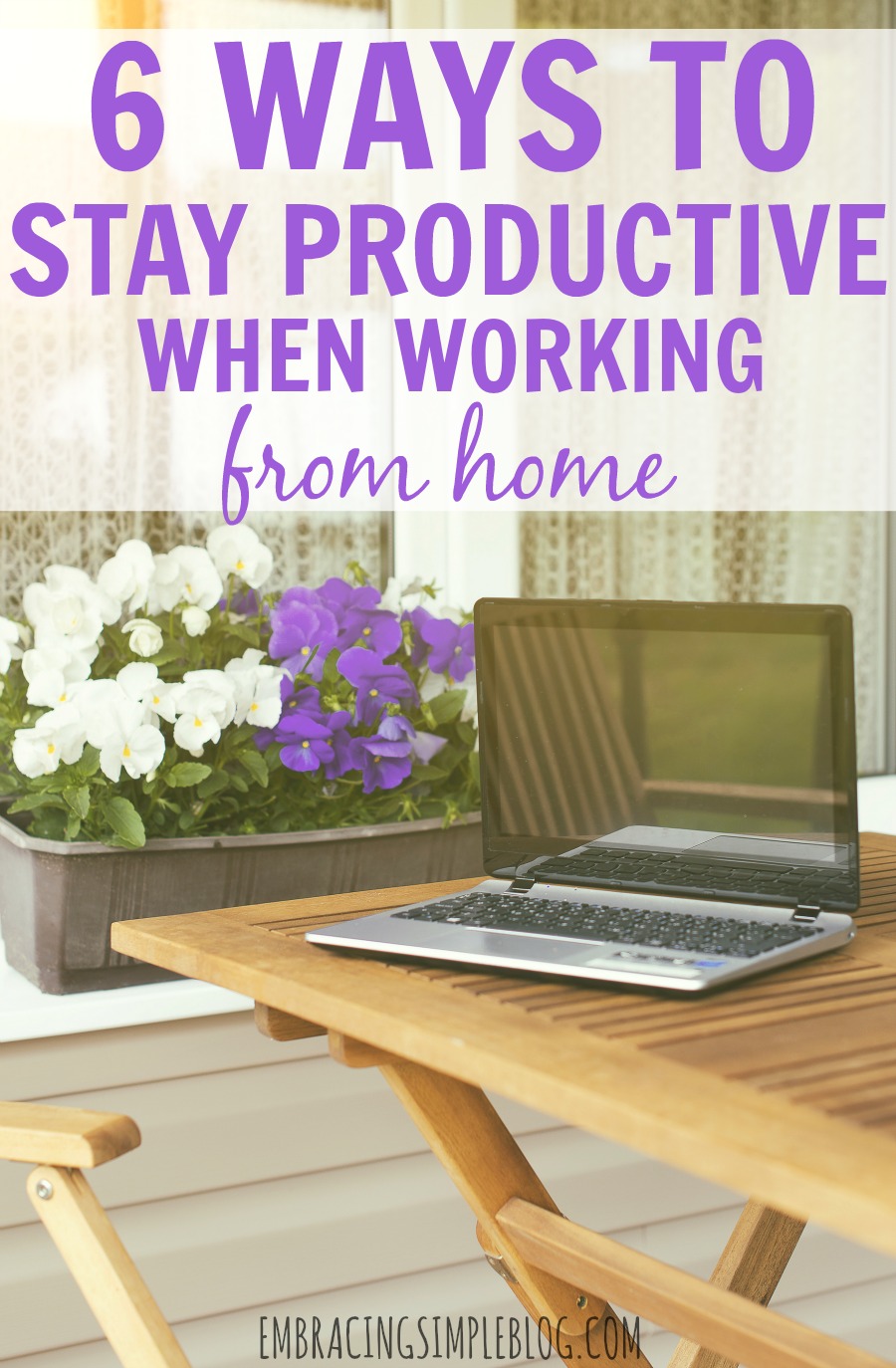 Hi Friends!
I just wanted to let you know that I had a guest post featured over at The Work at Home Woman this week – 6 Ways to Stay Productive When Working from Home.
If you are self-employed like I am, or even work from home occasionally for your job, I give some great tips I've learned over the past 3 years of working from home that will help you stay productive 🙂
Here is a snippet from my guest post:
"You wake up and immediately feel overwhelmed by thinking about how much you need to get done.
The emails are piling up in your inbox, the pile of dirty dishes in the sink is reminding you how behind you are on housework, and you forgot to make your kid's lunch last night. It's not even 7 a.m. yet and you already feel like a failure.
And to top it off – you stayed up until 1 a.m. last night working. Shouldn't you feel more on top of things than this?
Some days you feel like you can't possibly keep juggling working from home while still nourishing your personal life and relationships and making sure everything stays afloat. And although you might begin your day with great intentions of being super productive, so many things keep getting in the way and you feel like you just can't seem to get a grasp on everything.
I am here to tell you that it doesn't have to be that way. You can feel in control of your life and your work and thrive instead of trying to merely get through the day."
Click here to read the rest of the post for 6 ways to stay productive when working from home that will help you to be more productive, so you can work smarter, not harder.
What are your biggest distractions when working from home? How do you overcome those distractions to stay productive?