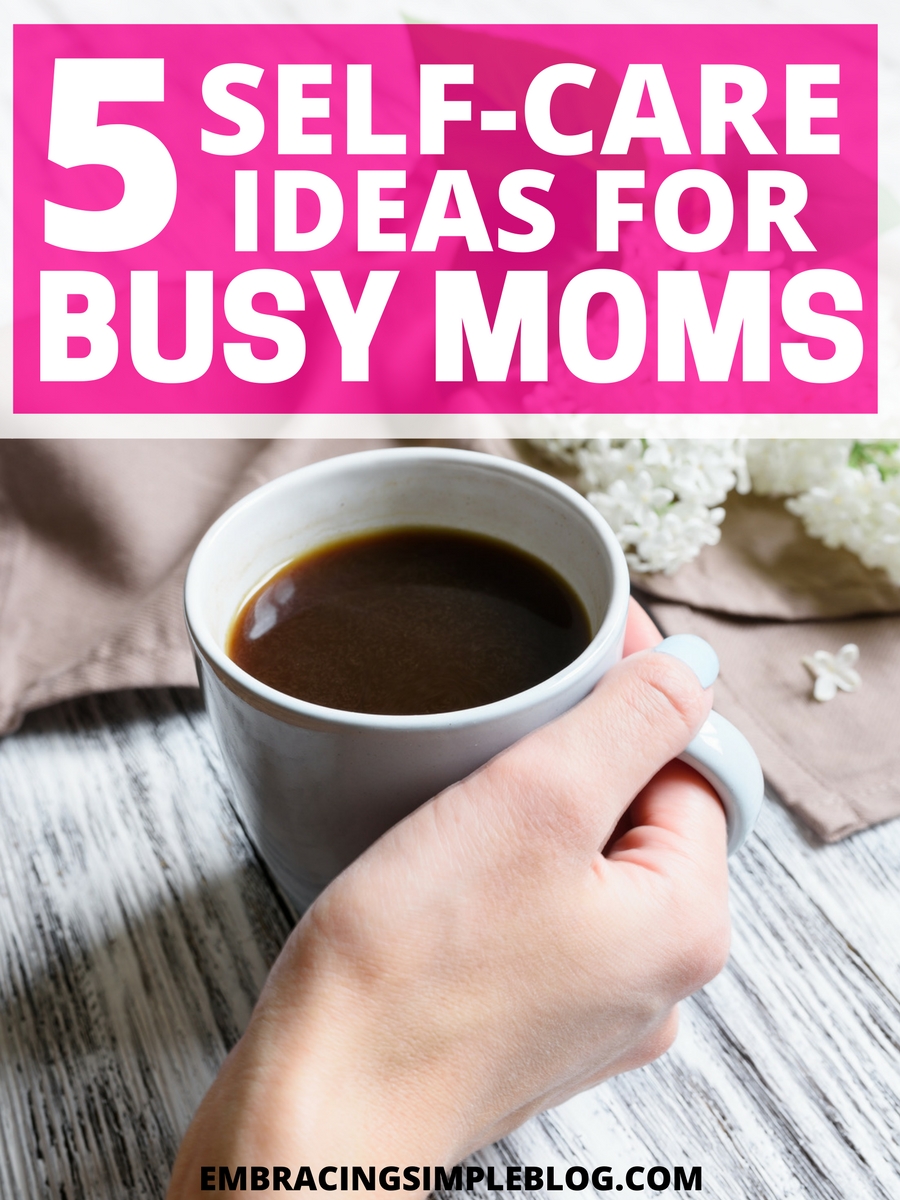 Thank you to BabbleBoxx.com for sponsoring today's post!

Being a Mom is one of life's most rewarding experiences, but it's also the most exhausting too.
It is so easy to put taking care of yourself on the back burner when you are caught up in making sure your family is taken care of first.
I know that I personally have a tough time with making self-care a priority in this season of life with juggling a baby and toddler, working from home, taking care of the house, cooking healthy meals, etc.  It seems like basic things such as feeding myself well or getting the rest that I need go right out the window when we are extra busy around here.
Last month I was feeling so burnt out and down that I decided I really needed to make some changes. I know that I'm not the only one who struggles with self-care and wanted to share some of the things I've been doing to help me take better care of myself, and in turn, take better care of my family too!
Perhaps some of these changes I made are nothing revolutionary or original, but I think they are all things that we sometimes need a gentle reminder to prioritize more when we are feeling busy and frazzled 🙂
Self-care ideas for busy moms:
1. Treat yourself to something fun for no particular reason
I am notorious for not wanting to purchase things for myself "just because". And while I don't think that's necessarily a bad thing because I do try strive to be more of a minimalist and don't want a bunch of stuff around I don't need….it can definitely be fun and make me feel good to splurge on little things for myself that also won't add any long-term clutter to my home. Things like bubble bath, candles, special drinks, new snacks, and other consumables are usually my go-to splurges to make me feel like I'm treating myself from time to time 🙂
So when Babbleboxx reached out to me and said they wanted to send me a Peace Love Yoga themed box to help celebrate National Yoga Month, I said heck yes! Send me all the goodies!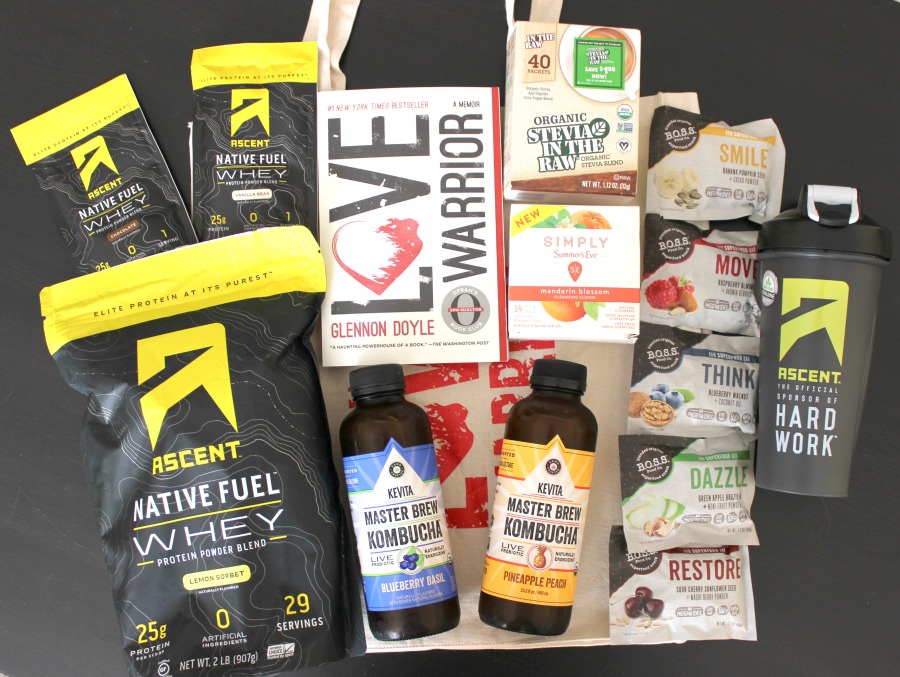 It's pretty rare that I get fun mail like this that is just for me, so I had possibly a little bit too much of a good time opening it all. It was a serious treat for this Mama who rarely buys things for herself!
The items included in my box were:
Ascent Protein – An Ascent shaker bottle, a 2lb bag of Ascent Native Fuel™ Whey Protein Powder in Lemon Sorbet, as well as a few single serves of their Vanilla Bean & Chocolate Whey protein flavors. I'm planning on getting back to the gym again this week for the first time since having my little guy last fall (it only took me almost a year – whoops!), and I'm excited to try out some new protein powders to supplement my workouts. I always have a tough time fitting enough protein into my diet so it will be fun to try these out! You can use find them at ascentprotein.com and enter the code YOGA to get a 10% discount if you want to try some for yourself. Ascent Protein also recently created this short inspirational video that has a pretty great message about giving up not being an option which is fun to check out!
Love Warrior – This book is about finding peace in your own skin and was an Oprah Book Club selection…. so you know it's going to be good! I'm just a few pages in but already really like it. I've been trying to get into the habit of reading just a few pages of a book each night before going to sleep and have been especially loving books about being your best self, so I think this one will be a win for me! You can find this book at lovewarriorbook.com.
KeVita Master Brew Kombucha – Can I just say how I only started drinking kombucha two months ago and am wondering where the heck it's been all my life? It's seriously so good. Fizzy and fruity and energizing, and in my opinion is what I would consider to be a healthier alternative to pop. It has lots of great probiotics in it that are good for your gut, but I would drink this stuff even if it wasn't good for you just because I think it's yummy haha! I got to try the Kevita Pineapple Peach & Blueberry Basil and they did not disappoint. My hubby who was a little apprehensive to try kombucha ended up drinking some of the Pineapple Peach and even he thought it was delicious! You can find them at kevita.com.
Organic Stevia In The Raw® – This is a natural sweetener that is a great alternative to traditional sugar. My Dad is a diabetic and I like keeping Organic Stevia In The Raw® around for when he has coffee at our house! You can find them at intheraw.com.
Simply Summer's Eve™ new Cleansing Cloths – These are one of those things that I always thought was a little weird and unnecessary until I tried them. Moral of the story: don't knock 'em until you try 'em! These cleansing cloths are a quick way to wipe away odor-causing bacteria and up your personal care game. They smell awesome and are a nice addition to your gym bag! You can find them at summerseve.com.
B.O.S.S. Bar™ – These raw bars are crafted with only premium ingredients and are gluten-free too! It makes you feel good about having them on hand for a quick and super portable snack. You can find them at bossfoodco.com and you can get free shipping on any 5-pack and/or case of 12 through October 15, 2017 with the code "BABBLEBOSS" (they are also on Amazon Prime).
2. Make time for hobbies
It's easy to lose yourself in the daily routines of family life. Days, weeks, and months can easily go by before you realize that you haven't spent any time pursuing your hobbies or things you really enjoy outside of your family and work.
I encourage you to schedule and set aside time for doing things that bring you joy that have nothing to do with your kids! Of course spending time with your family can (and should) be really enjoyable, but it's important to have things you love that are just for you too. Maybe it's going to yoga classes, blogging, reading books, going for long walks, etc. Spending time doing things that help to fill your own cup up will only make you a better Mom! Happy Mama = happy kids 🙂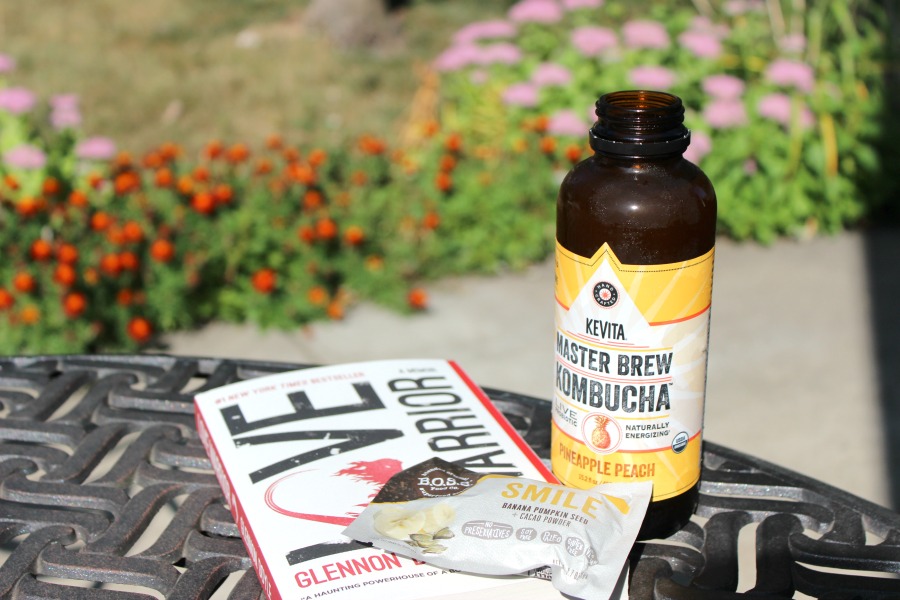 3. Ask yourself, "what can I do to make this moment more enjoyable?"
This one might sound a little silly, but it's something that has done wonders for me!
Whenever I'm doing something that might be considered more of a mundane task or not super fun, I try to ask myself what I can do to make the moment more enjoyable for me. What exactly does that mean?
It means……
Standing at the kitchen sink for 20 minutes scrubbing pots and pans? Turn on some music to enjoy and make the time pass by more quickly!
Folding a mountain of laundry? Light a scented candle and watch a good tv show while you fold!
Waiting in line for school pick-up? Bring a book or magazine to read a few pages of and maybe even swing through the coffee shop drive thru on your way to enjoy an iced coffee or latte while you wait for your kiddos!
Finding little ways to bring more enjoyment to our days, even if they are small, can truly make a world of difference with feeling like you are doing something special for yourself.
4. Fit movement into your day wherever you can
We all know that fitting fitness into our routine is important, yet it can be really tough to actually find the time to do it!
I've noticed that my mood is definitely more uplifted on days where I have done some kind of exercise. And that doesn't necessarily mean going to the gym! Perhaps it's just going for a 10 minute walk around the block, doing a few jumping jacks or squats while you wait for dinner to cook, or running after your kids in your backyard.
Just making an effort to move and stay active a bit more during the day is a great way to take better care of yourself while also giving your mood a boost!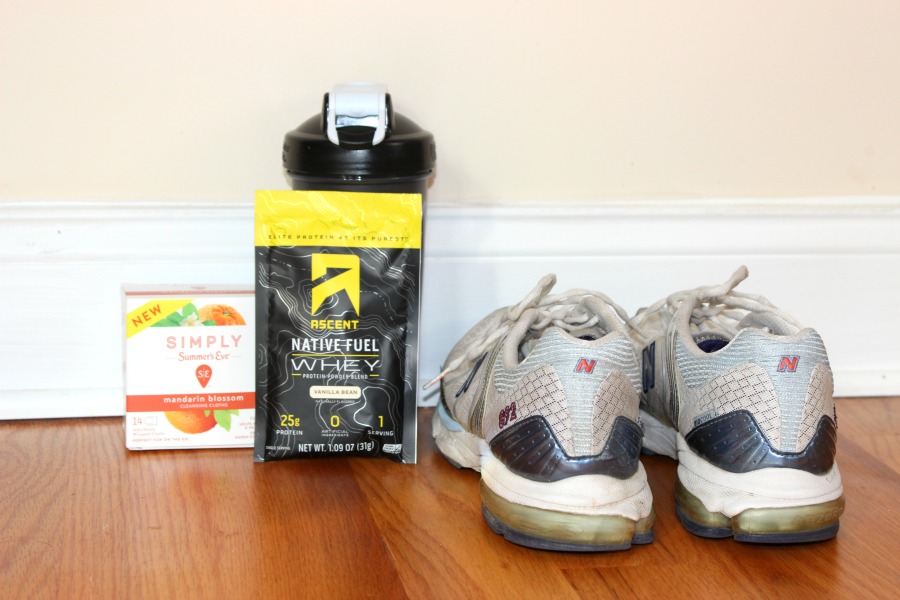 5. Don't allow yourself to make excuses about not getting enough sleep every night
I have a big problem with getting to bed at a decent time every night. There's always another email to send, another basket of laundry to be folded, another dish to be washed, etc. I have a difficult time putting a hard stop on my productivity at nighttime because it's the one time of day I can get a lot done without the kids around.
A few months ago, I would find myself regularly going to bed around 1am, and then up for the day at 5 or 6 when the baby woke up for the day (and usually being woken up by kids 1-2 times during that stretch of sleep too). Not exactly a great night's rest!
Since then, I've decided to really prioritize getting to bed at a reasonable time. Usually around 10pm I try to be shutting down my laptop for the night or wrapping up any chores around the house and then promptly getting myself to bed. On any given night there's probably 5 more things I wanted to get done, but I've realized that sometimes you just have to let stuff go a bit. Taking care of yourself and getting the rest you need is more important than anything on your to-do list!
What are some simple ways you fit self-care into your day? Leave a comment to share!