Hi friends! Rebecca is sharing a great guest post with us today with fabulous tips on how to stay focused on your goals. Enjoy! XO Christina
How many times while trying to achieve a long-term goal of yours do you start to get unmotivated or off track? Sometimes it is hard to continually have the strong focus you had at the beginning of goal setting, months or years after you start that goal.
My husband and I are currently saving up for a down payment for our first house, so I wanted to share what we do to keep our eyes on the prize even though it's probably another year and a half away.
While we are very fortunate to rent a pretty new 1 bedroom apartment in my hometown and we have very respectful neighbors and a good landlord, most of our friends are buying houses. Even though it is fun to see them get their first homes and settle in, it is also hard for us since we can't wait until it's our turn to move into the first place that will be really "ours".
Today I'm sharing 4 things we do to stay focused and driven through our long-term goals!
4 Ways to Stay Focused on Your Long-Term Goal:
1. Refocus by communication
A lot of the time we refocus by just sitting for a few minutes together and listing all the things we love about the apartment we live in now, and all the things we are grateful for that have happened because we live there:
We paid off my car when we first moved into this apartment, making us debt free
We saved a full 6 month emergency fund
We were able to pay cash for three little weekend getaways for anniversaries and valentine's day
In 6 months we saved a quarter of our total down payment goal
And those are just the financial rewards we have made by living where we are now! By practicing contentment on a regular basis, we are more appreciative for the everyday stuff we have now and can enjoy looking forward to the future, without worry or stress about getting there.
2. Have a printout to visibly track goals
Another thing we use is a printout that hangs on our fridge to help us track every time we put money into the house fund. We fill in each line as our savings increase and it gives us a daily visual of how our goals are moving along as time passes.
3. Have a realistic and fun dream board
It is so much fun to put together a dream/vision/goal board.
We have a place we put pictures of things we would want to have and next to them we put what we need to do to achieve it, how much it costs, activities we need to do, and knowledge we need to reach to obtain it. Currently we just have things on a shared hidden Pinterest board until we can print it out and hang it in the apartment somewhere, but it is so motivating to look at your dreams and start taking small steps to make them your reality.
4. Reward yourself for meeting "mini goals"
As much as you will want to throw every spare penny towards your big savings goal, I'm here to say make sure you plan some fun things to do every few months until then! We went for 5 months without doing much of anything extra and we started to get burned out by doing the same things day in and day out. So this summer we planned to take some time off, do a few extra projects, take a couple local day trips, and take a weekend getaway on our anniversary!
Sure the $1,000 we are spending on these extra things could potentially benefit the overall goal of saving for our house and accomplish it more quickly, but it's not fun saving for a goal without enjoying life while doing it! 🙂 So pick 1-4 milestones on your journey to achieving your overall goal, and once you reach each milestone, reward yourself by doing something relatively inexpensive that gives you something you look forward to!
These are the things we are doing to keep feeling content where we are in our lives and where we live now, while still working toward the exciting goals we want to achieve in the future.
What are some goals you would like to achieve? What are some fun things you could pick for your "mini goal" rewards?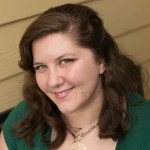 Rebecca blogs at Live Well Thrive More. She loves sharing about all things personal finance, how to organize your home and life to stress less and have less mess, and everything from DIY projects to traveling around the Pacific Northwest with her husband. You can also connect with her on Pinterest.