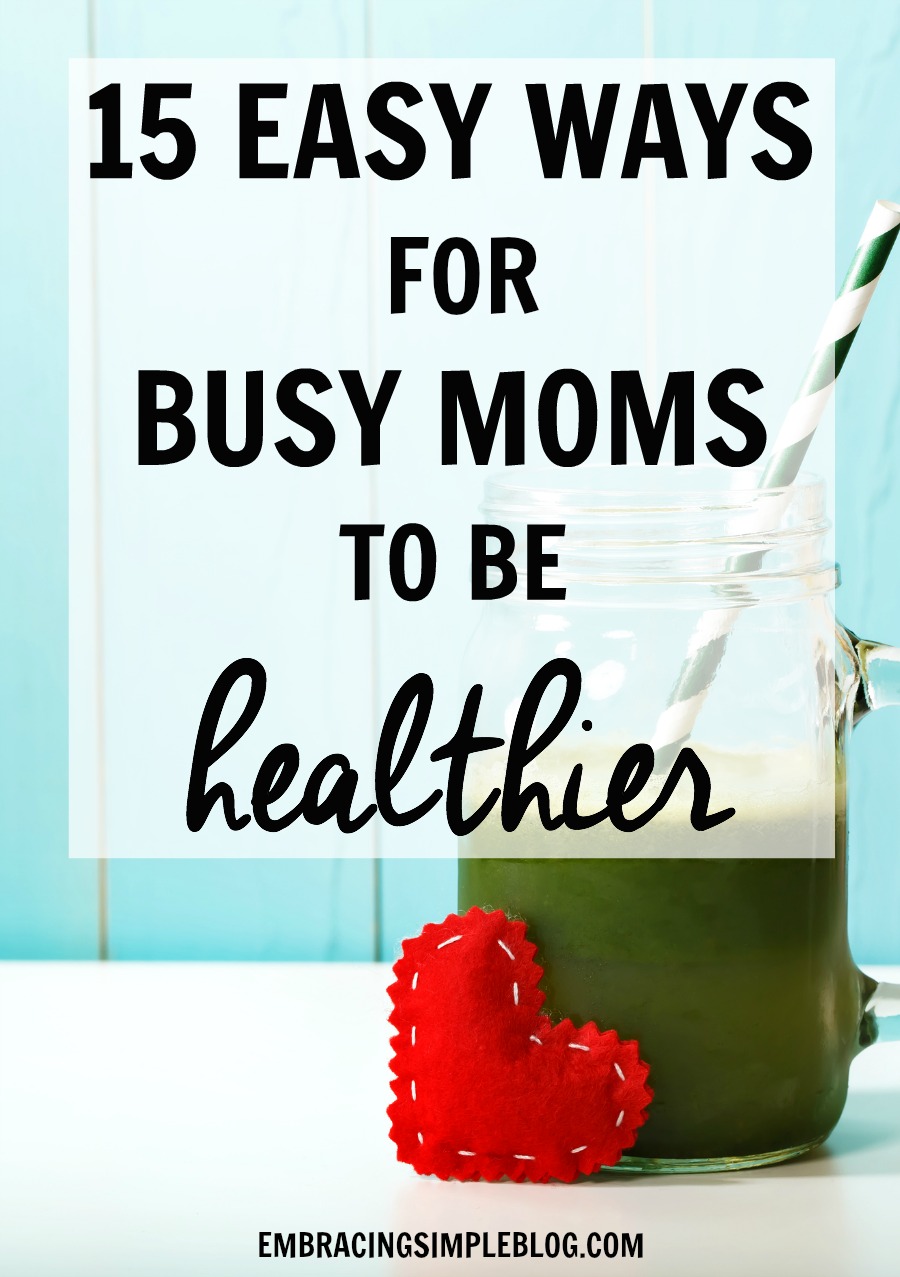 This is a sponsored post written by me on behalf of American Heart Association. All opinions are 100% mine.
When you have young kids running around your home, it can be really difficult to make taking care of yourself a priority.
There's always a sippy cup to be filled, toys to be picked up, and a child to be consoled.
It can be tough to make time in your busy schedule to fit in a workout or to cook healthy meals that you know your whole family will eat.
While making healthy choices can be the more difficult path to take when life gets a little crazy, it's so important to make sure you are taking care of yourself properly in order to take care of your loved ones too!
When life feels overwhelming sometimes, I try to remind myself that the reason I want to continue eating as healthy as I can and getting exercise is so that I can continue to have fun and keep up with my 1-year-old… and heck, even my grand kids down the road!
I don't ever want to be that Mom that has to sit out a game of tag or miss out on adventures with my family just because I couldn't physically do it. My mind wants to be there for all of that fun, so it's important to me to be sure that my body is up for the challenge too!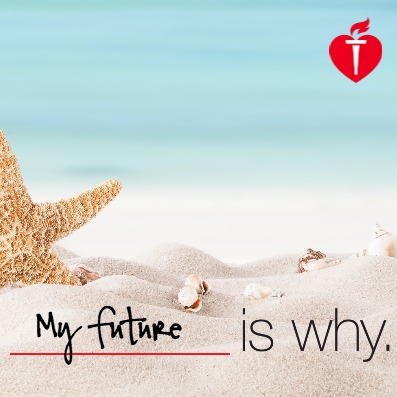 I think that living a healthier life can be perceived as an "all or nothing" type of deal. Where if you don't drink a kale smoothie every morning or run 5 miles with ease, you should just call it a day and quit. That is so not true! There are so many easy ways you can incorporate healthy habits into your day, no matter how busy you are!
Today I wanted to share some super easy ways for moms to be healthier that I hope will help you reach your health and fitness goals, no matter what they may be! I think that as moms, if we show our families through example that we are making our health a priority, they are more likely to make theirs a priority too 🙂
Here are 15 easy ways for busy moms to be healthier:
1. Do mini workouts
If you struggle to fit in 30 minutes of exercise at once, try breaking your exercise time up into 10 minute increments 3x a day instead.
I personally love using resistance bands to get quick strength exercises in at home and even doing push ups or squats while waiting for water to boil while making dinner or if I'm heating something up in the microwave. Another favorite of mine is taking Little Miss to the park where she can burn off some energy and I can fit in a quick workout on the sidelines while I watch her. Mini workouts are usually the only way I ever fit exercise in!
2. Get regular physicals
Even if you do everything "right" when it comes to eating healthy and exercising enough, it's so important to go to your doctor for regular exams. Things like high blood pressure can very easily go undetected, and a quick monitoring of your BP by your doctor can be a great way to make any necessary changes to stay healthy and prevent more serious health complications later on.
3. Take vitamins daily
While you still need to make sure you're getting proper nutrition through your food, vitamins are a great way to fill in any nutritional gaps you may have. I take several types of vitamins every morning and while it only takes about 30 seconds out of my day to do this, it's such a wonderful way to start my day off right knowing I've already done something good for my body.
4. Make time to spend with your friends
Having good friendships in life is a proven way to keep your stress levels lower and help you to be happier overall. While it can be tough to make time for friends during the chaos of early motherhood, it's important to keep our friendships a priority and be sure to carve out that time to spend together.
5. Get the sleep you need
While the recommendation for adequate sleep every night is usually said to be 7-9 hours per night, I know that's sometimes not always possible if you have young kids. My rule of thumb is to just do the very best you can and try to get to bed at a reasonable time every night to give your best attempt at a good night's rest. Your body and your attitude will thank you for it in the morning!
6. Make exercise fun
If running on a treadmill or biking on a stationary bike bores you to pieces (I'm raising my hand here), there are so many other exercise options that can actually be quite fun too! It's totally not necessary to go to the gym to get a good workout in. Any type of movement counts as exercise in my book. Some fun ideas include going on long walks through a local forest preserve, biking with your family, or scheduling time with friends to get some exercise in while also chatting away.
When the weather doesn't cooperate with my desire to get exercise outside, I usually pack Little Miss up and head to our local indoor mall to do a few laps around and we always have a blast. Just goes to show that exercise doesn't have to be something you dread!
7. Find positive ways to manage stress
If you find yourself feeling stressed and perhaps not dealing with it in the most constructive way, there are so many options you can try to relieve that stressed out feeling! Yoga, going for walks, meditation, or even a simple bubble bath can do wonders for being able to relax and let the stress melt away. Find what works for you when you're feeling stressed out, and make the time to indulge yourself!
8. Eat real meals instead of just grazing all day
While I personally love my snacks, I also find that I tend to make healthier food choices and eat more well-balanced over the course of the day if I actually sit down for three meals a day instead of snacking while on the go all the time. Try sitting down to eat a "real" breakfast, lunch and dinner everyday and then have snacks as you need them too.
9. Connect with others for support in creating healthy habits
Having support from other moms who are trying to do their best to live a healthy life too can make such a positive impact on helping you to reach your health and wellness goals! The Moms Unite Facebook Group that the American Heart Association created is a great free way to connect with other mamas to share healthy recipes, tips, and inspiration when it comes to living an overall healthier life.
10. Keep healthy snacks on hand
I find that having washed and pre-cut snacks like carrot sticks or cucumber slices waiting in the fridge for me are just as enticing as junk food since all of the work is already done and I've made it easy for myself to just grab and munch. Sometimes when you're hungry, having to wash and cut up veggies or fruit doesn't always sound the greatest. Make it easy for yourself to make healthy choices by doing a bit of leg work ahead of time!
11. Take a break from your phone at least an hour before bedtime
While smartphones can be a great convenience to have, the fact is that they can sometimes really impede with our ability to fall asleep at night. Try putting your phone away or turning it off an hour or so before bedtime every night to help you unwind and allow your body to fall asleep more easily so you're not tossing and turning once you lie down.
12. Keep meals simple
It's so much easier to make healthy meals when we keep our recipes simple. I always aim for as few ingredients and prep work as possible to make meal time more efficient and so I have less clean up to do afterwards. Embracing kitchen tools like your slow cooker can also really help to make getting healthy meals on the table a much easier task every night after you've had a long day!
13. Meal plan on the weekends
I don't always make the time to meal plan on the weekends, but I find that the weeks I do make the extra effort and plan ahead of time, we eat so much healthier during the week! Even if I don't actually prep the food ahead of time, I find that just having a plan in general and knowing I have the food in our kitchen that I need to make dinner that night is enough to keep me from picking up take-out.
14.  Stay hydrated
It can be hard to remember to drink the amount of water your body needs to stay hydrated all day, especially if you are chasing after young kids and are worrying about their needs too. If you struggle with drinking enough water during the day, try keeping a water bottle near you at all times to help serve as a reminder to keep sipping throughout the day.
15. Cut down on the amount of tv you watch
While I definitely do have a few shows that I love to watch with my husband every week, I find that limiting my tv time in general is so good for me. I automatically snack on less junk food, am more active, and just feel happier and healthier in general when I don't spend crazy amounts of time in front of the tv every day. If you are watching more than an hour or so of tv every night, try cutting your tv time down just a bit and see if it makes a positive impact on your health too!
Be sure to check out Life Is Why – The American Heart Association's website for other awesome free resources on healthy living like recipes, healthy tips and tricks for Moms, and information and resources on heart and brain health. They also have some great healthy living inspiration on Pinterest you should check out too 🙂
What is your reason for wanting to live a healthier life? Share with me in the comments below – I'd love to hear from you!