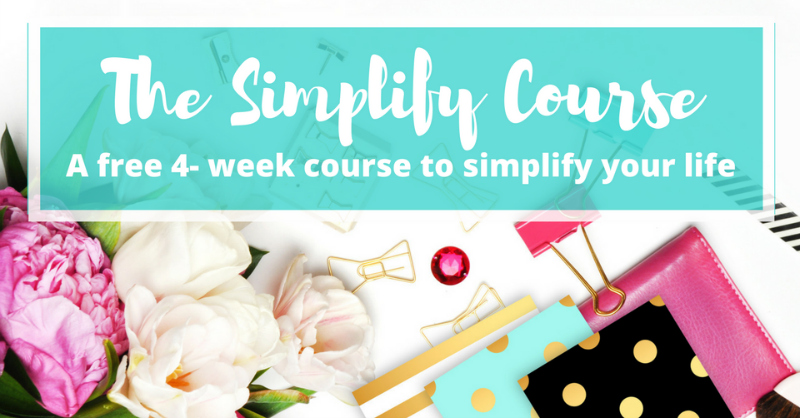 Do you feel completely frazzled and overwhelmed by your life lately? Perhaps you've had the desire to simplify but have no idea where to start? If so, this 4-week course is for you!
I'm sharing methods that will help you to simplify and curb the chaos in your life, so that you can enjoy living with more intention and less stress. The goal of this course is to assist you in simplifying your home, your mind, and your schedule.
It can be difficult to streamline your life if you don't have a guide to help you through the process. I hope to be that guide for you and help you to create the simplified and purposeful life you desire.
Helping others to create a life they love is my passion, so if you find yourself struggling at all during this course, please do not hesitate to reach out to me. I'd love to help you work through it!
Here's what you'll learn in this course:
Week One – Decluttering Your Home
Week Two – Improving Your Relationship with Technology
Week Three – Putting an End to Busyness
Week Four – Managing Your Time Wisely
The benefits of completing this course:
Having more time to spend on the activities that you love and to nourish the relationships that are most important to you
Using your time more efficiently and being more productive as a result
Being more fully present and feeling more at peace in your day-to-day life
What's included + how this course is delivered:
By signing up for this course, you will receive a 21-page PDF of the entire 4-week course in one email, complete with actionable strategies that can be immediately applied to your own life. It will be yours to keep forever, so you can work at your own pace and come back to the materials as often as you would like.