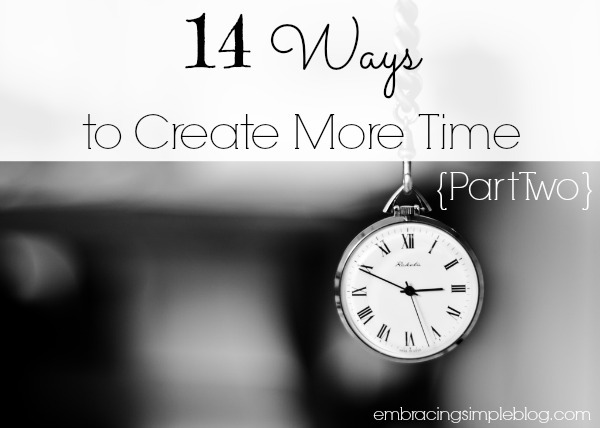 This is Part Two. Be sure to read Part One first.
As much as we all wish it were possible, there will never be 25 hours in a day. Who doesn't long for more time in the day to get everything done?
Whether you're a stay-at-home parent, work from home, or work in an office, I'm sure you feel as though there is never enough time in your day to get your to-do list tackled. If you had extra time, it could be spent accomplishing your goals, finally starting that exercise routine, or spending more quality time with your family.
While you may not be able to conjure up additional hours, you can easily implement these time management techniques to create extra time in your day by simply using your existing time more wisely! [Read more…]