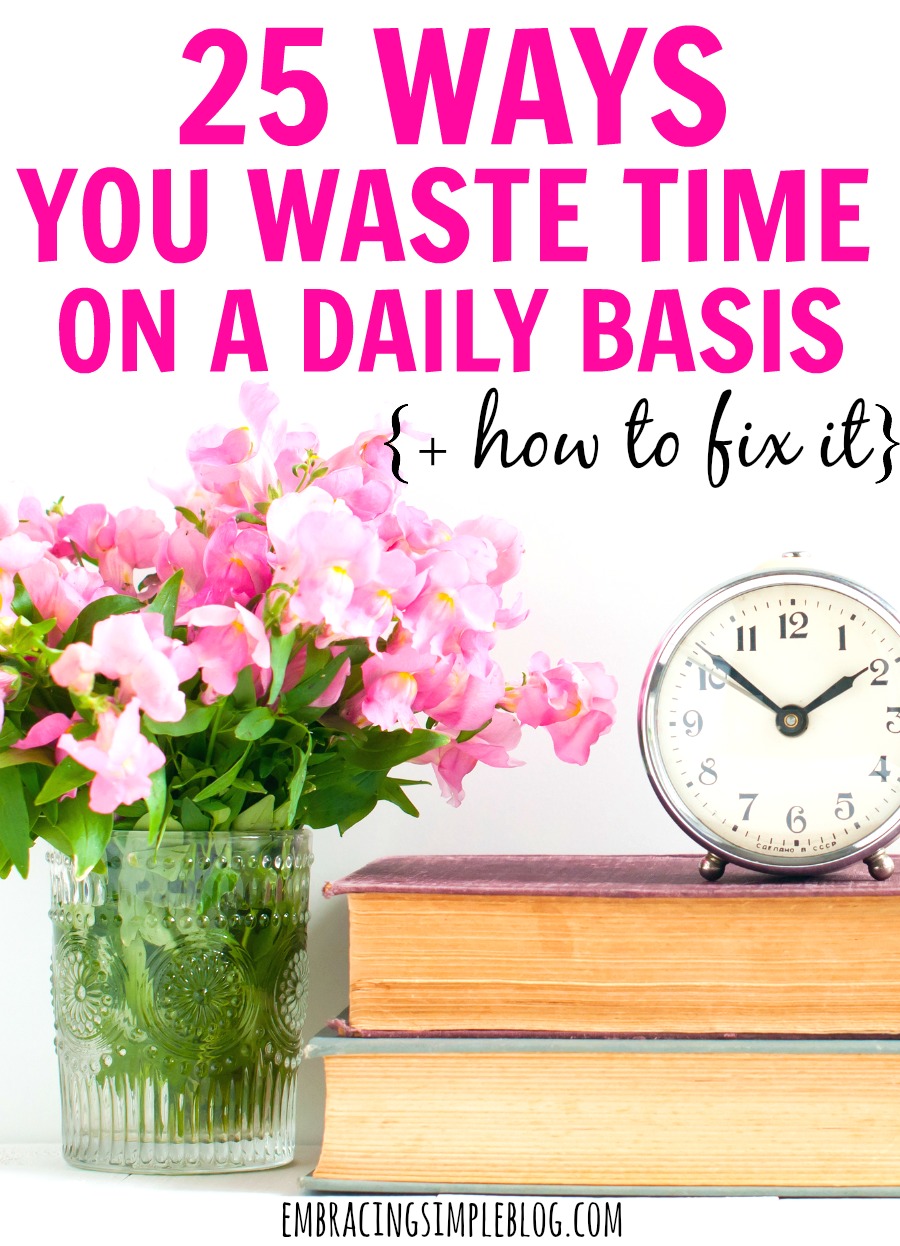 If you ask almost anyone what they believe to be their most precious resource, I can assure you with 99% certainty that they would say time.
We all want more of it….
More time to get things done.
More time to spend with our loved ones.
More time to find out our calling in this life.
While we all crave more time, there are plenty of ways we waste the time we already have on a daily basis.
Today I'm sharing the 25 ways you're wasting time on a daily basis, and how to fix it so you can reclaim your time back! [Read more…]