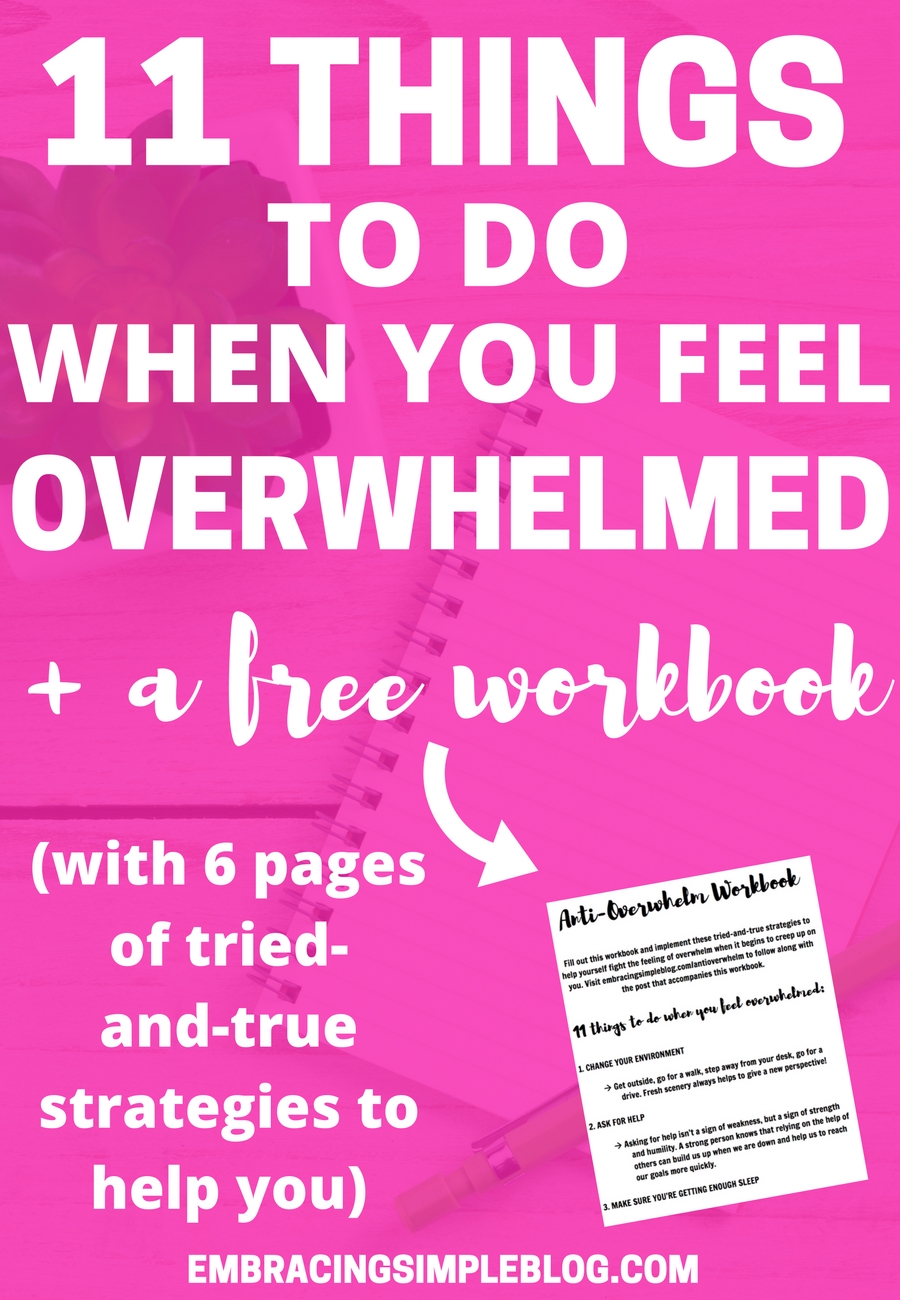 If I could choose one word to describe this year for me, it would be overwhelmed.
While it's not exactly a positive word or one that captures the joy and blessings I've also experienced this year, it's still a pretty honest depiction of how I've felt the last 6+ months.
I think we all go through seasons like this, where life just feels downright difficult sometimes and we enter survival mode as a means to just get through it and try to move on.
While I'm still a work in progress and constantly trying to find better ways to deal with feeling overwhelmed at times, I wanted to share some of the strategies that have helped me this year in coping when the feeling of overwhelm creeps up on me. I know that we all feel overwhelmed with life from time to time and it always helps me in knowing I'm not alone in that struggle 🙂 [Read more…]