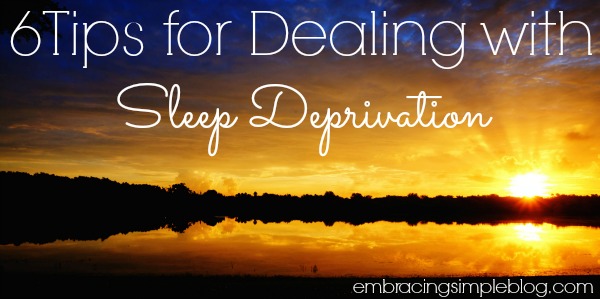 Happy Monday, Friends! Hope you all had a wonderful weekend.
Feeling a little sleepy today? If so, I hear ya! Little Miss will be 7-months-old this week and still is not sleeping through the night whatsoever. She is currently cutting her second tooth, so it seems to be at least momentarily getting more difficult instead of easier in regards to me being sleep deprived. Lately she's been waking up a minimum of 4 times per night, sometimes up to 10. I also try to wake up before her (usually around 5 or 5:30a) to get an hour or two of work done before she wakes up for the day.
Needless to say, I'm exhausted.
There's a few tricks I have up my sleeve that I use on a daily basis to help me power through my day and still remain productive even though I haven't had a good night's sleep in a very, very long time.
Whether you haven't been getting as much sleep as you really should be due to working, studying, a small child, insomnia, or a fun night out, I hope you'll find these tips for dealing with sleep deprivation helpful! [Read more…]