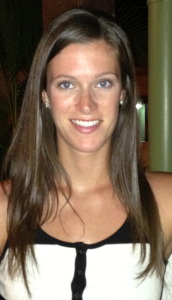 My name is Christina, and I'm the writer behind this blog. I'm a Freelance Writer & Marketer, Wife, and Mama to Little Miss (born June 2014). Currently residing in the suburbs of Chicago.
Read this post if you're looking for more fun facts about me 🙂
I am passionate about living well and finding new ways to make life easier and more enjoyable. To me, living well is all about creating a full, joyful, and fun life with my family without necessarily spending a fortune to achieve it. 
My hope is to inspire and encourage those who wish to begin their own journey to living a simple yet fulfilling life, as well as providing tips for how to easily manage your finances, household, health, and work life.
Some of the topics you can expect to read about here include:
How to save money and be frugal
Self-employment and freelance work
Establishing healthy habits
Decluttering, organizing, and cleaning your home
Simple ideas to create happiness and gratitude in your life and relationships
Productivity, time management, & goal setting tips
Parenting, motherhood, and fun ideas for families
I invite you to subscribe and join me on a journey to living well!