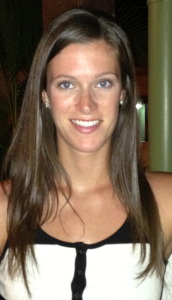 Hi, I'm Christina!
I'm the creator behind Embracing Simple.
When I'm not blogging, you can find me spending time with my husband and our toddler daughter and newborn son adventuring around the suburbs of Chicago.
I'm passionate about practicing intentional living and helping others do the same. I started my own simplicity journey years ago and love the joy and sense of contentment it has brought to my own life!
Read this post if you're looking for more fun facts about me.

My hope is to inspire and encourage those who wish to begin their own journey to living a simple and fulfilling life, as well as providing tips for how to easily manage your finances, household, health, and work life.
Some of the topics you can expect to read about here include:
How to save money and be frugal
Self-employment and freelance work
Establishing healthy habits
Decluttering, organizing, and cleaning your home
Simple ideas to create happiness and gratitude in your life and relationships
Productivity, time management, & goal setting tips
Parenting, motherhood, and fun ideas for families
I invite you to subscribe and join me on a journey to living well!